Posts Tagged "reauthorization"
Late last week, Congress and the President extended federal surface transportation policy for one year after failing to reform and reauthorize the program this year before its expiration on September 30. Transportation for America released the following statement: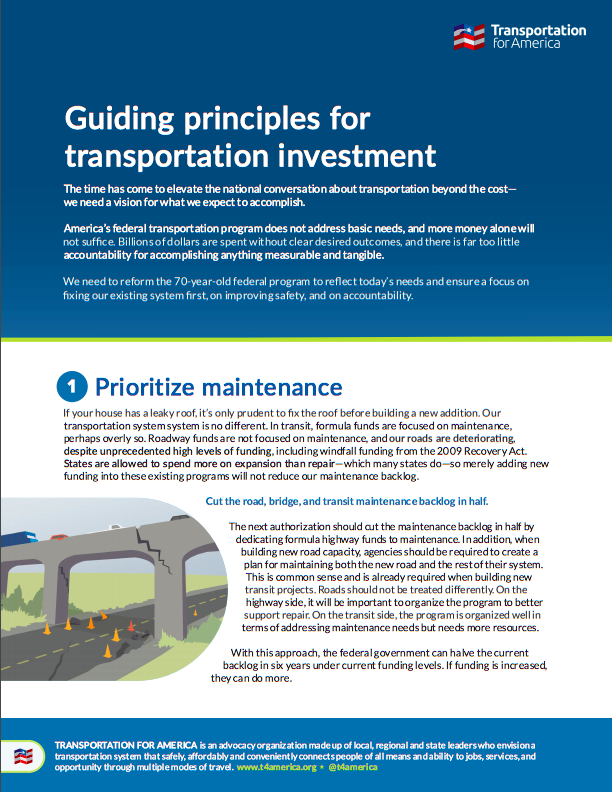 It's past time to elevate the national conversation about infrastructure beyond just the price tag. Learn more about T4America's three simple principles for federal transportation investment.
Read our new principles
Follow us on Twitter
Updates by Email