Posts Tagged "reauthorization"
Current long-term transportation policy expires this September, giving Congress a rare opportunity to fundamentally rethink American transportation. That's why the House passed a transformative bill last summer—but the Senate Environment and Public Works Committee passed a status quo bill that would just make our problems worse. Over 120 elected officials and organizations signed our letter urging the Senate to take a new course.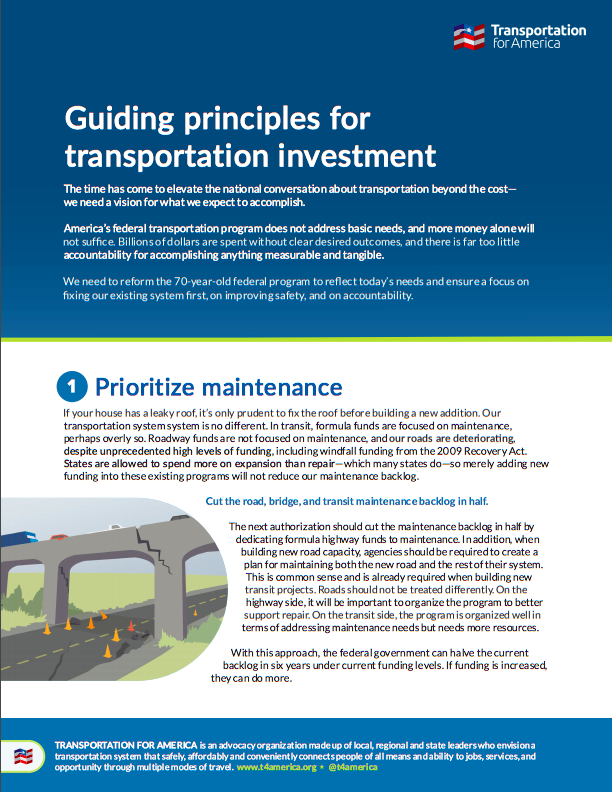 It's past time to elevate the national conversation about infrastructure beyond just the price tag. Learn more about T4America's three simple principles for federal transportation investment.
Read our new principles
Follow us on Twitter
Updates by Email