Posts Tagged "reauthorization"
8 Jun 2021
|
Posted by Stephen Lee Davis
|
2 Comments
|
Access, climate, equity, fix-it-first, House, INVEST in America Act, passenger rail, reauthorization, Repair, t&I, transit
With the House's INVEST in America Act being considered in committee on Wednesday, it's a good time to look at what else beyond our core three principles in the bill are worth praising and potentially even improving.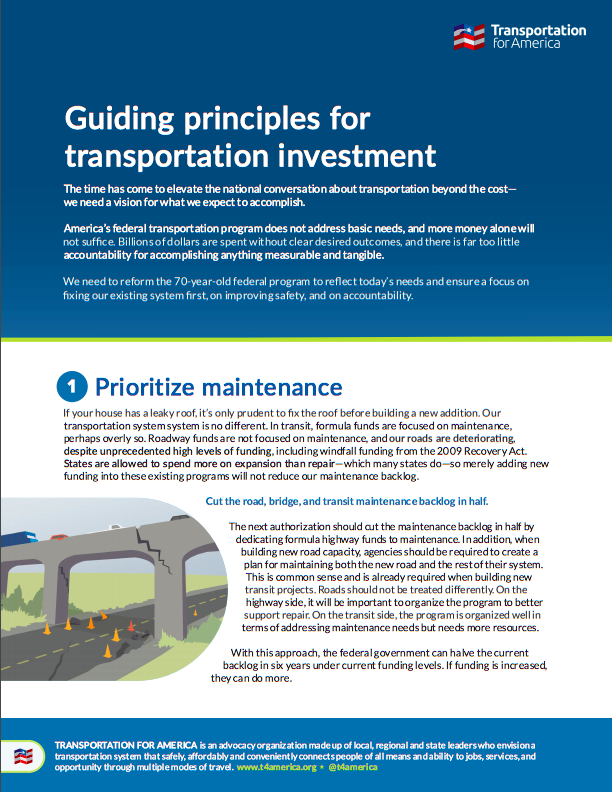 It's past time to elevate the national conversation about infrastructure beyond just the price tag. Learn more about T4America's three simple principles for federal transportation investment.
Read our new principles
Follow us on Twitter
Updates by Email