Posts Tagged "reauthorization"
The upcoming continuing resolution to fund the government and avert a shutdown won't include transportation spending, piling on the pressure to pass the infrastructure deal and budget reconciliation. Congress could end up gutting the reconciliation package to make a deal.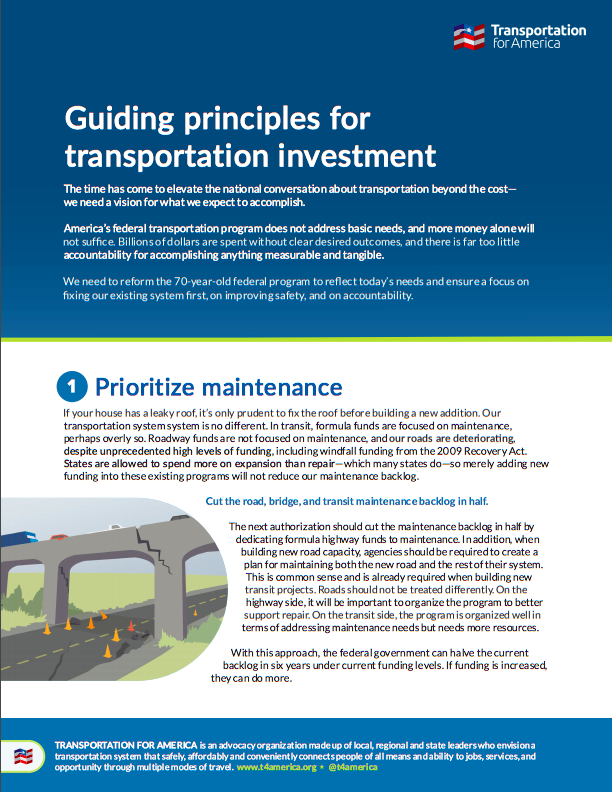 It's past time to elevate the national conversation about infrastructure beyond just the price tag. Learn more about T4America's three simple principles for federal transportation investment.
Read our new principles
Follow us on Twitter
Updates by Email