Building public transit back better
COVID-19 has put public transit on the brink of extinction. Transportation for America is working to save transit from this crisis and reform the federal transportation program to build this essential service back better.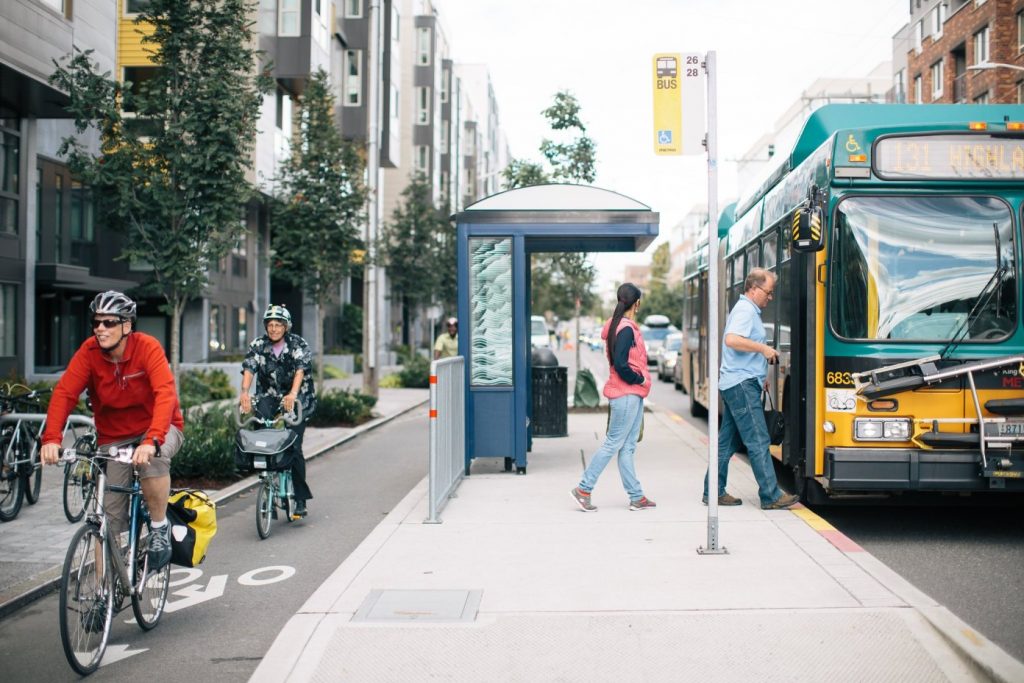 U.S. public transit is in crisis—and not just because of COVID-19. The federal government has long shunned transit investment for highway expansions that make congestion worse, divide and demolish communities of color, and put the country on a path of endlessly-increasing carbon emissions—all while failing to affordably, safely, and conveniently connect all Americans to opportunity.
With Congress charged with passing long-term transportation policy this year, the federal government has a historic opportunity to rebuild American public transit on a secure foundation — one where transit can thrive, not just get by.
Public transit has been underinvested for decades—at the same time overwhelming funding for roadways undermined the small amount of federal funding transit receives. It's time to do more. 
Free use public transit photos
The lack of high-quality photos of people riding public transportation makes advocating for increased transit investment difficult. It's hard for lawmakers to envision public transit as an important part of their lives when they only see photos of buses with no people in sight. 
To combat this, we've compiled free use, high-quality photos of people riding public transportation across the country. Please credit the source when you use these photos! 
But we need more photos! If you would like to share with us a high-quality photo of people riding transit for free use, please email them to jenna[dot]fortunati[at]t4america[dot]org. 
---
COVID-19 emergency funding for public transit
A Green New Deal for Transportation
What's at stake for rural areas?
The CHARGE coalition