What do we believe? Our three principles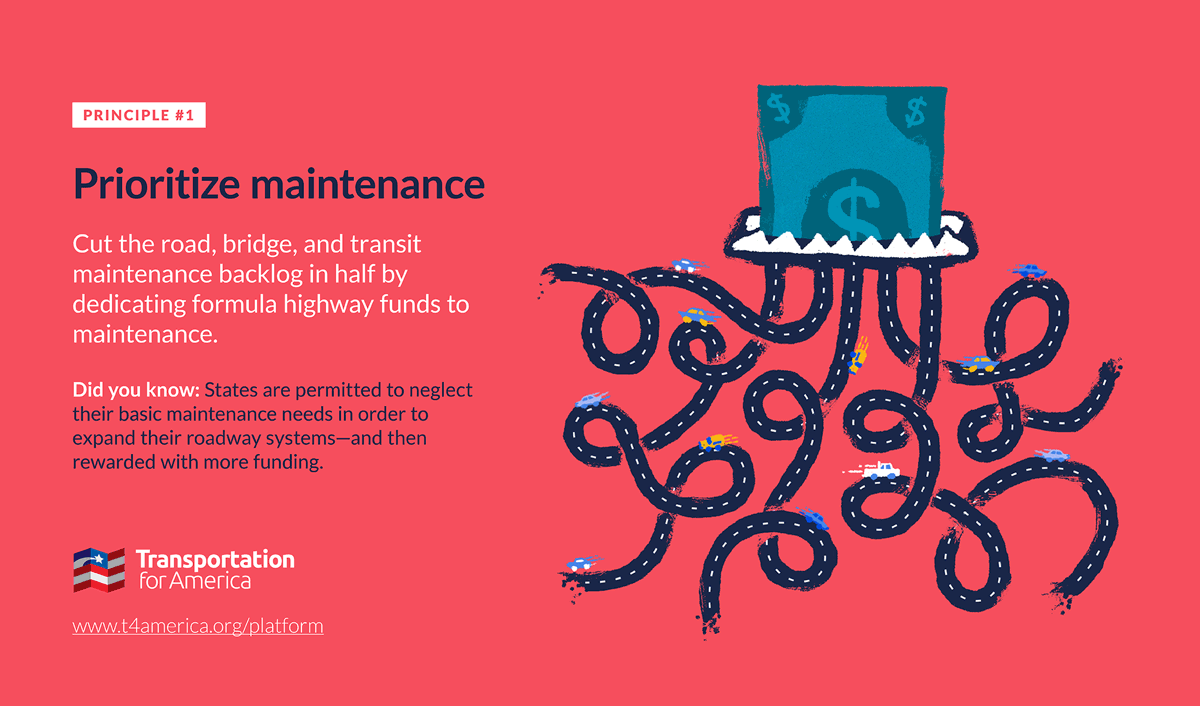 Recent Posts
Catch up with our most recent blog posts
Featured T4America Resources
Get started with our landmark reports on a range of transportation issues
A guide to creative placemaking in transportation

Creative placemaking is an approach to harness the power of local culture and arts to cultivate genuine public engagement on critical…

COVID and the Curb

Here's how cities adapted their curbside management strategies to support public health and small businesses during COVID-19

Driving Down Emissions

We'll never reduce our emissions without reducing how much we drive.
Learning from the 2009 Recovery Act

We have six recommendations to make sure that any future infrastructure stimulus actually creates new jobs.

The Green New Deal for Transportation

Polling shows that Americans want more options than just driving. The Green New Deal for Transportation can get us there.

The Congestion Con

The U.S. spends billions to "relieve congestion." But building new and widening existing highways only makes traffic worse.