Posts Tagged "STRA Act"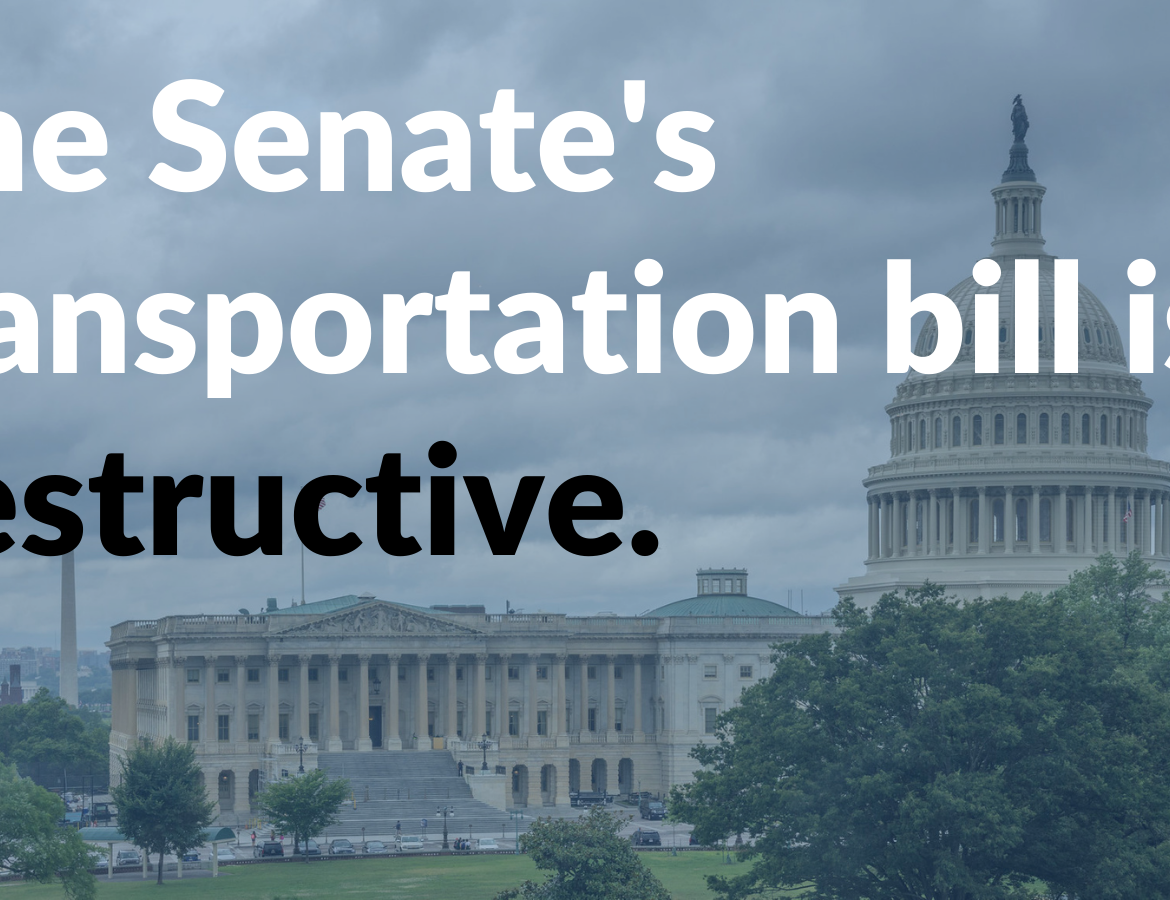 "The status quo is sending us backwards."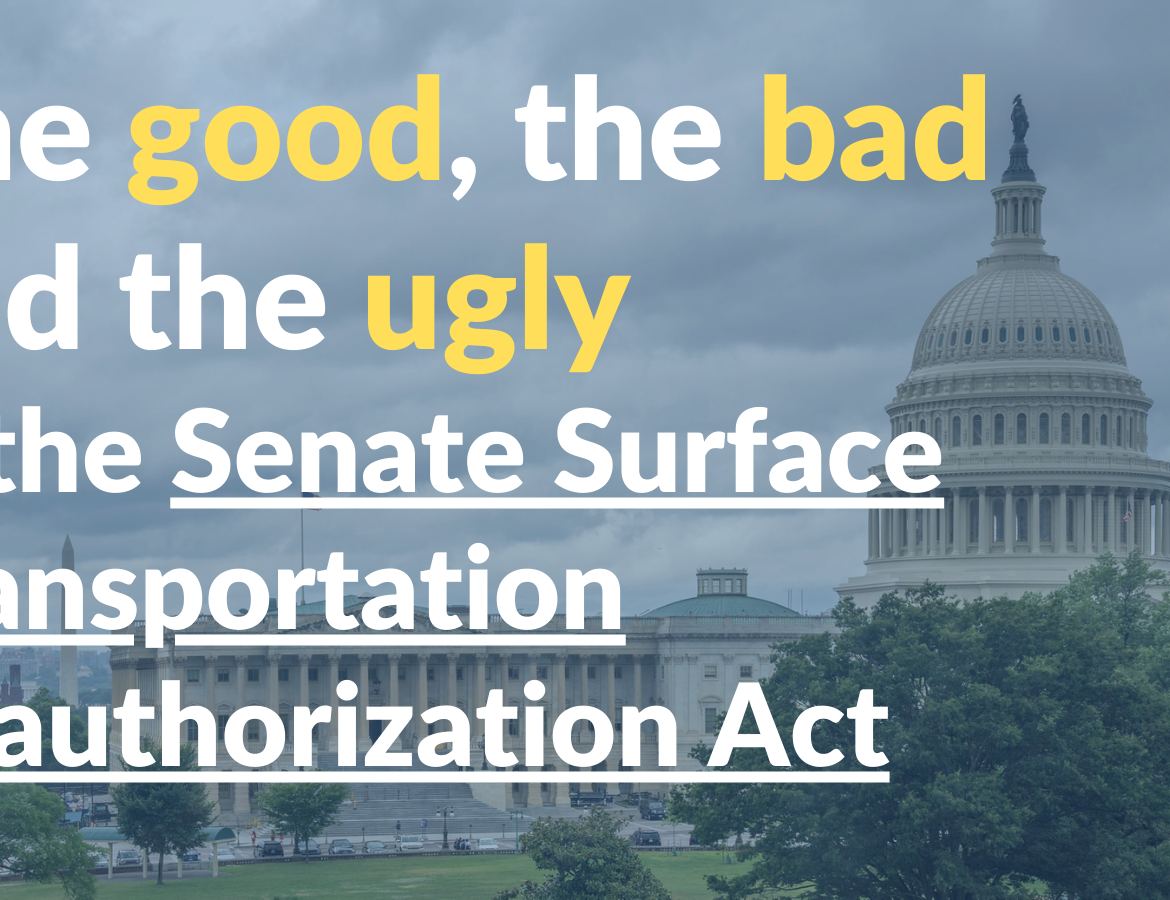 The Senate committee responsible for writing the highway provisions for our country's long-term transportation policies released their proposal over the weekend. This bill makes some notable improvements and creates some vital, small new programs, but largely leaves the problematic status quo intact—akin to filling up a bucket with a leak in it.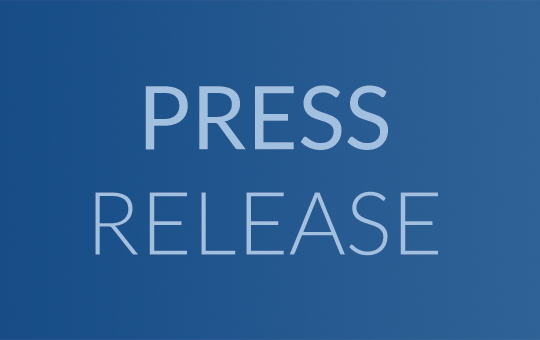 Federal transportation policy has very serious problems to solve, from increasing pedestrian deaths, skyrocketing emissions, and the lack of equitable access to jobs and essential services. This bill tried to tackle them in the way we have seen in the past. It creates exciting new programs with a small amount of funding in the hope that it can fix the problems that will continue to be created by the much larger status quo program.