Posts Tagged "Republican"
Last week, Democrats and Republicans in the Senate Environment and Public Works Committee unanimously passed a transportation reauthorization bill that would make reducing emissions, improving safety, and providing equitable access impossible. It's clear that Democrats traded in their goals for "bipartisanship." But so did Republicans.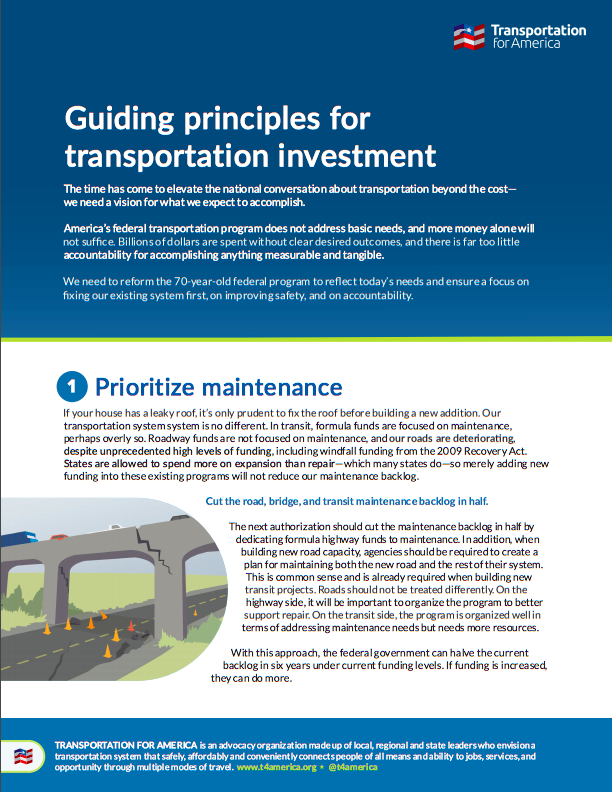 It's past time to elevate the national conversation about infrastructure beyond just the price tag. Learn more about T4America's three simple principles for federal transportation investment.
Read our new principles
Follow us on Twitter
Updates by Email