Posts Tagged "INVEST in America Act"
Last week the House Transportation and Infrastructure Committee released a multi-year transportation bill that starts to connect transportation spending to accomplishing measurable outcomes, including our three core principles. Here are seven other important other things to know about the House's introductory effort to replace the FAST Act, which expires this December.
The U.S. House Transportation & Infrastructure Committee (T&I) today released a draft proposal for long-term surface transportation policy to replace the existing FAST Act, which expires this year. The INVEST (Investing in a New Vision for the Environment and Surface Transportation) in America Act takes a markedly different approach to transportation policy that would begin to put outcomes—instead of price tags—at the center of our decision making.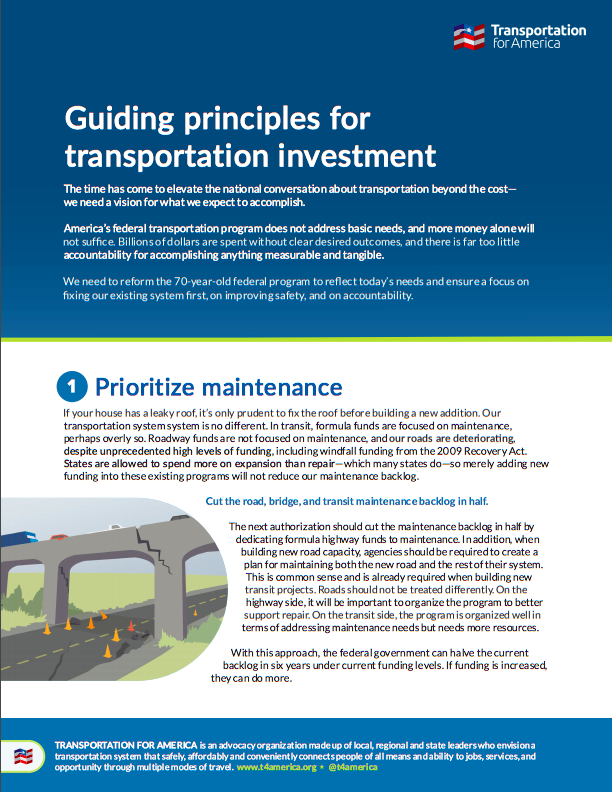 It's past time to elevate the national conversation about infrastructure beyond just the price tag. Learn more about T4America's three simple principles for federal transportation investment.
Read our new principles
Follow us on Twitter
Updates by Email