Last week, the Senate Banking, Housing, and Urban Affairs Committee held a hearing on investing in public transit in the next long-term transportation law. We were pleasantly surprised to see senators ask questions on funding transit and highways equally, transit operations, and rural transit.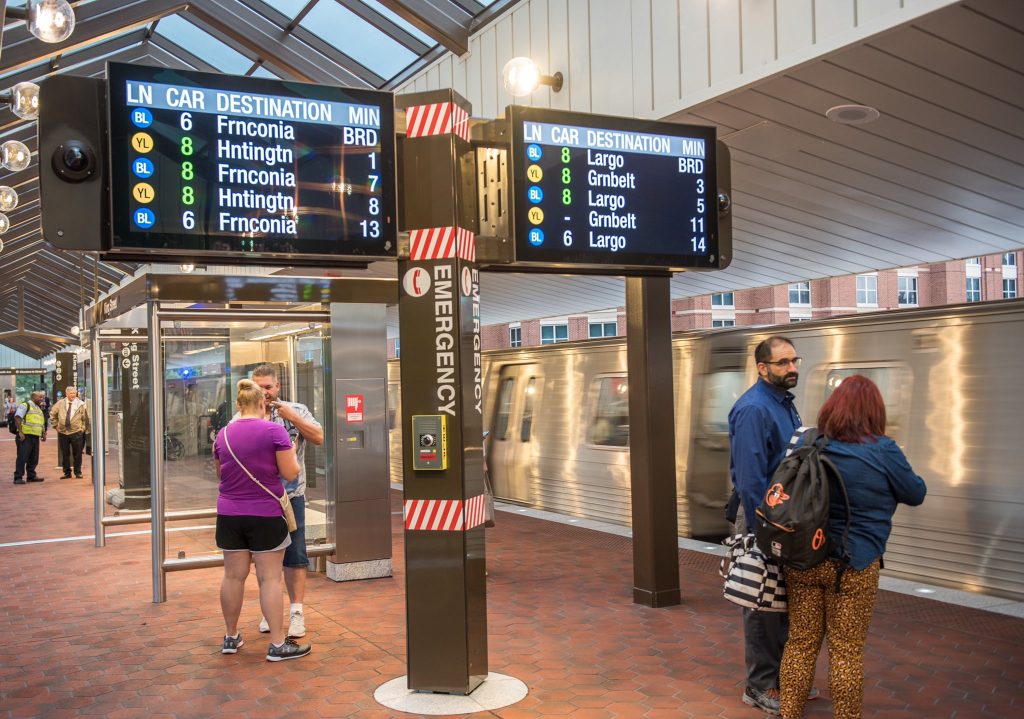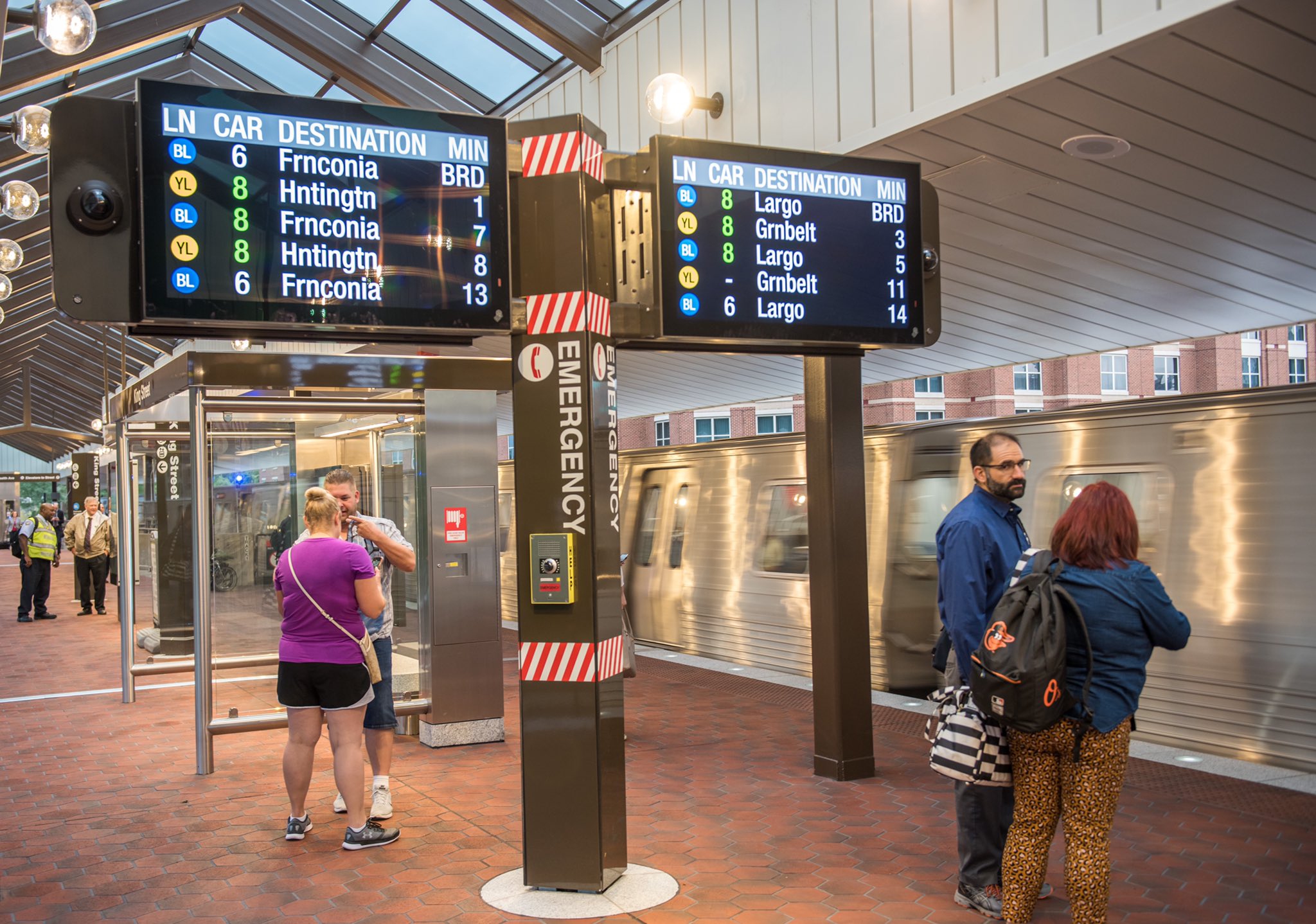 Public transportation usually gets shafted in the long-term surface transportation law—so much so that lawmakers tend to call it "the highway bill."
But not this year. Senators in the committee charged with writing the public transit portion of this law—up for reauthorization this September—surprised us at a recent hearing with questions that got to the heart of the policies keeping U.S. public transit behind. Many senators specifically asked our director Beth Osborne, who testified before the committee, about the 80/20 split between highway and transit funding, the value of funding transit operations, and rural transit needs. 
We've long criticized the Senate Banking Committee for shirking its duty to write the public transit portion of authorization by taking a backseat to the Senate Environment and Public Works Committee, which writes the highway title. But this hearing might signal a change in tactic. Here's what we heard that surprised us. 
The belly of the beast: the 80/20 split
Since 1982, spending from the federal Highway Trust Fund has followed this formula: 80 percent for highways, 20 percent for public transportation. The logic behind this was that since the Trust Fund's funding came from the gas tax drivers pay at the pump, most of the funding should be spent on highways. 
Besides a groundbreaking resolution from Rep. Chuy García (that you can support here), this faulty logic hasn't been challenged much since—even though subsequent legislation, particularly the three COVID-19 relief packages, didn't adhere to this formula. Which is why we were surprised to hear Senator Bob Menendez (D-NJ) ask Beth right out of the gate how funding transit and highways equally would improve transit service. "We've never made the kind of investment in transit at the national level as we did for highways," Beth said. "But this is what we need to do to give people multiple modes of travel." 
Senator Menendez also noted that the federal transportation program subsidizes highways and bridges, so he doesn't understand why transit is any different.
Funding transit operations—not just maintenance and capital
The only federal funding provided regularly to medium-sized and larger transit agencies is for maintenance or expansion projects—not the day-to-day costs of operating transit service. Transit agencies are on their own to raise this money, relying on a combination of fares, sales tax receipts, and other state level sources of support.
The three COVID-19 relief packages broke this tradition by providing operating support to transit agencies, giving us hope that lawmakers would make this a permanent component of the long-term transportation law. Senator Jack Reed (D-RI) brought this idea to the committee by asking Beth about the value of federal operating support, even noting that investing in more frequent service will bring a return of more riders.
"People can't rely on transit that comes every 45 minutes to an hour," Beth responded. "We need the reliability that high-frequency transit service brings, and not just at the times that white collar workers need transit." And the only way there is through federal operating support for transit.
An interest in rural transit
Both Senators Jon Tester (D-MT) and Tina Smith (D-MN) asked Beth about the types of investments needed to support public transit in rural areas, and how they might be different than investments in urban and suburban public transit.
This is an important issue: we found in an analysis of American Community Survey data that the majority of counties with high rates of zero-car households are rural. In fact, more than one million households in predominantly rural counties do not have access to a vehicle, as we blogged last year.
"When we think rural, we think wide open fields and farmlands. But we forget that there are concentrations of people who live in distinct towns, and that services they need—like hospitals and schools—are moving farther away, consolidating into centers that serve entire regions," Beth responded. "We need transit that can connect people to those regional hubs."
Lack of bipartisanship
Only one Republican member of the committee showed up to the hearing: Ranking Member Pat Toomey (PA-R), who spent his testimony criticizing the high amount of funding public transit received in the most recent COVID-19 relief package.
The lack of bipartisan participation in the hearing is both good and bad. On the good side, transportation has typically been an issue that both Democrats and Republicans agree to undermine for the sake of bipartisanship, regularly passing long-term authorizations that maintain the status quo and make our transportation problems worse. Breaking from this tradition is necessary to pass an authorization that will actually maintain our infrastructure, improve safety, and connect people with jobs and services sustainably and equitably. 
Yet the lack of bipartisanship implies that these recommendations are partisan—when in reality, many of the changes to federal transportation policy needed would achieve both parties' goals: improved economic competitiveness, access to jobs and services, sustainability and more. That's why freshmen Democrat and Republican members of the House Transportation and Infrastructure Committee supported many of Transportation for America's recommendations in legislation passed by the House last summer. 
Turning needed reforms to the federal transportation program into a partisan issue will fail to deliver the transportation system Americans deserve and overwhelmingly support. We urge senators on both sides of the aisle to take a hard look at the current transportation program and ask themselves: is this working?
Beth was "the belle of the transit ball"—but nothing is real until it's law
It's exciting to hear senators ask about policy proposals that would constitute a paradigm shift in U.S. transportation policy if enacted—which is why after the hearing, our chairman John Robert Smith called Beth "the belle of the transit ball."
But the Banking Committee hasn't released any bill text yet, meaning that we can't assume that ending the 80/20 split, funding transit operations, supporting rural transit and more will make it into the bill. Talk without action is meaningless. Yet we're glad to see that there's talk at all, especially after decades of the status quo.