Stories tagged with
funding
Click on a story title to read that post. Posts are ordered chronologically from newest to oldest.
NPR: 19 states (and counting) creating plans to raise more transportation dollars
April 11, 2013
By Stephen Lee Davis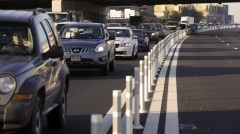 More than a third of all U.S. states have plans of some sort to raise new money for transportation to help cover yawning budget shortfalls and keep up with maintenance and new construction of their state transportation networks. NPR picked up that story this week and talked to T4 America director James Corless about the growing trend of states stepping out on their own to raise their own money for transportation to augment the federal funding that did not increase with the last transportation bill.
Rethinking the gas tax: Suddenly it's the theme of 2013
January 31, 2013
By David Goldberg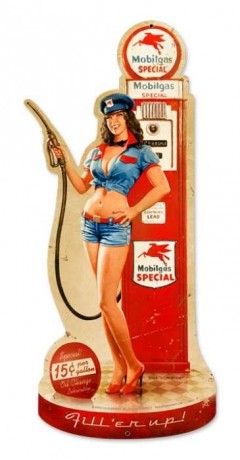 Is the per-gallon gas tax going the way of the full-service filling station? To look at the flurry of proposals coming out lately, you might think so. Since the start of the year, major new proposals from industry leaders, governors and state legislatures have sparked a new debate over the ways we collect revenue collection for transportation — at the federal, state and local levels. Industry groups have proposed creative ways to essentially raise the gas tax. At the same time, 2013 already has seen several ambitious proposals for funding transportation outside of the excise tax on gas.
Pennsylvania Governor proposes a change to fuel taxes to help close the gas tax gap
January 23, 2013
By Transportation for America
On Thursday, Pennsylvania Governor Tom Corbett will release his long awaited proposal for remedying the Keystone state's daunting transportation funding and policy difficulties. Leaks from several key legislative staffers indicate that his plan will propose a new source of transportation revenue that doesn't violate his pledge to never increase taxes.
USA Today on infrastructure spending: what do Americans want?
September 14, 2010
By Stephen Lee Davis
USA Today had a timely graphic up yesterday, considering the continuing media coverage around President Obama's recent proposal for infrastructure spending and a reformed long-term transportation bill. Though we can't see the rest of the questions or the context, it affirms a few things we already know about Americans' attitudes about transportation. They want more accountability, safer streets, and more transportation options so seniors can maintain their independence and low wage workers can get to jobs.
LA residents rally for transit, jobs and an economic boost for region
August 17, 2010
By Ryan Wiggins
Thousands rallied last Friday at the Los Angeles City Hall to tell Washington to help speed up LA's 30/10 Plan –- a plan to build 12 major local transit projects in 10 years rather than 30. The plan would spur economic growth and protect the environment, create 166,000 jobs, ease congestion, and reduce air pollution and dependency on oil.
Some details on Chairman Oberstar's transportation proposal
June 18, 2009
By Stephen Lee Davis
We'll have a running series of posts today breaking down some of the notable spending levels and reforms proposed in Chairman Oberstar's outline of the transportation bill. He told Congressional Quarterly this morning that he is still planning on releasing full bill text and marking up the bill in his Highways and Transit Subcommittee next week. According to his summary, the upcoming bill will restructure and transform the different programs away from multiple "prescriptive programs" into a "performance-based framework" "designed to achieve specific national objectives."
What do Americans really think about spending on transportation?
June 15, 2009
By Stephen Lee Davis
Parade Magazine has a misleading poll up about transportation, asking their readers, "should America divert some funding from highways and bridges to invest in public transit?" There are a few faults with such a simple question, namely making it sound like there's something written in stone determining that federal transportation money is "roads" money — instead of money that should be spent on whatever can best keep us moving and give us the most bang for our buck. Rather than asking Americans if we should "take" money from roads, what happens when you ask Americans the positive, "where should we spend our transportation money?"
Oberstar: I will not support an extension of SAFETEA-LU
June 4, 2009
By Stephen Lee Davis
Rep. James Obertsar, chairman of the House Transportation and Infrastructure Committee, told Congressional Quarterly this week that he will not pass an extension of the federal transportation bill if the new bill is not finished when the current law (SAFETEA-LU) expires on Sept. 30. (From today's print edition. Not publicly linkable) Transportation and Infrastructure Chairman [...]
Crafting a vision for the future — and then paying for it
February 26, 2009
By Andrew Bielak
As Congress moves towards the reauthorization of our transportation program, we can expect that one of the biggest challenges the federal government will face will be figuring out just how to pay for our vast transportation needs. After all, as Americans continue to drive less, revenues from the gas tax — which hasn't been raised [...]
Road funds may fall by $2.6 billion over 6 years
October 16, 2008
By Andrew Bielak
An economic downturn and falling gas tax revenue puts Virginia's transportation system in a tough spot. (Associated Press — Larry O'Dell)