Posts Tagged "Washington State"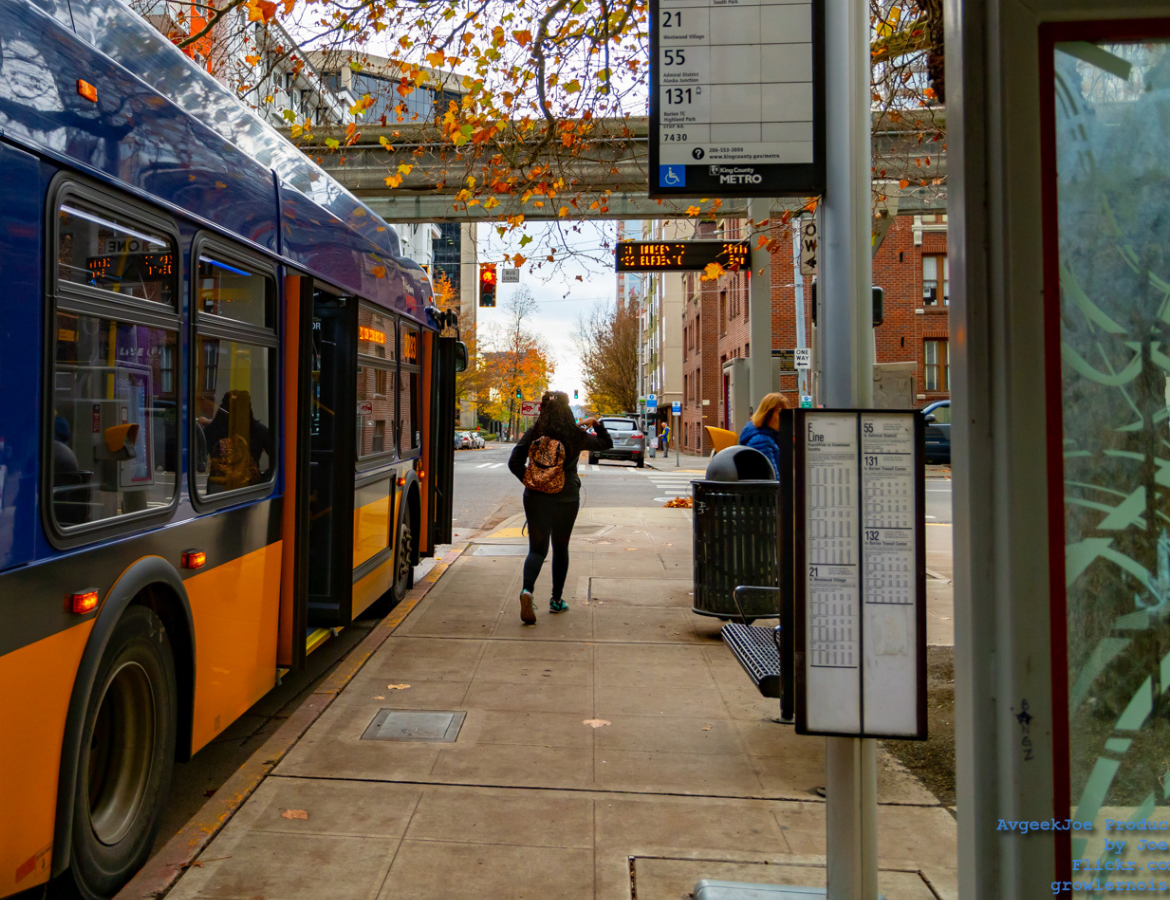 The Seattle area's busiest transit agency released their "playbook" for better transit through smart incremental improvements and community partnerships. Focusing on bus speed and reliability, this guidebook is a valuable resource for any transit agency looking to build trust with riders.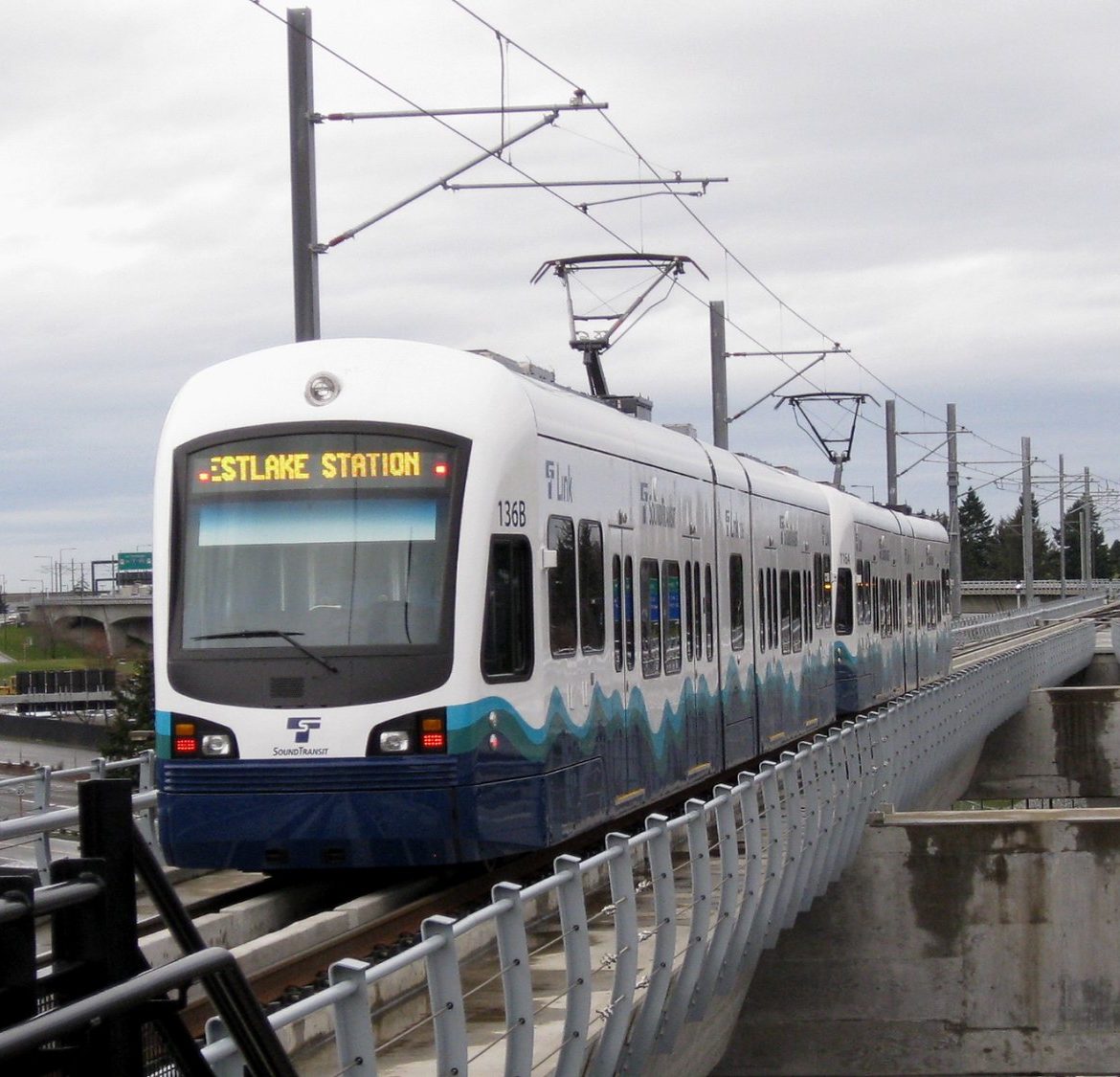 This November, Washington residents will vote on a ballot measure that would slash available funding for transit agencies as well as road maintenance and safety projects by limiting annual vehicle registration fees to $30 and reducing vehicle taxes.   As gas tax and other transportation revenue failed to grow the way it used to in the […]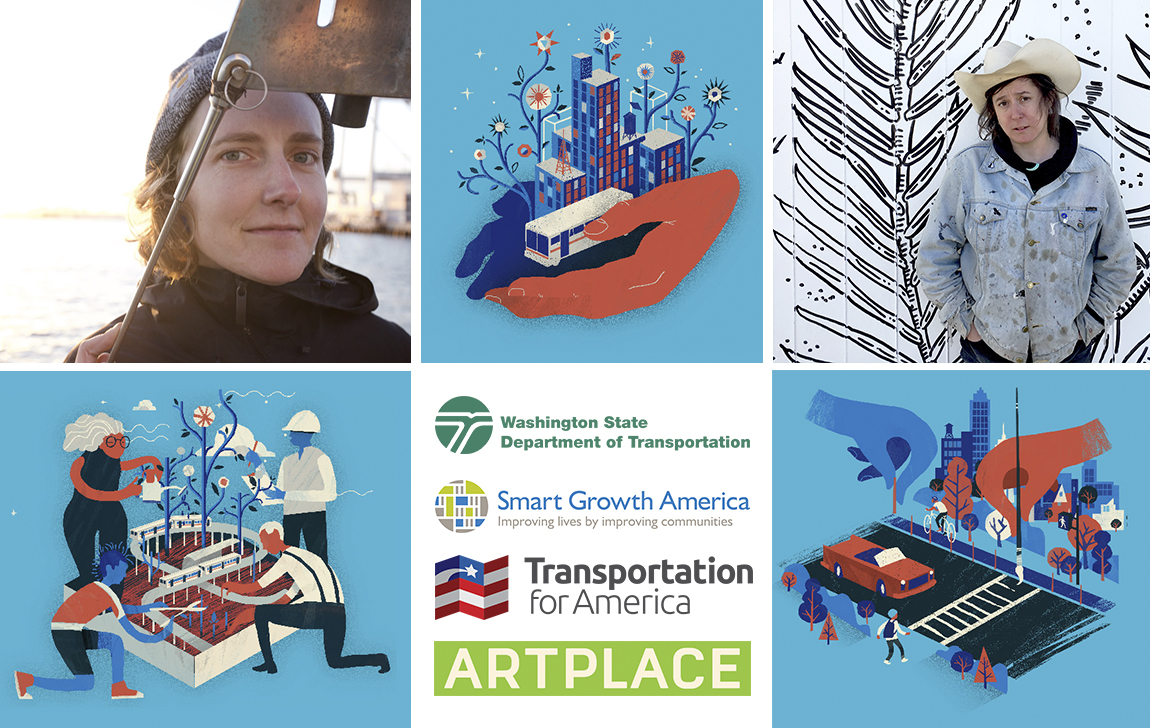 We announced earlier today that Kelly Gregory and Mary Welcome have been selected to serve as artists-in-residence with the Washington State Department of Transportation (WSDOT) in a new fellowship program created by ArtPlace America and T4America, bringing a dose of creativity to the statewide transportation agency. Get to know this team of two artists with this brief Q&A.