Stories tagged with
transportation funding
Click on a story title to read that post. Posts are ordered chronologically from newest to oldest.
Rethinking the gas tax: Suddenly it's the theme of 2013
January 31, 2013
By David Goldberg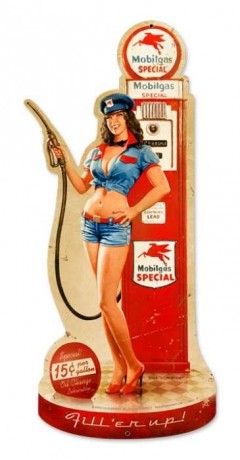 Is the per-gallon gas tax going the way of the full-service filling station? To look at the flurry of proposals coming out lately, you might think so. Since the start of the year, major new proposals from industry leaders, governors and state legislatures have sparked a new debate over the ways we collect revenue collection for transportation — at the federal, state and local levels. Industry groups have proposed creative ways to essentially raise the gas tax. At the same time, 2013 already has seen several ambitious proposals for funding transportation outside of the excise tax on gas.
Massive letter opposing House leadership attack on transit sent to Capitol Hill
February 3, 2012
By Stephen Lee Davis
This morning we sent this strong letter (below) to Capitol Hill in strong opposition to the House leadership plan to end a 30-year precedent of providing dedicated funding for public transportation from the federal fuel tax, kicking transit funding out of a trust fund and subjecting it to complete uncertainty year after year. In less than 12 hours, we gathered signatures from more than 600 groups, notable individuals and elected officials, including state DOTs, the US Chamber of Commerce, several Governors and hundreds of others.
Budget deal zeroes out high-speed rail, but preserves TIGER and sustainable communities funding
April 12, 2011
By Sean Barry
Funding for high-speed rail was eliminated from this year's budget as other transportation programs absorbed deep cuts, according to the details of the deal between President Obama and Congressional Republicans to cut $38 billion in spending and keep the government funded through September. The New Starts program, a key source of funding for transit projects, is reduced to $1.6 billion, while the TIGER program is reduced to $528 million from $600 million, a loss of $72 million.
Government shutdown averted in last-minute budget deal, with some cuts to transportation
April 9, 2011
By Sean Barry
Down-to-the-wire negotiations late last night between President Obama, House Speaker John Boehner and Senate Majority Leader Harry Reid resulted in a budget deal containing about $38 billion in reductions from current spending levels and the prevention of a government shutdown. The High Speed and Intercity Passenger Rail program will receive $1 billion, a reduction of $1.5 billion from the previous year, and the New Starts program — a key revenue source for transit projects throughout the country — loses $280 million, though the figure is reportedly sufficient to fund projects that have already received grants from USDOT.
Ryan budget would slash growth in transportation funding
April 7, 2011
By David Goldberg
House Budget Committee Chairman Paul Ryan has put forward a proposed budget resolution calling for sweeping changes that would have a profound impact on the nation's investments in infrastructure. The budget would cut at least $17 billion in transportation investment per year over the next several years, according to one analysis, and would narrow rather than broadens travel options for Americans by shortchanging rail, public transit and walking and biking.
Compromise on two-week spending bill temporarily spares crucial transportation programs from deep cuts
March 2, 2011
By Sean Barry
The federal government will keep the lights on next week after the U.S. Senate easily approved a two-week stopgap measure containing $4 billion in spending cuts. The vote was 91-9. Only two budget items – $650 million from a one-time Federal Highway Administration program – and a handful of legislative earmarks are transportation related.
Senate committee boosts funding for clean transportation in the climate bill
October 26, 2009
By Stephen Lee Davis
The long-awaited allocations in the Senate climate bill were released over the weekend, and the news is good for increasing access to cleaner transportation options. Late Friday evening, the Senate Environment and Public Works Committee released the final numbers on where the revenues raised under a cap-and-trade climate bill would be directed. The Senate nearly triples the funding for clean, sustainable transportation over the House climate bill, which only set aside an optional one percent of funding. Take a minute and thank your Senator today.
How does the new transportation bill draft measure up?
June 24, 2009
By Stephen Lee Davis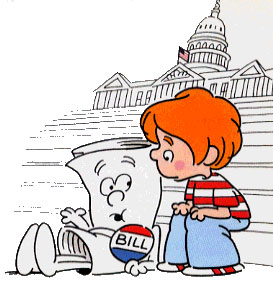 The new 775-page draft of the House Surface Transportation Authorization Act of 2009 opens up with lofty language describing some goals and principles to guide the $450 billion transportation bill. But does reality match the rhetoric in the 774 pages that follow? We look at the nuts and bolts of the bill to see where it stacks up, breaking down an evaluation into positive areas, areas needing improvement, and notable omissions.
President Obama: "I would like to see some long-term reforms in how transportation dollars flow…"
February 18, 2009
By Stephen Lee Davis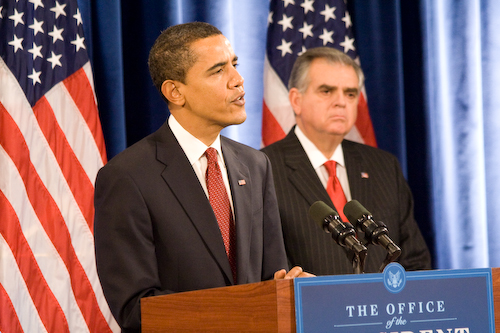 President Obama gave an interview to five columnists aboard Air Force One last week, talking at length about infrastructure, transportation, and the need to make serious reforms in transportation spending — hinting at how proper investments in transportation can help boost the economy while making the downpayment on a 21st Century transportation system we're all hoping for.
States worry about dwindling road funds
July 24, 2008
By Andrew Bielak
States across the country are in a panic over their declining revenue from federal and state gas taxes, and many are simply hoping that "Washington will find a way." (Stateline — Stephen C. Fehr)