Posts Tagged "infrastructure week"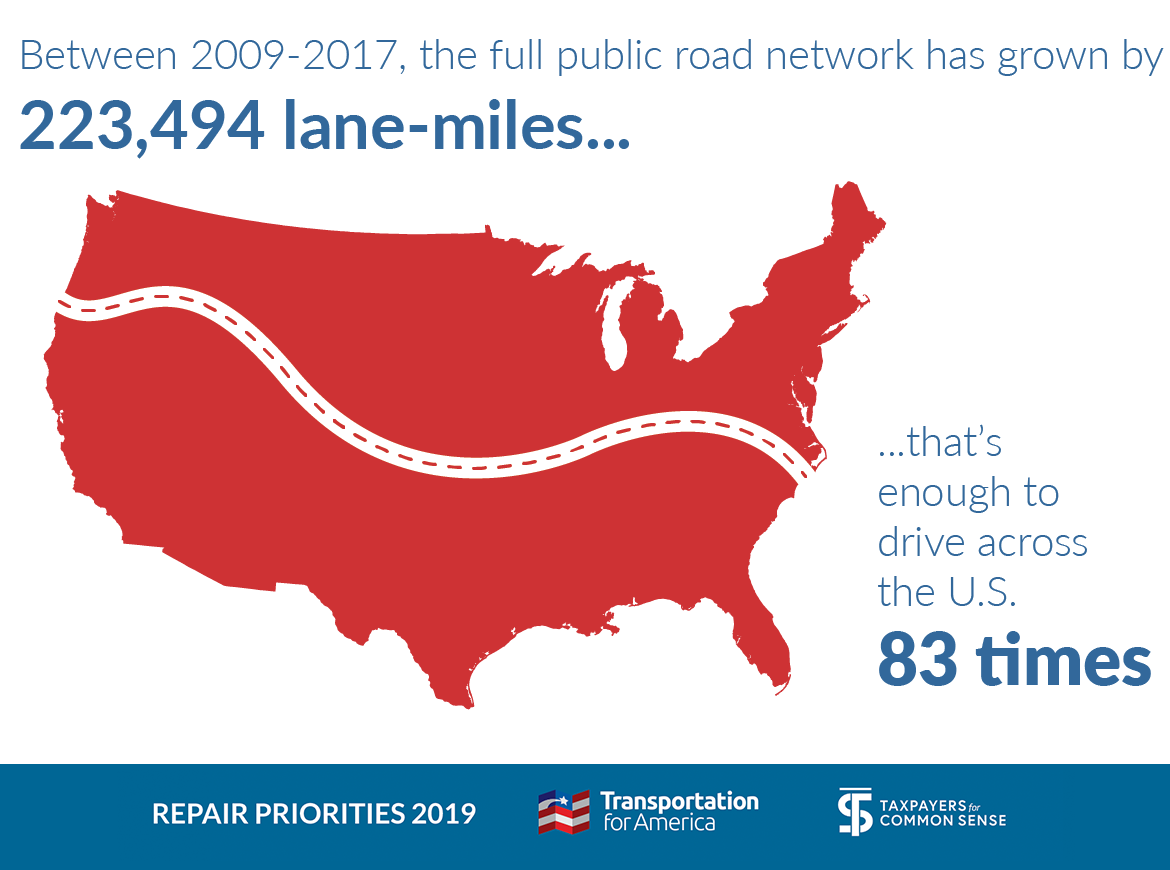 After the release of Repair Priorities 2019, we hosted a webinar in partnership with Taxpayers for Common Sense to talk about the findings and recommendations of our new report.
A new opinion piece in the Washington Post takes a contrarian view of all the talk about money during Infrastructure Week. Let's skip the infrastructure plan and focus on policy, because without good policy more spending could actually do more harm than good.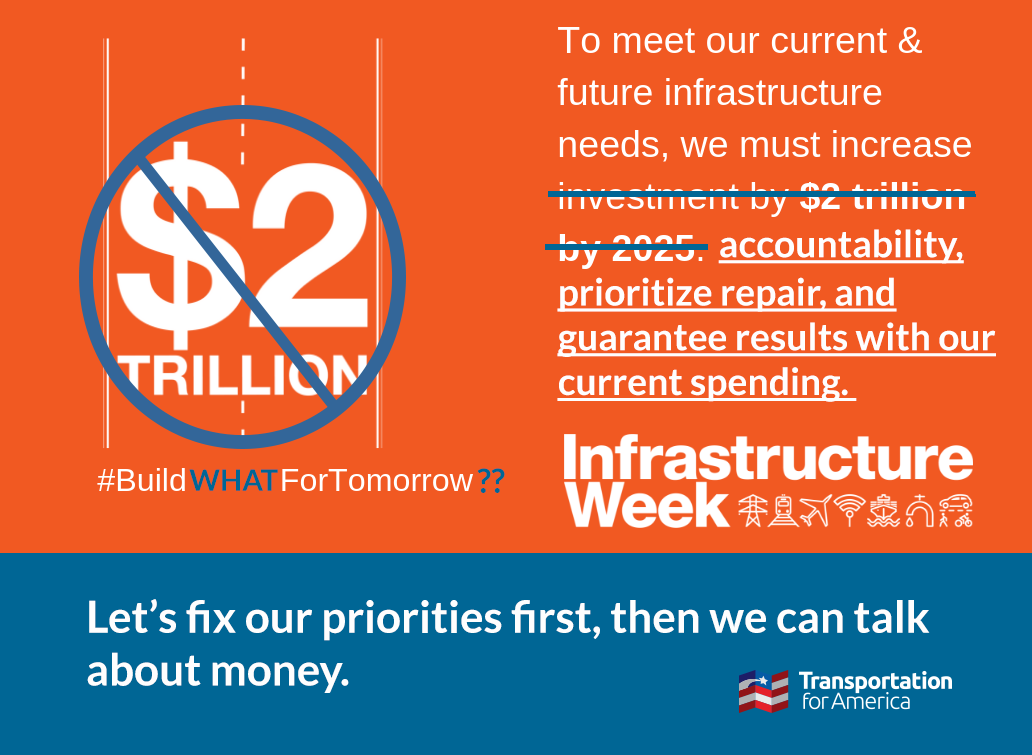 After two solid years of everyone in Washington, DC talking nonstop about a standalone infrastructure bill to pump trillions into America's infrastructure, we'd understand if you weren't aware that the last Infrastructure Week ever ended.