Stories tagged with
light rail
Click on a story title to read that post. Posts are ordered chronologically from newest to oldest.
Conservatives and public transportation; join us for an upcoming debate
November 18, 2009
By Sean Barry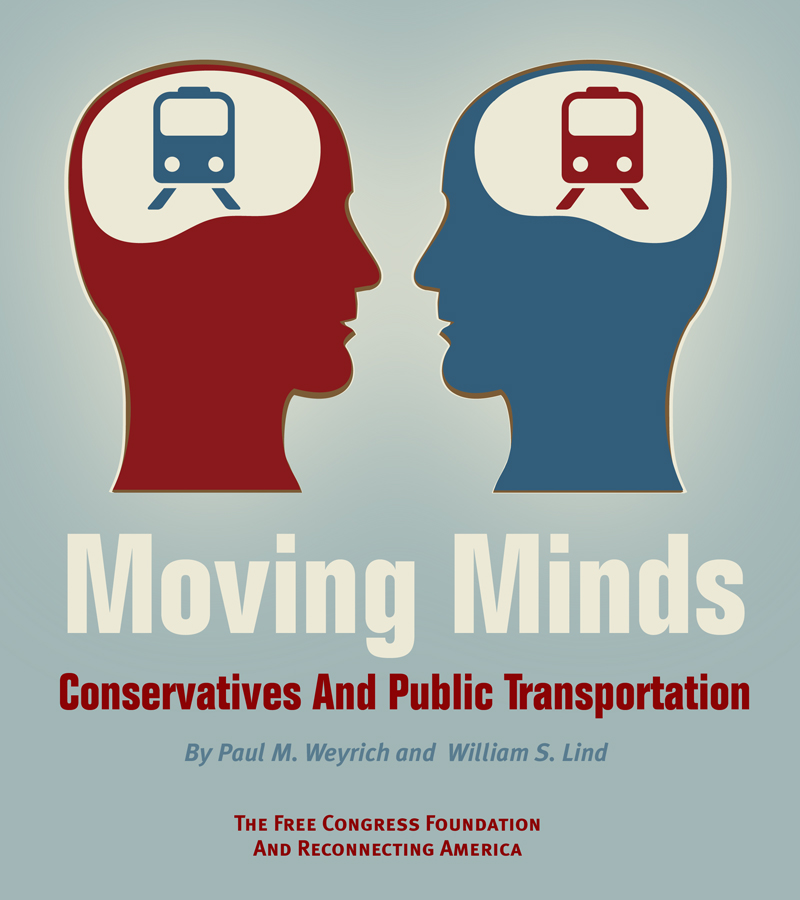 If you are not convinced that the need for transportation reform is an issue that transcends labels and partisanship, you'll definitely want to join us for what should be an interesting online debate/discussion on Monday, December 7. A handful of experts from differing perspectives are going to discuss the viewpoints shared in a recent book by William Lind and the late Paul Weyrich called "Moving Minds: Conservatives and Public Transportation."
Seattle opens new light rail system, residents get a new "Link"
July 20, 2009
By Stephen Lee Davis
Seattle opened a new light rail system this weekend, and it was a smashing success by all accounts. Ridership from the inaugural weekend was over 90,000, and the system is settling into normal revenue service today. Read all about it from fellow Streetsblog Network member Seattle Transit Blog, and check out a huge batch of photos from opening weekend in their Flickr group pool.
Regional bus, rail proposal unveiled
September 25, 2008
By Andrew Bielak
Detroit residents get their first look at an ambitious plan to connect the city and its suburbs over the next few decades with a network of light rail, commuter rail, and hybrid buses. (Detroit News — Tanveer Ali)
Honolulu primary hinges on rail system issue
September 19, 2008
By Andrew Bielak
A proposal to build a $5 billion, 20-mile light-rail line in Honolulu has become the main focus in a primary for the city's mayorship being held this week. (Associated Press — Mark Niesse)
Speaker touts perks of mass-transit line
September 18, 2008
By Andrew Bielak
The Central Indiana Regional Transportation Authority is promoting a proposal to build a light-rail line in Indianapolis that could connect people to work, help reduce carbon emissions, and save a whole lot of gas money. (Indianapolis Star — Chris Sikich)
Woodward transit line takes step to reality
September 12, 2008
By Andrew Bielak
With more details rising to the surface about a proposal to build a light-rail line through downtown Detroit, it's looking like the motor city could soon become a whole lot friendlier to its car-less residents. (Detroit Free Press — Editorial Board)
Some cities find trollies draw life into target areas
August 25, 2008
By Andrew Bielak
With streetcars helping to bring new life to downtowns in Portland, Little Rock and Kenosha, city leaders are taking a second look at using transit to spur community development. (Augusta Chronicle — Tim Rausch)
Leaping into Light Rail
July 31, 2008
By Andrew Bielak
Some cities across the southwest are increasingly looking at light rail as a way to spur transit-oriented development and respond to demands for more urban-style living. (Governing — Zach Patton)
10 lame reasons to delay mass transit
July 23, 2008
By Andrew Bielak
While some have found plenty of reasons to oppose Seattle's plan to expand its light rail system and improve bus service, the city's mayor, Greg Nickels, isn't buying what the naysayers are selling. (Seattle Times)
Light rail proposal moves forward
July 16, 2008
By Andrew Bielak
Long lacking in viable transportation options, the city of Detroit is now on its way to approving a light rail system that would provide service on an eight-mile stretch to and from downtown. (Detroit News)