Posts Tagged "property tax"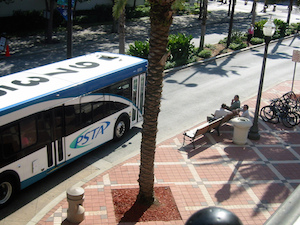 Voters in Pinellas County, Florida, which includes St. Petersburg and borders Tampa, have the chance to approve a one percent sales tax next week that will raise $130 million per year. The money will kickstart a 24-mile light rail system, improve and expand their bus system by 65 percent, build bus rapid transit lines, and increase important regional connections.
Last month, the citizens of Baton Rouge, LA, voted to raise their taxes to preserve and expand their struggling bus system. To pass it, churches, faith-based groups and local organizers teamed up with businesses and institutions. As we've seen in similar local measures, they won by explaining exactly what taxpayer money would buy, building a diverse coalition and getting out the vote.