Stories tagged with
virginia
Click on a story title to read that post. Posts are ordered chronologically from newest to oldest.
Rethinking the gas tax: Suddenly it's the theme of 2013
January 31, 2013
By David Goldberg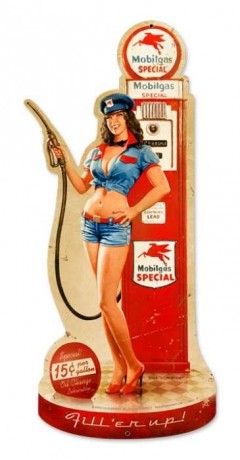 Is the per-gallon gas tax going the way of the full-service filling station? To look at the flurry of proposals coming out lately, you might think so. Since the start of the year, major new proposals from industry leaders, governors and state legislatures have sparked a new debate over the ways we collect revenue collection for transportation — at the federal, state and local levels. Industry groups have proposed creative ways to essentially raise the gas tax. At the same time, 2013 already has seen several ambitious proposals for funding transportation outside of the excise tax on gas.
Tell Congress to make a historic investment in high speed rail
September 22, 2009
By Stephen Lee Davis
Congress is heading towards a decisive, historic moment on investing in high speed rail for America. But the outcome is far from certain. In the next few weeks, Congress will decide whether or not to give the Department of Transportation $1.2 billion or $4 billion on high speed rail for the next year. $8 billion was allocated for planning and implementing clean, efficient, high speed train travel in the economic stimulus earlier this year, and with another $4 billion, we'd be making a historic $12 billion investment in high speed rail.Tell Congress to keep $4 billion in the bill at www.fourbillion.com
Daily Headlines — 06/17/09
June 17, 2009
By Andrew Bielak
The U.S. House prepares to release the transportation bill in the coming weeks, but legislators have little consensus how to finance the next six years of projects. (Wall Street Journal) Rep. James Oberstar (D-MN) looks to create "transit equity" in the new transportation authorization by adding more balance to the funding formulas for highways and [...]
Planning for the future: Washington's new Woodrow Wilson Bridge
June 17, 2009
By Stephen Lee Davis
Here in Washington, DC last weekend, the 12-foot-wide bicycle and pedestrian lane of the Woodrow Wilson interstate bridge over the Potomac River held its grand opening, filling with bikers and walkers joining the thousands of cars that cross the bridge each day. The bridge, connecting Virginia and Maryland on the southern part of the Capital Beltway, is a vital transportation link in the region, where Interstate 95 (and the large majority of truck traffic) bypasses Washington, continuing north or south along the eastern seaboard. But making the Wilson Bridge an intermodal success was not easy.
Today's Headlines — 06/04/09
June 4, 2009
By Andrew Bielak
Virginia's next governor needs to be focused first and foremost on the state's struggling transportation system. (Washington Post) Vice President Joe Biden says states need to forge ahead on building rail. (Reuters) The Christian Science Monitor argues for a gas tax increase. Blogger Ryan Avent calls out noted anti-transit advocate Randal O'Toole. (Streetsblog)
Road funds may fall by $2.6 billion over 6 years
October 16, 2008
By Andrew Bielak
An economic downturn and falling gas tax revenue puts Virginia's transportation system in a tough spot. (Associated Press — Larry O'Dell)
McCain Pledge Sought For Dulles Rail Project
October 9, 2008
By Andrew Bielak
Presidential candidate John McCain voted against a bill last week to improve rail safety and increase funding for Amtrak, but Republican legislators from Virginia are working hard to earn his support for a plan to extend DC's Metrorail to Dulles International Airport. (Washington Post — Michael Laris)
The $360 Million Mirage
July 7, 2008
By Transportation for America
The $360 Million Mirage The Washington Post Editorial Virginia lawmakers are locked in partisan battle over a rescue package for the state's badly underfunded transportation network.