Posts Tagged "New Hampshire"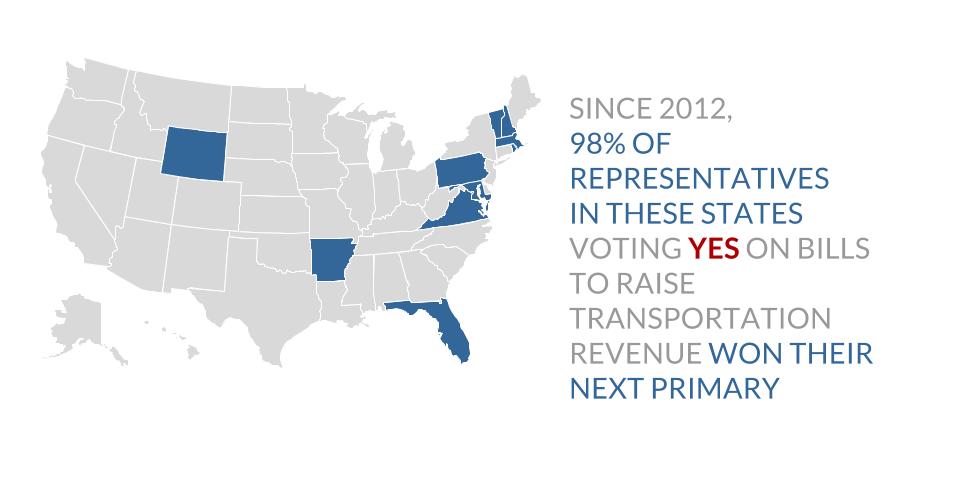 As voters have been proving over and over during primary season this year, raising taxes or fees for transportation isn't a political death sentence – no matter the party or political affiliation. In the past two weeks, Vermont, Massachusetts, and New Hampshire's state legislators faced their first primary since voting to pass bills to raise additional revenue for much needed transportation and infrastructure projects.
Raising the gas tax is a political death sentence, right? Well, not necessarily. In at least two states where legislators raised gas taxes or other fees in the last two years, voters have responded by sending almost all of the supportive members of both parties back to their state houses. Could it be that voters are more supportive of raising revenue than we think?