Congress is heading towards a decisive, historic moment on investing in high speed rail for America. But the outcome is far from certain.
In the next few weeks, Congress will decide whether or not to give the Department of Transportation $1.2 billion or $4 billion on high speed rail for the next year. $8 billion was allocated for planning and implementing clean, efficient, high speed train travel in the economic stimulus earlier this year, and with another $4 billion, we'd be making a historic $12 billion investment in high speed rail to help us move into the 21st century, unclog our congested airports and airspace, and provide a new clean, efficient alternative for speedy travel between major metro areas.
Sometime in the next week or two, Congress will decide whether or not to give DOT the amount in the House version of the bill ($4 billion), or the Senate version ($1.2 billion).
Tell Congress to keep $4 billion in the bill at www.fourbillion.com
Transportation for America is partnering with U.S. PIRG, Virginians for High Speed Rail, and the Midwest High Speed Rail Association to send a message to Congress that now is the time to make a historic investment in high speed rail.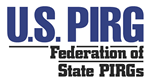 Want the wonky details? As you may remember, the Senate passed the bill that funds the Department of Transportation and the Department of Housing and Urban Development last week. The bill that passed last week is what's known as a (yearly) appropriations bill, where the budget for the department and the programs are finalized and officially given their money by Congress. The House passed their version of the DOT/HUD funding bill several weeks ago, so the differences between the two bills will be ironed out in a conference committee very soon. The House and the Senate will select conferees to reconcile the two versions of the bill, before sending a final bill back to the House and Senate for a last vote and then to President Obama's desk.
Let's tell them to send the president a bill with $4 billion for high speed rail.

Post this action on Twitter, or with other tools via the button below.