For decades, the federal government has only provided funding for public transportation maintenance and infrastructure projects—not the day-to-day costs of running trains and buses. This has to change in order to create the equitable and sustainable transportation system necessary to connect everyone to opportunities.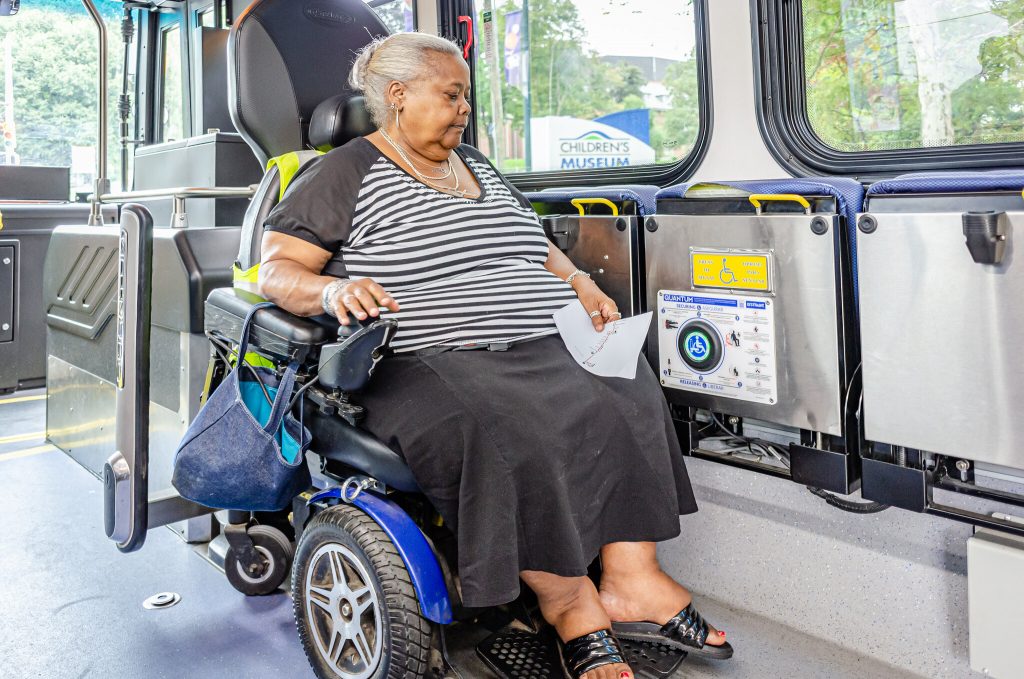 Senator Menendez said it best at a Banking Committee hearing a few weeks ago: "We subsidize roads and bridges. I don't get how transit is any different." 
We don't get it, either. For decades, not only has the federal government allotted just 20 percent of transportation funding to public transit, but they have limited that funding to only maintenance and capital needs—not operating dollars. This moratorium has been lifted for rural transit agencies since 1998, but large and mid-sized agencies still do not receive operating funds, which make up two-thirds of public transportation's costs.
It wasn't always like this. In the 1970s and 1980s, the federal government matched as much as $1 of operating assistance to transit agencies for every $2.25 provided by local and state governments, as we wrote with partners in the Green New Deal for City and Suburban Transportation. Now, agencies have to count on fare revenue and sales taxes to maintain and expand service. Yet these two sources of funding are far from reliable. These two revenue streams plummeted in March 2020, forcing many agencies to temporarily cut service until federal emergency relief arrived.
The current federal focus on building infrastructure, not providing service, leads many transit agencies towards spending "large quantities of federal funds upgrading or extending a handful of routes while neglecting the broader network of service, and ridership stagnates or shrinks" as a result, as we wrote in the Green New Deal report.
All Americans—no matter where they live—deserve transportation options that are convenient, affordable, sustainable and safe. Yet federal transportation policy makes it impossible for transit agencies to deliver this service. In fact, fewer than 10 percent of Americans live within walking distance of transit that runs every 15 minutes or less, TransitCenter found.
Funding public transportation is also a matter of equity. The lack of operating support for public transit—and the severe underfunding of transit in general—doesn't impact everyone equally. People of color make up 60 percent of transit riders. Of that, 24 percent are Black Americans. In addition, 19 percent of Black households have no access to a vehicle, compared to 9 percent of households nationally with no vehicle access.
"A transit system that truly works has to be frequent and reliable," said former Transportation Secretary Rodney Slater in a recent op-ed. "People should be able to depend on a bus coming every 10 minutes, no matter where in the country they live."
Imagine a United States where every community has great transit service that can safely and conveniently get you to work, school, shopping, church or anywhere else you need to go; a place where you don't need to spend thousands of dollars per year owning and operating a car. Putting every American within reach of frequent transit service is possible—we just need to fund it.
We urge Congress to include operating support for public transit in the next surface transportation authorization, the long-term law that determines how much we spend on transportation and what we spend it on. The current law, the FAST Act, expires this September, giving Congress a rare opportunity to fundamentally remake American transportation.