T4America's chairman, John Robert Smith, starred in a mini-documentary from the Wall Street Journal about Amtrak's proposal to cut long-distance routes. Smith made the case for saving these routes.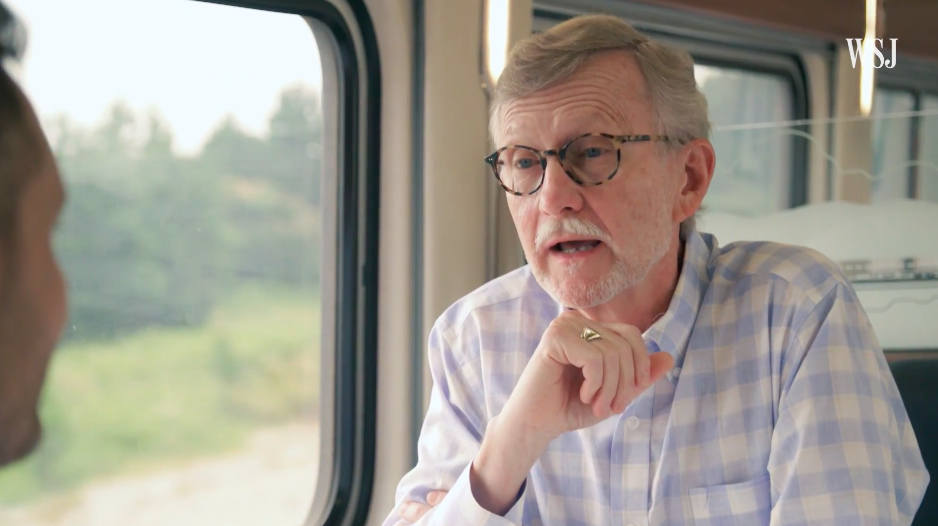 T4 America chair John Robert Smith spent 12 hours with a Wall Street Journal reporter on an overnight ride on the Crescent route from Washington, DC to New Orleans. The trip was part joy ride, part campaign to save Amtrak's long-distance routes. Amtrak has proposed cutting long-distance routes into shorter, more frequent trains connecting regional cities. At T4America, we've been working for years to help preserve and even expand passenger rail throughout America, recognizing that the service is a valuable transportation option—and is often the only way to travel in some smaller, rural communities.  
Smith, the former mayor of Meridian, Miss., believes that cutting the long routes or breaking them up is a mistake. "I'm afraid we're positioning rural America to fail," he said. 
Smith continued, arguing: 
"You're seeing a microcosm of the type of people that depend on long-distance trains. Their quality of life would diminish without this option. You see that lady who's 100 years old, do you think she'd be making that trip by car or flying?

"The question isn't whether the Crescent or any other train is profitable; the question is does it bring value to the cities that it serves along that line, and is that value significantly more than the very modest amount that it takes to operate that train?"
Share on Twitter