If you missed last week's online discussion about this year's $500 million TIGER grant program and the new $800 million FASTLANE freight grant program, catch up here with the full presentation and audio.
It was great — though not surprising — to see so much interest about how to prepare the best possible application. After all, these programs are among the very few ways for local communities to access federal funds directly for important projects.
For this that missed the session or were unable to attend, we wanted to provide the presentation and full audio of the session — with the full Q&A at the end.
We mentioned it during the session, but we want to make sure you also know about our expanded suite of technical assistance offerings, announced last week.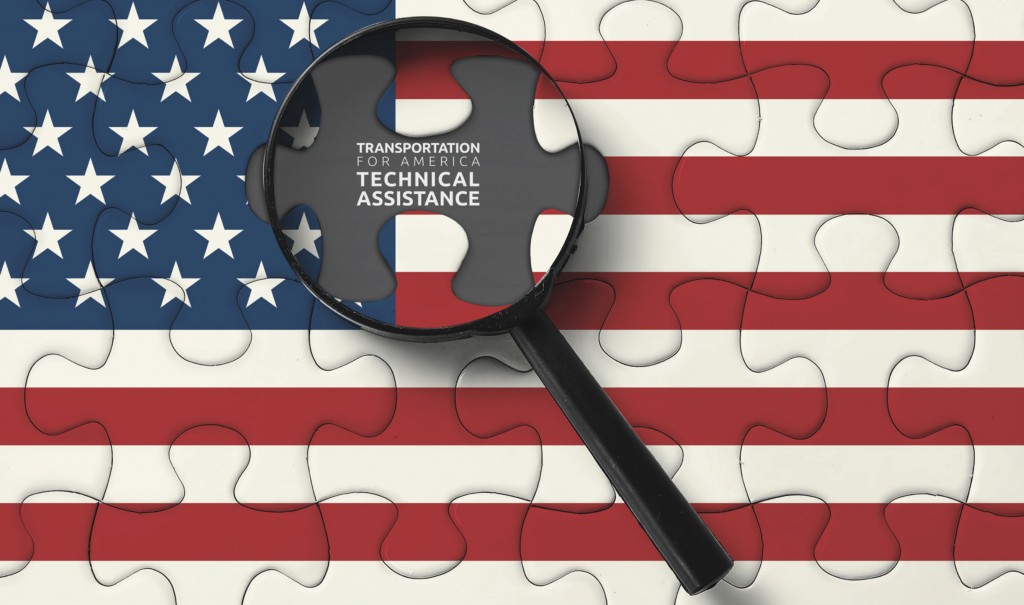 As Beth Osborne, the head of our technical assistance program, noted yesterday, we do offer assistance with TIGER applications through that service, offering advice, writing or review support to help give you the best possible chance to win funding. We've even written several applications in the past and can provide that service if you're interested, so please get in touch with us directly or through the form at the bottom of that page.
T4America members thinking of applying for TIGER this year get a free hour of time from our team of TIGER experts. Not a member but interested in learning more about joining T4America? Contact Erika Young at erika.young@t4america.org.
And keep an eye out for more from us about TIGER in the months ahead. Congress will once again be deciding the future of this program beyond 2016 during the appropriations process that's underway now, and you can help preserve it by weighing in with your legislators when the time is right.