With Congress finally wrapping up their five-year transportation bill in late 2015, the focus is fully on states when it comes to policy and funding for transportation. Our second Capital Ideas conference focused on state transportation funding and policy is coming to Sacramento, CA this November 16-17, so mark your calendars, save the date and sign up to be the first notified when registration opens.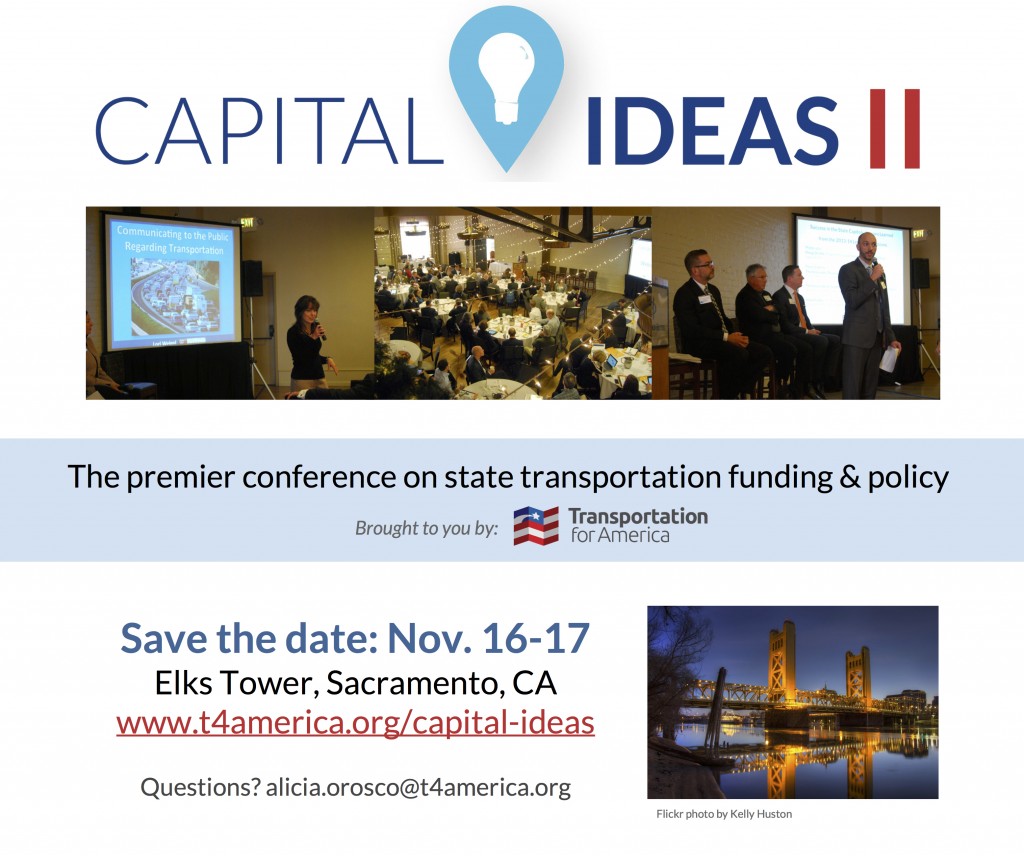 Sign up below to be the first to be notified when registration for the conference opens, along with more information about early bird registration rates. Note: all fields are required and the form will not process without all fields completed.
At least 23 states have stepped up and passed new transportation funding legislation since 2012. An unfortunately much smaller number of states have passed smart policies to reform how those dollars are spent. In early 2017, a host of new state legislative sessions will begin again and transportation will be on the front burner in many state capitols. Our first Capital Ideas conference in Denver in 2014 "felt like the start of something big," and we're excited to bring it back this year.
Our second Capital Ideas conference, coming to Sacramento, CA this November 16-17, offers a detailed, interactive curriculum of best practices, campaign tactics, innovative policies, and peer-to-peer collaboration to help your initiative succeed — whether you are just beginning a funding campaign, fighting to advance smart policy changes, or defending a key legislative win.
We hope to see you in Sacramento. Sign up for more information today!