This post is a personal farewell from our friend and colleague David Goldberg, who was the founding communications director for Smart Growth America in 2002 and helped get Transportation for America off the ground in 2008-2009 as communications director. Other than former Gov. Parris Glendening at SGA, David was the longest tenured SGA/T4A employee, helping to steer this small part of the larger movement for transportation reform and creating better places over the last thirteen years. We'll miss him deeply, and wish him the best in his new endeavors. Here are few thoughts directly from David as he departs. –Ed.
After 13 great years with Smart Growth America and Transportation for America, I am moving on to a new challenge. For two decades I worked on addressing the consequences of our 20th century efforts to re-engineer our human habitat. Now I'm joining a new group that is grappling with the after-effects of industrializing the American diet during that same period.
The change is bittersweet. We've had a great ride since starting SGA in the early 2000s, bringing attention to the problems associated with out-of-control development patterns and helping to reshape policies, practices and even consumer preferences toward more walkable — and workable — neighborhoods and transportation networks.
We've seen enormous change over the last 13 years, with the arc of planning, development and transportation trends bending ever more in the direction this movement has worked for. Smart Growth America can't claim credit for all that of course, but the organization and its allies clearly had a hand in helping communities adjust to shifting patterns of growth. In many places across the country, "Sprawl is out, compact is in."
I think it was fitting that on my last day in the office with my D.C. colleagues, we released Core Values: Why American Companies are Moving Downtown, shepherded into existence by the incomparable Alex Dodds, the communications director for Smart Growth America. After all, it was when executives started moving their companies and families to the outskirts in the late 20th century that the country launched into hyper-sprawl; a reversal of that trend is significant, indeed.
Long before, in the early 2000s, we helped put the issue of sprawling development patterns on the map, releasing Measuring Sprawl and Measuring the Health Effects of Sprawl.
We fought regressive ballot measures, participated in post-Katrina planning, produced a groundbreaking book and delivered testimony to Congress on the role of development patterns in climate change. We wrote a guidebook for residents on shaping change in their neighborhoods, Choosing our Community's Future: A Citizen's Guide to Getting the Most out of Development.
Working with my frequent partner in crime, Barbara McCann, we coined the term Complete Streets and housed a national campaign for them. Now there are hundreds of communities and several states with complete streets policies, and you can see the transformation on the ground just about everywhere you go.
Along with Reconnecting America, in 2008 we launched Transportation for America, which is now a program of SGA. Declining gas tax revenues and Congressional dysfunction have delayed the big reforms we hoped for at the federal level, but there's still plenty to be encouraged by at the state and local level, with local communities all across the country pushing ahead on the kind of smart, comprehensive transportation systems we have worked for. T4America is helping them, lending support and leading with innovative ideas, while continuing to work on their behalf in D.C.
And along the way we helped call attention to some important issues with our reports and releases.
The Fix We're in For: The State of Our Nation's Bridges, our periodic reports on structurally deficient bridges, earned us a national reputation. To amplify the effect, we have done releases by Congressional district (featured by Chris Matthews on MSNBC), and my brilliant colleague (and new T4A communications director), Steve Davis, produced an interactive map where anyone can find the deficient bridges near them. When the Skagit River bridge on I-5 north of Seattle collapsed, I immediately got calls from national networks, and I offered comment from the scene.
I'm especially proud of Dangerous by Design, which did so much to raise awareness of the role that street design plays in killing and injuring people on foot. The topic became a 1A story in the New York Times, and many other places. We helped bring national attention to the case of an African-American mom in an Atlanta suburb, Raquel Nelson, who was convicted of vehicular homicide after her four-year-old was hit and killed as they crossed a highway from their bus stop to their apartment complex.
The story hit national television and NPR, and we landed an op-ed in The Washington Post, entitled "Protect, don't prosecute, pedestrians".
We also have worked to call attention to the need to adapt to the needs of a growing, older population, with reports such as Aging in Place – Stuck without Options: Fixing the Mobility Crisis Facing the Baby Boom Generation, which is also still featured over at AARP. On my last full week with SGA and T4A I participated in an intensive discussion on that topic in Atlanta.
The struggle is never over, of course. SGA and T4A now are working to help communities deal with some of the challenges in popular urban areas, where affordable housing strategies are a critical need and transportation demand is changing as rapidly as new options are emerging in the age of smartphones.
But if anyone is up to those challenges, my brilliant, passionate colleagues at SGA and T4A certainly are among them. I've learned an incredible amount from them and from the fantastic, committed people we've worked with all across the country. I will miss the people as much, if not more, than the subject area. Now that we've solved the issue of sprawling development patterns (if only), I'm off to go encourage the processed food industry to do its part to address rising rates of obesity, diabetes and other chronic health issues associated with their products – wish us luck!
---
Our fondest farewells to David Goldberg! For anyone looking to get in touch with David at his new gig or for any SGA or T4-related communications questions moving forward, contact our communications team below.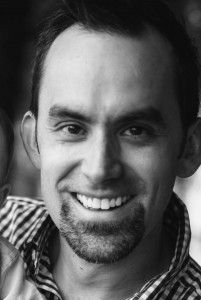 Steve Davis
Director of Communications
Transportation for America
202-971-3902
steve.davis@t4america.org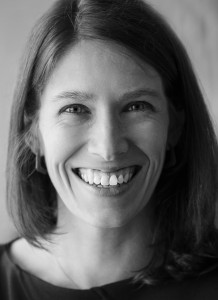 Alex Dodds
Communications Director
Smart Growth America
202-971-3927
adodds@smartgrowthamerica.org