Posts Tagged "murray"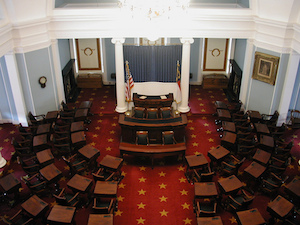 The annual transportation (and housing) appropriations bill adopted Thursday by Senate appropriators contains some good news for transportation. But as in years past, it provides more money than the House's version, setting the stage for contentious negotiations that could erase gains for key programs — especially competitive grants and new transit construction. Senate appropriators also noted that if the trust fund goes bankrupt, as it is projected to do as soon as next month, there won't be any money to appropriate.
Less than a week after the release of The Fix We're In For — our report on the nation's bridges showing that one in nine US bridges are structurally deficient — a key Senate committee passed a yearly funding bill that provides new money for repairing these deficient bridges across the country.
The new FREIGHT Act introduced by Senators Lautenberg, Murray and Cantwell would create a truly multimodal national freight program for the first time in the U.S. It recognizes that our freight system should move our goods from coast to coast while also being part of the solution for many of our most pressing problems: air quality, dangerous emissions, oil dependence, and congestion on our highways and interstates.