The infrastructure law sets aside funding for university transportation centers (UTCs) to research and provide actionable recommendations on emerging transportation issues. However, in the face of mounting climate resiliency, equity, safety, mobility access, and state of repair concerns, are UTCs poised to meet the moment?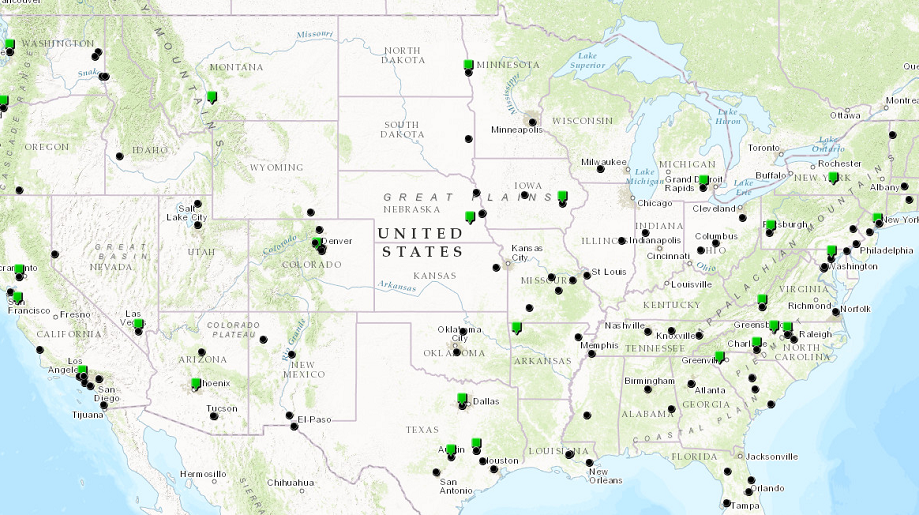 Tucked away in the IIJA funding is about $500 million, a drop in the bucket compared to the cash stream for infrastructure. This money funds UTCs, which are made up of universities and other institutions of higher learning that collaborate to propose research on a specific emerging transportation issue and find actionable solutions.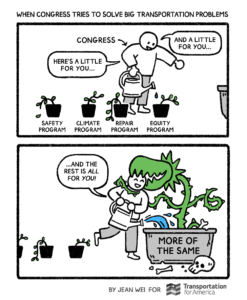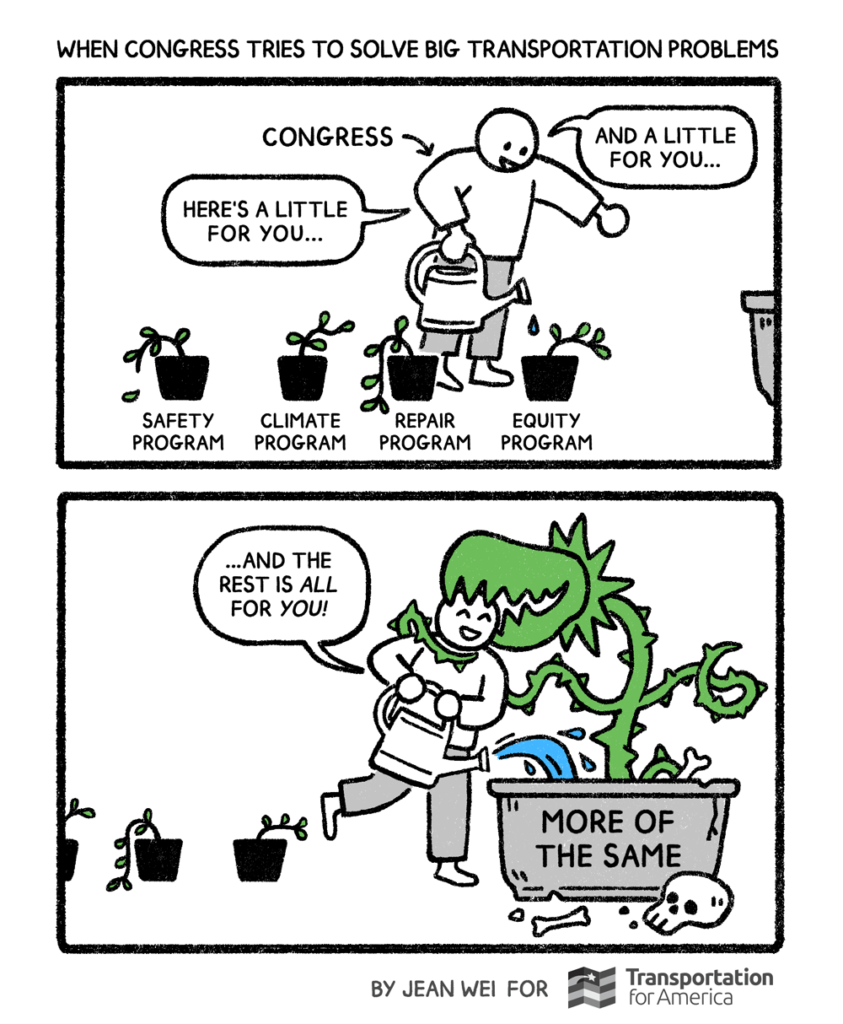 The research that UTCs produce is critically important to the transportation industry. Considering that states have received an unprecedented federal investment, they can either make transformational changes to improve safety, state of repair, and access to opportunities…or they can keep up the status quo strategies that propel economic, social, and health disparities.
State DOTs are under pressure to deliver on core services, leaving little room for thinking about innovation. Private sector consultants are under similar constraints because they have to focus on client deliverables and deadlines. With little time and resources to develop new ideas, these entities are best equipped to deliver more of the same—which is exactly what they tend to do.
UTCs don't have the same pressure to deliver a core service to the public. In fact, the resource a UTC provides is innovation: they're the implementation think tank that tests out applications, operations, materials, and approaches that can be readily used by transportation professionals. In addition, UTCs serve as a proving ground for future transportation professionals, educators, and businesses, allowing the ideas UTCs form to flow into the transportation industry through the people and businesses that helped develop them.
Here's the challenge
Congress has identified key national priorities for the transportation system. Those goals are further translated into research priorities, which UTCs must choose from to compete for federal funding. In other words, UTCs obtain funding by focusing on one of these goals:
Improving mobility of people and goods
Reducing congestion
Promoting safety
Improving the durability and extending the life of transportation infrastructure
Preserving the environment
Preserving the existing transportation system
Reducing transportation cybersecurity risks
These are all valuable goals, but they also intersect. For example, the prevailing solution to congestion is highway widening projects, even though these projects often fail to improve mobility, increase the risk of traffic fatalities, add to the ever-growing number of lanes that require maintenance, and lead to more emissions. If an innovative UTC is looking for a new solution for congestion, they would benefit from the perspectives of UTCs focused on promoting safety, preserving the existing transportation system, improving the mobility of people and goods, and preserving the environment. This collaboration would allow them to find better solutions that don't run the risk of repeating past mistakes.
Unfortunately, UTCs don't work together in this way. Under the current approach, we could have a UTC in the Northwest focusing efforts on climate resiliency while a UTC in the South focuses on freight management. Then when it's time to share their trailblazing research, state DOT politics come into play, meaning the findings might not penetrate equitably across the United States.
This approach creates inequities in perspectives and divides urgent transportation priorities that should overlap. It's a great approach to help focus efforts for a project, but considering the role a UTC has in churning out future transportation professionals and the latest business venture, plus the inconsistent distribution of UTC research findings, this approach ultimately hinders innovation and leaves us entrenched in the broken status quo.
So how do we make a difference with UTCs?
The federal rules guiding UTCs can't change at this point—the Notice of Funding Opportunity has already been released and the application process has started. However, as it does with all competitive grants, the USDOT has discretion in its review process. It will be crucial for the USDOT to nudge and encourage applicants to think holistically about their target goal by also considering other intersecting national priorities. This will make it easier for state DOTs to share research, and it will enable emerging transportation professionals across the country to gain more exposure to transportation issues and research development. The latter will be particularly important as the emerging professionals working for UTCs could one day join state DOTs and shape policy-making, operations, and implementation. The more they understand about today's urgent transportation issues, the better.