The $25 billion in emergency funding provided for transit agencies in the first COVID-19 relief package was a great start—but as the crisis continues, agencies (and rural agencies in particular) likely need more funds to keep their personnel safe and return to normal service when stay at home orders loosen. Here are four powerful actions transit agencies can take to fight for more funding.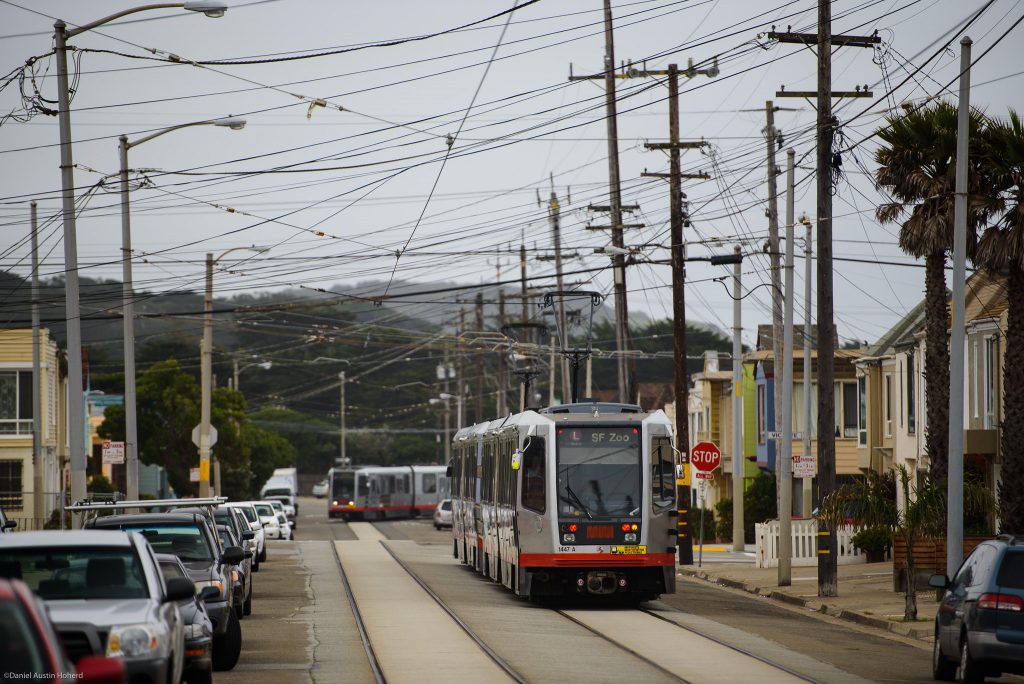 Public transportation budgets are currently in freefall. With revenue dwindling due to dramatically reduced ridership, diminished sale tax receipts, and other impacts from a contracting economy, transit agencies might lose between $26-$38 billion this year. This severely constricts agencies' abilities to run enough service to get essential workers to their jobs and to keep their personnel safe from contracting COVID-19—and all but annihilates the possibility of returning to normal service when stay at home orders loosen. 
The $25 billion in emergency operating assistance for transit included in the first coronavirus relief package—the CARES Act, passed last month—will support agencies for a little while, and even helped Grand Rapids' transit agency postpone 300 layoffs. But it's not enough. If transit agencies, riders, and advocates don't speak up, the choice to cut transit funding at the federal and state level may not be too hard.
Transit agencies can make sure that doesn't happen. Here are four powerful actions transit agencies can take to push Congress to pass more emergency funding for transit. 
1. Track and publicize how COVID-19 is impacting your agency
COVID-19 is having a massive impact on every aspect of public transportation—so if you aren't already, track these impacts. Quantifying costs and recording stories from personnel and riders will help you make the case for funding. 
Some items worth tracking are COVID-19's impacts on your budget, particularly:
Whether funding from the CARES Act is sufficient to help you maintain frequent, uncrowded service for essential workers, and how long existing funding will last; 

If your needs have changed since receiving CARES Act funding; 

If you are considering layoffs and what it would cost to avoid layoffs; 

Rates of staff illnesses, quarantines, and fatalities. 
2. Work with reporters to cover these impacts
What's happening to public transportation—and what will happen if transit agencies don't receive anymore emergency funding—is an incredibly important and newsworthy story. Be open with reporters: share COVID-19's immediate impacts with them, and how COVID-19 is affecting your ability to provide transit service now and in the future. You have a story that deserves to be in the news. 
3. Call your elected officials
As an essential industry on the frontline of the pandemic, transit agencies are some of the only entities that can give elected officials accurate and detailed accounts of how COVID-19 is impacting public services and hurting their personnel. And as recipients of federal funding, transit agencies have a responsibility to communicate to Congress particularly that your ability to connect essential workers to jobs is shrinking due to dwindling resources. 
We recommend just picking up the phone and calling your Congressional delegation, your state representatives, your governor's office, your mayor's office, and your city council—it is their job to listen to you. Tell them about staff illness and quarantines, and what you need to get essential workers to jobs. Tell them what you're doing to protect employees and the public, and what you need to keep them safe. Tell them that frankly, you don't know what COVID-19 means for your agency.
4. Engage your local advocates and riders
Passionate transportation advocates and riders—especially essential workers who are using transit to get to their jobs—are one of your greatest resources. Tell advocates and riders that if they want transit service to exist now and when stay at home orders loosen, they need to call their elected officials to secure more emergency operating funding for transit. Share how COVID-19 is impacting your agency to arm advocates and riders with the tools to help you. 
For inspiration, Oklahoma Transit Association's Faces of Transit project is a terrific example of using riders' stories to promote increased funding for transit. 
Psssh, there's one more thing: Tell T4America how we can help you: Email us (or ask to hop on the phone) to tell us what you're experiencing. The more we know, the more we can help.