Last month, Senator Kirsten Gillibrand (NY) and Representative Karen Bass (CA-37) introduced legislation that would create transportation accessibility performance measures and a grant program to reconnect communities divided by highways.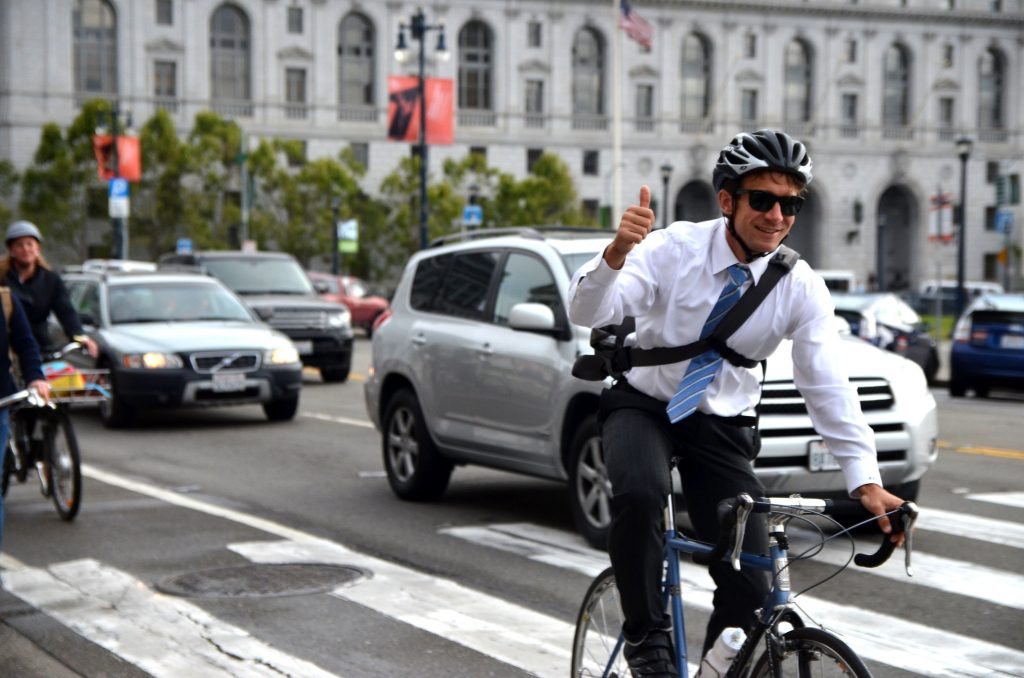 Last month, Senator Kirsten Gillibrand (D-NY) and Representative. Karen Bass (D-CA), chair of the Congressional Black Caucus, introduced the Build Local, Hire Local Act (S. 2404 and H.R. 4101 ), legislation that would use federal infrastructure funding as a tool to hire people who live near new infrastructure projects for high-quality jobs. 
In the process, the bill creates a new access to jobs and services performance measure, and a technical assistance program, and a construction grant program to improve transportation connections in communities divided by highways. We've worked closely with the Senator and Representative in developing this legislation and are thrilled to support the Build Local, Hire Local Act.
The performance measure included in the bill requires states and metropolitan planning organizations (MPOs) to assess how well the entire transportation system—roads, public transit, bike lanes and sidewalks—connects people to opportunities, putting a particular emphasis on improving accessibility in low-income communities. States and MPOs must report these assessments to Congress, who will make the data publicly available online. Measuring accessibility would lead us to a transportation system that prioritizes efficient travel and a more equitable transportation system. 
These tools allow states and MPOs to better understand where people are traveling and to design transportation networks to maximize the ability of people to travel. It also allows states and MPOs to optimize their transportation networks to utilize all modes of transportation and even to understand how their investments interact with land use policies.
This connectivity and accessibility performance measure is similar to the COMMUTE Act, a bill that would create a pilot program for states and MPOs to use travel data collected by the U.S. Department of Transportation to measure and improve access to jobs and services by all modes. We've been advocating for this legislation for awhile, and a version of the COMMUTE Act is included in the Senate Environment and Public Works Committee's recently passed long-term transportation policy bill. 
The Build Local, Hire Local Act's technical assistance program and grant program take this performance measure a step further. To improve access to jobs and services by all modes, the bill will help communities—especially those bi-furcated by highways—find and build innovative projects that connect divided neighborhoods. 
This is an important step in the right direction. Too often, highway infrastructure tears apart communities, particularly disadvantaged communities, separating people from jobs, services, and connections to other neighborhoods. This not only exacerbates existing inequalities, it worsens air pollution and public health outcomes, turning neighborhoods from places where people want to be into places people want to get away from—via the highway. This bill seeks to fix that.  
"The goal of our transportation system should be to safely and efficiently connect people to jobs and services," said our director Beth Osborne. "For too long, we have treated vehicle speed as a sufficient measure for this goal. Yet it fails to capture walking, cycling, and transit trips, and inaccurately measures vehicle trips.
"Transportation for America commends Senator Gillibrand and Representative Bass for this innovative legislation to measure and judge performance by what really matters in transportation: access by all modes of travel."