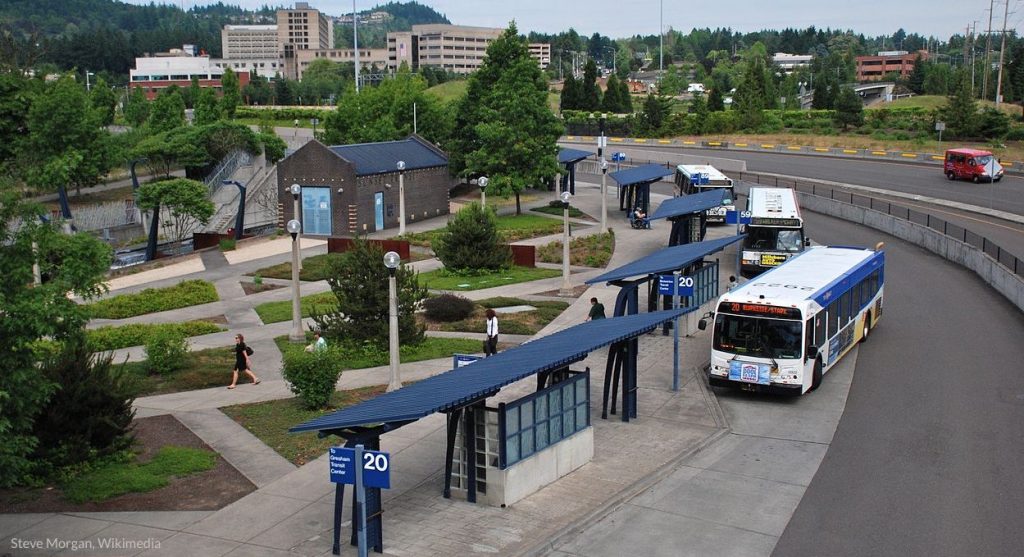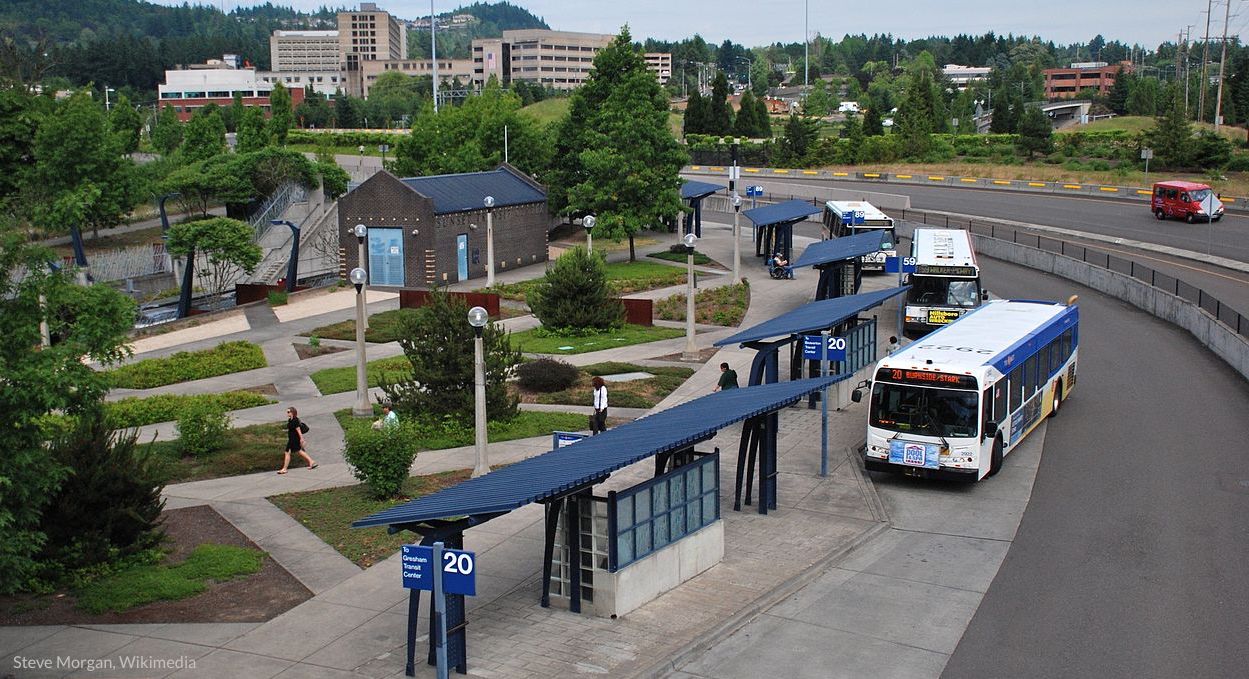 Having thousands of jobs within a region doesn't do much good if residents can't use their local or regional transportation network to reach those jobs. A bill being reintroduced in Congress this week will provide transportation agencies with robust data to support smarter transportation planning that can better connect residents to jobs and services by all modes of travel.
The Connecting Opportunities through Mobility Metrics and Unlocking Transportation Efficiencies (COMMUTE) Act was introduced in the Senate by Senators Baldwin (D-WI) and Ernst (R-IA) and in the House by Congressman DeSaulnier (D-CA) along with Reps. Curtis (R-UT) and McAdams (D-UT). The COMMUTE Act requires the U.S. Department of Transportation (USDOT) to create a competitive pilot program to provide five states, 10 metropolitan planning organizations, (MPOs), and five rural planning organizations with data sets to calculate how many jobs and services (such as schools, medical facilities, banks, and groceries) are accessible by all modes of travel. These data sets will also be made available to local governments and researchers.
This simple concept—measuring whether transportation investments improve access to jobs and services—can be transformative. Improving access to jobs and services, not merely aiming for a high speed of travel within a corridor or minimal delay, should be the goal of our transportation system.
In Virginia, they are using this approach to prioritize projects for funding. Some of the leading experts on this issue are our colleagues at the State Smart Transportation Initiative (SSTI) in Senator Baldwin's hometown of Madison, Wisconsin. SSTI has worked closely with the Virginia Department of Transportation to develop a national model for selecting projects based on how they will improve access to jobs and services. In 2018, Utah took a similar step by passing legislation to overhaul its transportation planning system to prioritize improving access to jobs and services.
The key thing that makes these better approaches possible is more robust data—data which most communities do not have access to.
The incredibly blunt metrics that most planners or communities have used since the 1960s, like overall traffic congestion and on-time performance for transit, paint a grossly two-dimensional picture of the challenges people face while trying to reach jobs and services. They don't provide sufficient information for agencies to make accurate decisions about what to build in order to best connect people to the places they need to go. These 1960s metrics lead to singular and expensive solutions (like highway expansions), while often failing to solve the problem or even creating new ones.
Today, precise new tools allow communities to accurately calculate accessibility to employment opportunities, daily errands, public services, and much more. These tools allow states and MPOs to better understand where people are traveling and to design transportation networks to maximize the ability of people to travel. It also allows states and MPOs to optimize their transportation networks to utilize all modes of transportation and even to understand how their investments interact with land use policies.
States such as Utah, Delaware, Virginia, California, Massachusetts, and Hawaii along with the cities of Sacramento and Los Angeles are already utilizing this type of data and seeing results.
Unfortunately, states and MPOs must currently pay for access to this data while the far less useful congestion data is made readily available to them by USDOT.
This bill will start to change that, creating a pilot program to give a small group of states, metro areas and rural areas access to better data, and allowing them to choose the best possible investments and make better use of limited taxpayer dollars.
The bipartisan introduction of this bill, in both the House and Senate, with support from members of the relevant committee's is a huge step forward. We are grateful for the bipartisan leadership of Senators Baldwin and Ernst and Congressmen DeSaulnier, Curtis, and McAdams.