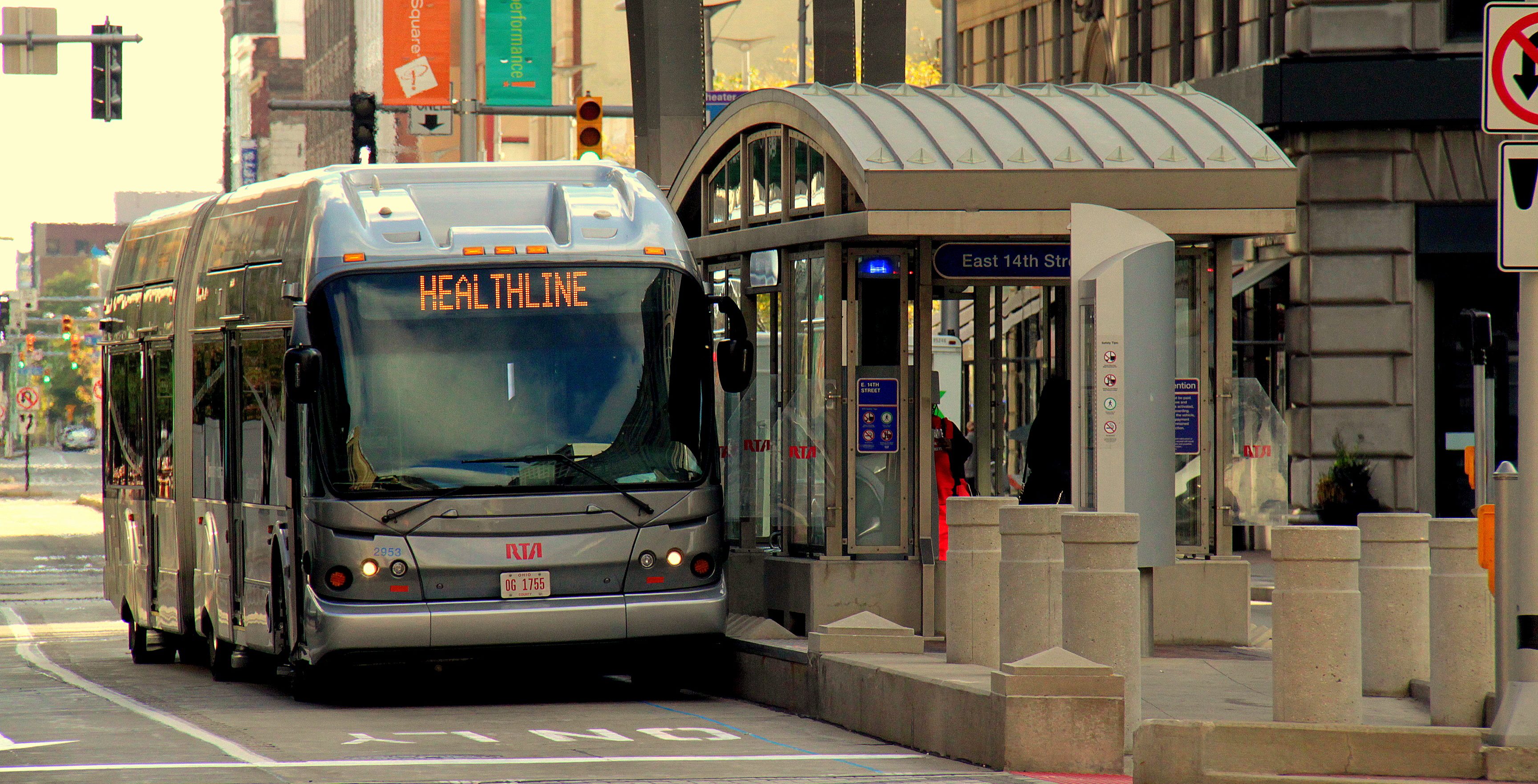 Twenty-five chambers of commerce and other organizations representing local business interests across the country have formed Chambers for Transit, a coalition facilitated by Transportation for America to fight for more federal support for transit.
The importance of robust public transit for local economies is clear. Core Values: Why American Companies are Moving Downtown showed that walkability and transit access were key to attracting businesses and talent in 2015. The Amazon HQ2 search was just the latest example: "access to mass transit" was one of the core preferences in Amazon's request for proposals. From Kansas City where the business community rallied around the downtown streetcar to Indianapolis where the business community led the effort to build out a network of bus rapid transit lines, local business groups are keenly aware of how important transit is to economic success.
"I believe transit is a powerful catalyst for inclusion, connecting people to employment, education, and daily necessities," said Mark Fisher, Chief Policy Officer of the Indy Chamber. "And it's not just helping people leave their neighborhoods for these things, but bringing new investment to the areas that desperately need it. Knowing that transit means empowerment for my neighbors across Indianapolis is a daily motivation."
However, many in Washington, DC haven't gotten the memo. The Trump administration proposed eliminating funding for transit grants in its first two budgets. This year, President Trump proposed a draconian, $1 billion cut in his budget instead. While Congress has so far rejected those requests, it remains to be seen whether legislators will give transit a more equitable split of overall federal transportation funding as they draft long-term federal transportation policy (current policy expires in September 2020).
That's why Transportation for America is bringing the voices of local business groups that are clamoring for transit investment to lawmakers on Capitol Hill. These groups understand that transit is critical to improve access to jobs, spark new development, and create the kinds of vibrant communities that can attract a talented workforce.
Congress should fully fund federal transit programs and strengthen its role supporting transit in the coming reauthorization. Chambers for Transit will bring that message to Washington.
"As Utah's population continues to grow, transit is more important than ever," said Derek Miller, President & CEO of the Salt Lake Chamber. "The availability of high quality transit in our communities directly correlates with Utah's economic success, business-friendly climate and high quality of life."
Visit the Chambers for Transit page to learn more and see which organizations are all aboard for more public transportation.