Congress is threatening to eliminate a small yet significant federal program housed within the Centers for Disease Control and Prevention (CDC) that helps local communities take concrete steps to prevent someone's zip code from being the most powerful determinant in their long-term health.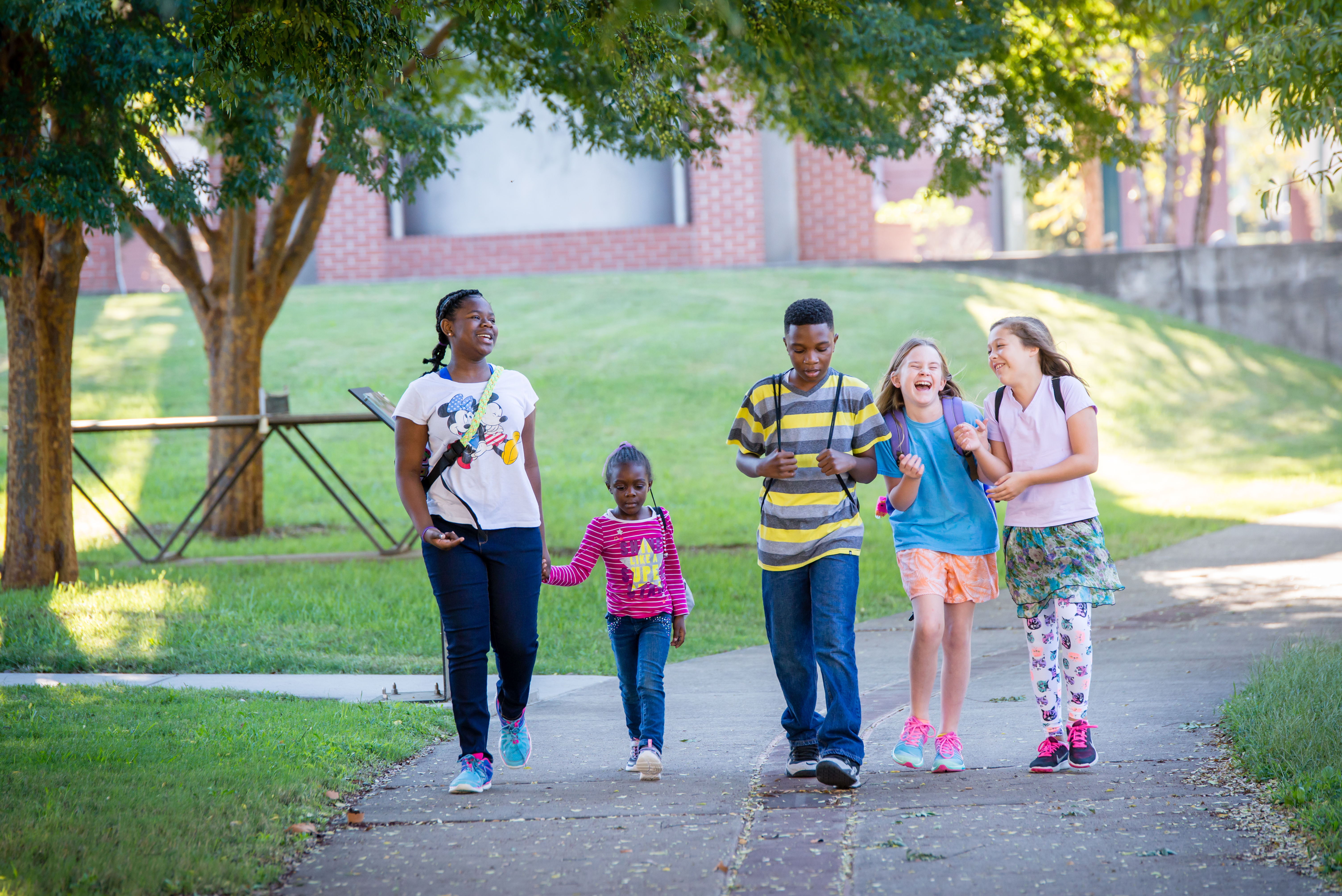 Walking, biking, and access to transit are part of a suite of healthy choices promoted by T4America and our colleagues at the National Complete Streets Coalition. People who walk or bicycle more for transportation are shown to have lower rates of heart disease, diabetes and other conditions that can complicate or shorten lives. And the demand for more opportunities to safely walk and bicycle is at an all-time high, in both heartland towns and urban centers alike.
Scores of communities are eager to find ways to improve the health of their most vulnerable residents — the people most likely to suffer from poor health outcomes — and those less likely to have access to safe streets for walking or biking. They want to know how to steer more of their transportation dollars into projects that will bring significant health benefits and reduce these disparities.
The Racial and Ethnic Approaches to Community Health program (REACH), a small program within the CDC, has helped these communities meet the demand for more active transportation projects, address the wide disparities in health from zip code to zip code, increase access to opportunities, and create a foundation of shared and sustainable prosperity.
REACH is an evidence-based program that directly tackles these health disparities and is the only community health program currently funded at the CDC.
Both the House and Senate Appropriations bills for next year (FY 2018) eliminate funding for this critical program. Please take a moment to send a message to your representatives and urge them to keep it going. 
A group of more than 200 diverse organizations — including The National Complete Streets Coalition and Transportation for America — signed a letter urging Congress to provide the program with another $50 million round of funding.
These funds are helping a plethora of communities make healthy living a reality. (We produced a series of case studies that includes some of these communities here.) It equips them to tackle the risk factors for some of the most expensive and burdensome health conditions impacting racial and ethnic groups. Without these funds communities across the country will have an even harder path to reduce disparities like these cited by the CDC:
Non-Hispanic blacks have the highest rate of obesity (44 percent), followed by Mexican Americans (39 percent).
The rate of diagnosed diabetes is 18 percent higher among Asian Americans, 66 percent higher among Hispanic/Latinos, and 77 percent higher among non-Hispanic blacks compared to non-Hispanic whites.
American Indians and Alaskan Natives are 60 percent more likely to be obese than non-Hispanic whites and have the highest prevalence of diabetes, with a rate more than double that of non-Hispanic whites
The incidence rate of cervical cancer is 41% higher among non-Hispanic black women and 44% higher among Hispanic/Latino women compared to non-Hispanic white women.
And as shown by the National Complete Streets Coalition in their last Dangerous by Design report, people of color are significantly overrepresented in pedestrian deaths.
Solving these kinds of pernicious issues doesn't happen overnight.
But the REACH program is investing directly in local community coalitions with multiple years of awards, providing the time and resources necessary to address the many root causes of racial and ethnic disparities and reverse the upward trend of chronic disease.
Help protect REACH. Congress must continue to fund REACH in FY18 at the same level of investment ($50.95 million) as was provided in FY 2017.
A few of the groups leading the effort have set up an easy page for sending a message here.
Take Action