Yesterday, Rep. Rodney Davis (R-IL) announced a new bill to give local communities across the country greater access to federal transportation funds for innovative projects via a new in-state competitive grant program.
At a press conference yesterday inside Uptown Station in Normal, Illinois, alongside the Town of Normal Mayor Chris Koos, Rep. Davis introduced the Innovation in Surface Transportation Act.
The bipartisan bill, to be introduced by Reps. Davis (R-IL) and Dina Titus (D-NV) in the House of Representatives next week, would create a new in-state competitive grant program that would allow local entities (cities, towns, etc.) to have greater access to federal transportation funds they can invest in innovative projects to help boost local economies.
The bill would create a statewide program of competitive grants for local communities, overseen by a diverse selection panel that includes the state DOT and local jurisdictions.
"The Innovation in Surface Transportation Act is a commonsense, bipartisan bill to give local entities a stronger voice when it comes to funding local projects," said Rep. Davis. "Additionally, this bill recognizes our nation's fiscal realities by giving preference to projects that strengthen the return on investment, encouraging public-private partnerships and increasing transparency so that every federal dollar spent goes a little bit further."
Transportation for America applauds Reps. Davis and Titus for their leadership in crafting this bill that would make a dramatic difference by giving towns and cities and counties more access to the transportation funds they desperately seek for important local projects.
"As a former mayor who speaks frequently with local leaders around the country, I can say with confidence that they are more than willing to compete and be held accountable for results, but they need access to resources to meet their communities' needs," said Mayor John Robert Smith, chair of Transportation for America and former Mayor of Meridian, Mississippi. "This bill would take a major step toward restoring funding for local needs that was greatly restricted in the 2012 transportation bill, MAP-21. Rep. Davis's and Rep. Titus's measure will ensure that those closest to the heart-beat of a community will be making decisions on how transportation dollars should be spent, while promoting innovation and efficiency," said Mayor Smith.
The location of yesterday's announcement was no coincidence. Normal's Uptown Station is a terrific example of what can happen when a local community can competitively access federal transportation funds to make an ambitious plan a reality. (Read our longer profile of Normal's "can-do" story here.) A competitive federal grant was the final piece in the puzzle for Normal to rebuild their downtown multimodal transportation center and rebuild the infrastructure of their city's core.
Normal Mayor Chris Koos talked about how important it is for local communities like Normal to have the ability to invest in homegrown transportation projects to signal to the private sector that they have a committed partner. "The private sector was clearly not willing to make significant investment in Uptown Normal until it was evident that the public sector was committed to making a big investment of its own," said Mayor Koos.
The more than $80 million invested by the Town of Normal into Uptown has sparked more than $140 million in private investment. That's exactly the kind of spark that we hope Rep. Davis' bill will provide to communities like Normal all across the country.
"An in-state grant program builds on the idea of competitive grants to spur innovation and allow communities of all sizes to build connections that provide better opportunities for local businesses and residents to prosper," concluded Mayor Koos.
Rep. Davis heard this message from local officials like Mayor Koos all over Illinois, and responded by crafting a bill that could help give them exactly what they need to succeed. That's the kind of leadership we need more of on Capitol Hill.
We will have much more detail on this bill in the days to come, but we want to congratulate Reps. Davis and Titus for leading the way and we hope to help them succeed in their efforts in Congress.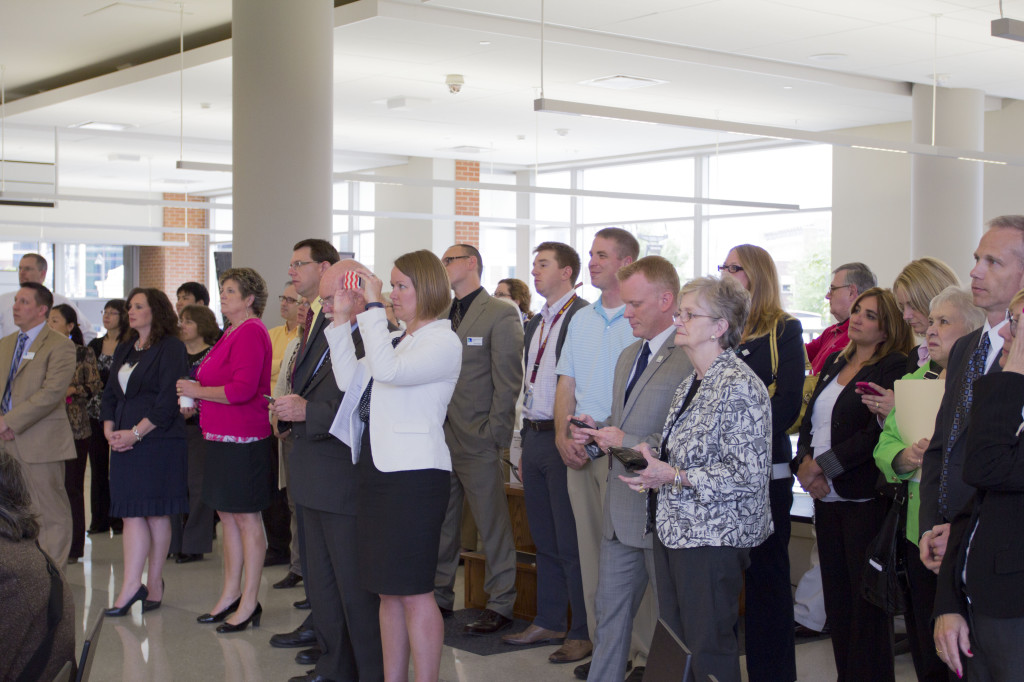 Urge your Rep and your Senators to cosponsor this bill today. Send them a message today.