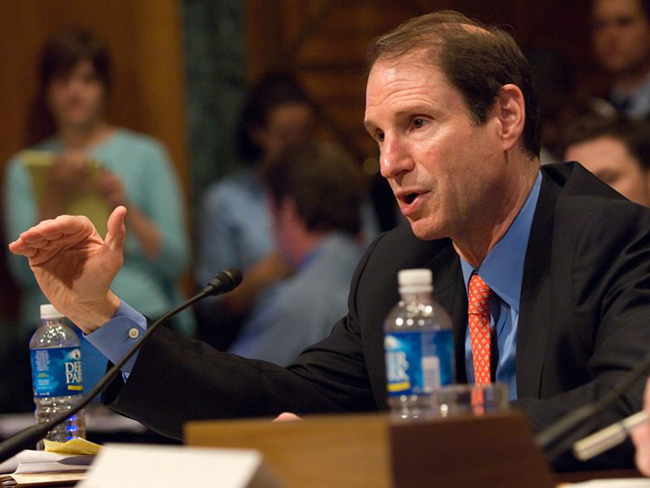 The Build America Bonds program, a popular infrastructure investment initiative in the 2009 Recovery Act, did not make it into the bipartisan tax deal struck by President Obama and Congressional Republicans late last year. But Senator Ron Wyden, an Oregon Democrat, is now attempting a rebrand and relaunch.
The original Build America Bonds program provided issuers rebates equal to 35 percent of interest costs, and issuers ultimately sold more than $180 billion in BABs since the program debuted in April 2009. The existence of BABs ensured a continuing line of credit for states and cities during a fragile financial market, allowing them to proceed with job-creating infrastructure projects despite the rough climate for borrowing. Lisa Lambert in Reuters reported:
The housing market collapse, financial crisis and recession ravaged (state and local) revenues and forced them to cut spending, hike taxes, turn to the federal government for help and borrow at higher levels to keep their budgets balanced.
Wyden said the bonds under his new program would be called TRIPs, or Transportation and Regional Infrastructure Bonds. The matching rate of 35 percent would likely be lowered, though a set amount has not yet been identified.
John Mica, the Republican chairman of the House Transportation and Infrastructure Committee, indicated support for including BABs in a new transportation bill, and the Washington Post endorsed an extension of the program last November. Republican Senator John Thune of South Dakota has been working with Wyden on the issue.
Representative Sander Levin, a Democrat of Michigan, is pushing similar legislation in the House.
Photo credit: The Oregonian