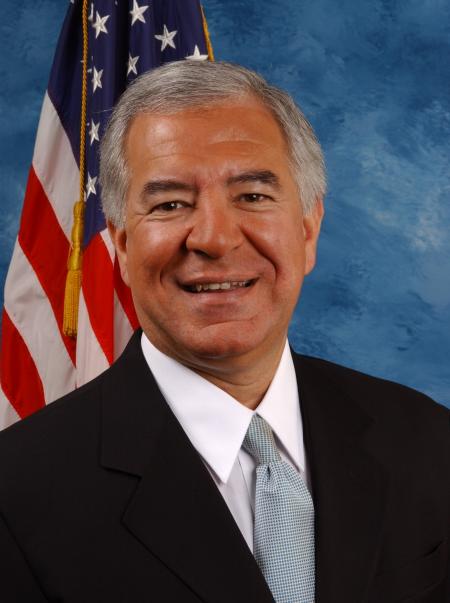 Saying we have a "great deficit in infrastructure in this country," the top Democrat on the House Transportation and Infrastructure Committee warned this week that ill-considered cuts to domestic spending would hinder the economy recovery and put important projects at risk.
Nick Rahall, who represents West Virginia's Third Congressional District in the state's southern corner, rebuked the House Republican budget during the groundbreaking for a public water service extension in Mingo County. He called the prevailing budget in the House a "meat-ax approach" and warned that "we have to be careful or we may be doing our economy and doing the recovery more harm than we can ever envision."
Rahall also put Washington's spending-reduction mood in context, saying that while some cuts are necessary, eliminating basic services today does nothing to help future generations of West Virginians or any Americans. Taylor Kuykendall of the Beckley Register-Herald quoted the Congressman as saying:
I have long been convinced, and will continue to preach, that the price of doing nothing, the price of letting our water and wastewater services deteriorate, the cost of our highways and bridges crumbling, the debt that grows as our broadband digital divide widens are not 'financial burdens' as some see them. To me, they are the very basic things the people elect their government to fix. Put simply, these are investments in our country's future.
With the fate of the fiscal year 2011 budget — and, with it, millions of cuts to crucial transportation — unresolved and the potential for a new transportation bill later this year, we hope this sort of emphasis on the infrastructure deficit rather than just the fiscal deficit will inform future discussions.
Photo courtesy of Congressman Nick Rahall.