Posts Tagged "2013 budget"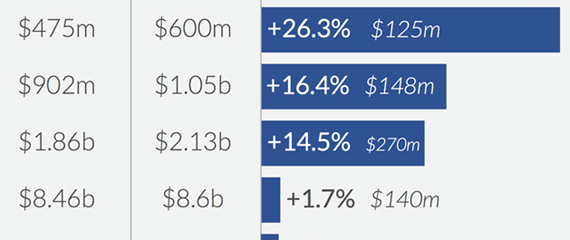 Congress passed the first full budget in three years last night after the Senate vote that will provide stable or increased funding for key programs we've been fighting for over the last few years. Take a look at this graphic which shows the good news for transportation in this 2014 budget compared to FY2013 figures post-sequestration.
Barring a successful rebellion within one party or the other, it looks like Congress may have the first bipartisan budget agreement since 2010. That is good news for the economy, and it is especially welcome where transportation infrastructure is concerned.
If your head is spinning from trying to figure out what sequestration, the "continuing resolution" for spending and the myriad proposed budgets have on transportation funding, this simple chart is for you.