10/14 Update: Comments are now closed. More than 60,000 comments on a new rule to measure greenhouse gases from transportation were submitted to USDOT during a comment period that closed on 10/13. Comments in favor outweighed those opposed by more than 3,000 to 1. If the Biden administration moves forward, this new rule could reestablish sunlight and accountability for transportation's impact on climate change. Here's what's next for the proposed measure.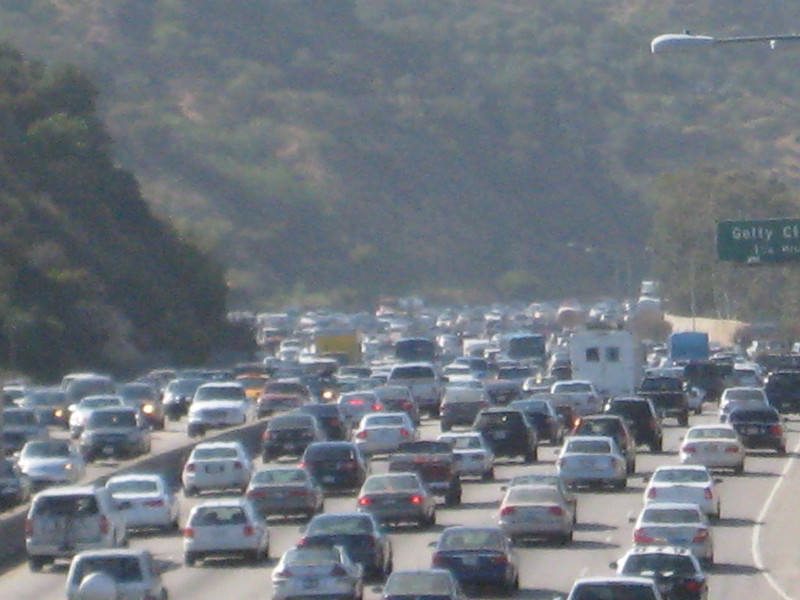 Note 10/24: The FHWA's final count of comments and submissions is 62,319, but some submissions included more than one comment, which means the actual number of comments is likely higher. A coalition of advocates determined that over 100,000 comments were submitted in favor of the rule.
States were recently granted a historic amount of federal transportation funds, which provides a great deal of flexibility in how states can use their funds. Even though transportation is the largest contributor to U.S. greenhouse gas (GHG) emissions, states currently have no requirement to track their projects' impacts on transportation climate emissions. The proposed GHG emissions measure would reestablish this requirement, previously rolled back under the Trump administration, and help states and MPOs take climate concerns into account in their spending decisions.
Black and brown communities are disproportionately impacted by climate change, and the Biden administration set a goal to advance environmental justice. Justice40 aims to deliver 40 percent of the benefits of federal climate and clean energy investments to communities of color. (For more information about Justice40, read our past blog post.) However, without any sort of tracking in place at the state level for GHG emissions, any Justice40 benefits for marginalized communities could be dwarfed by the consequences of unchecked emissions levels rising overall.
So far, the rule is experiencing a wave of support from advocates, organizations, concerned citizens, and even state DOTs.
However, once comments close, the Biden administration will have to decide what happens next.
Many states are willing and prepared to take on the urgency of the moment. We wrote last month that 24 states and the District of Columbia already have emissions tracking rules in place, some that are more aggressive than what the federal government is proposing. In addition, the FHWA can and should commit to providing tools and best practices to states and MPOs to help them meet their GHG reduction targets. The USDOT can also shed more light on state emissions by providing accessible, user-friendly data for state and regional policymakers, whose job is to ensure that state transportation decisions align with voters' priorities.
Urgency is needed. The reestablishment of this commonsense measure was one of the first actions we called on the Biden administration to take when they took office. It has been a long time coming, and we are pleased to see an end in sight. Now the administration must be careful not to delay the rule further. The federal funds granted under the 2021 infrastructure law have already started flowing into states' hands, and shovels are hitting the ground. States are currently making decisions about long-term transportation projects that could make emissions worse. To set them up for success, the administration should finalize the rule quickly and require states' GHG targets be set within 6 months of the final rule. Failure to act will only move the administration further from its goals and our country further from reducing transportation impacts on climate change.