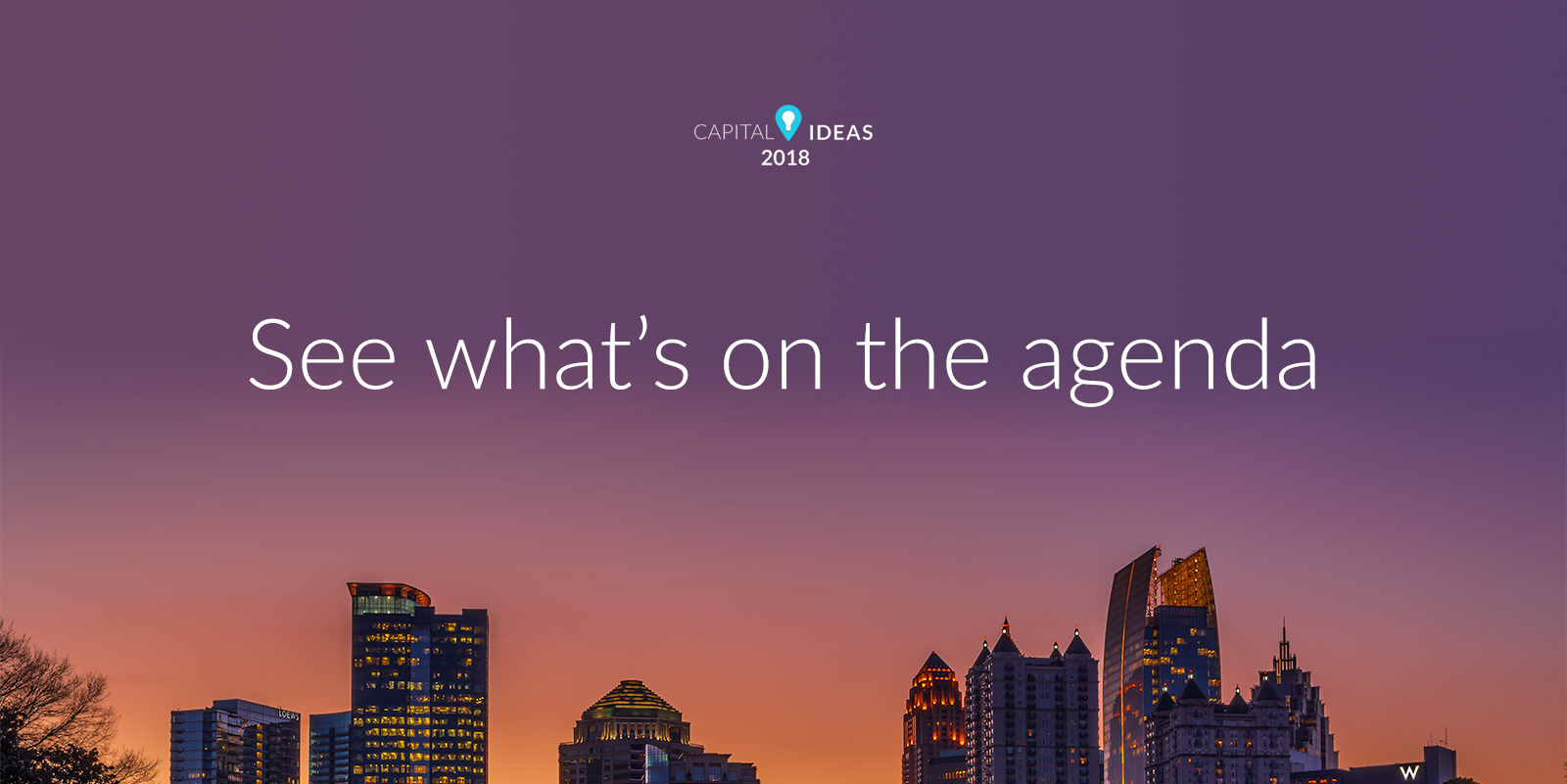 Update 10/18/2018: For the most up-to-date version of the conference agenda, please see the main conference page and click on the agenda tab.
Maybe you've heard about transportation technology — but your state already struggles to fund regular transportation projects, much less the shiny new ones.
Or maybe your state is investing in new kinds of transportation — and now is trying to figure out how to keep housing affordable nearby.
No matter where your state is in its transportation work, Capital Ideas 2018 will have inspiration and expert advice for where to go next. Here's a first look at the agenda for this year's event.
DAY ONE
Wednesday, December 5, 2018
Opening Conference Keynote
What changes should transportation agencies consider to make the most of new mobility innovations?
States' Role in New Mobility
New mobility options like ride hailing and automated vehicles are being tested in cities — but most transportation policy and spending priorities are set at the state level. What role should states play in promoting new mobility services, and how they can best support efforts to test and deploy new technologies in a way that supports vibrant communities and serves people of all incomes?
Cities that are doing it: Automated vehicle pilots
As automated vehicles begin to hit the road, hear from two cities that are in various points of planning or rolling out actual pilot programs. Learn about the structure of the pilots, what their goals are at the outset, and what they've learned thus far.
Luncheon keynote
Secure funding, build transit, revitalize your downtown. Hear from one of the nation's leading cities that made it happen.
Building a Winning Transportation Funding Initiative
Capital Ideas 2018 will take place in Atlanta, Georgia, where state leaders have gone all-in on transit funding. Hear from regional representatives, transit agency staff, and the business community about how the region raised over $2 billion for transit expansion in the region and how they continue to build on that success.
Roundtables: Small groups, big questions
A chance for attendees to discuss in more detail topics like messaging for transportation funding efforts, measuring the impact of transportation investments, best practices in accommodating nonmotorized transportation, and more.
DAY TWO
Thursday, December 6, 2018
Equitable Transit-Oriented Development
Transit projects can spur explosive growth and development in the neighborhoods along the line. How can leaders do this work in ways that preserve affordability? See a variety of examples of cities that have preserved affordability in transit-oriented development.
Measuring Access to Jobs and Necessities
Here at T4A we often say "We measure what we treasure." This exciting panel will introduce a way to measure the number of jobs and daily necessities that people can reach using a transportation system by car, transit, biking, or walking. Each of the panelists have taken steps to incorporate this new measure into their planning and funding processes.
Luncheon keynote
Learn about the only privately owned, operated, and maintained passenger rail system in the United States and how it could be replicated elsewhere.
Cities that have done it: Site tours of Atlanta
Conference attendees will go into Atlanta to see successful transportation projects, including the Atlanta Beltline, a transit-oriented development site, and a new mobility pilot.
—
Register today for Capital Ideas 2018 to join all of these conversations plus receptions, networking opportunities, additional walking tours, and opportunities to meet with some of the nation's leaders on transportation state policy.
We want to hear your questions and ideas about the future of transportation in your state. I look forward to seeing you there.
P.S. — Already registered for the conference? Be sure to also book your room at the Marriott Marquis Atlanta, to stay right there at the conference hotel.
HOST COMMITTEE

CONFERENCE SPONSORS