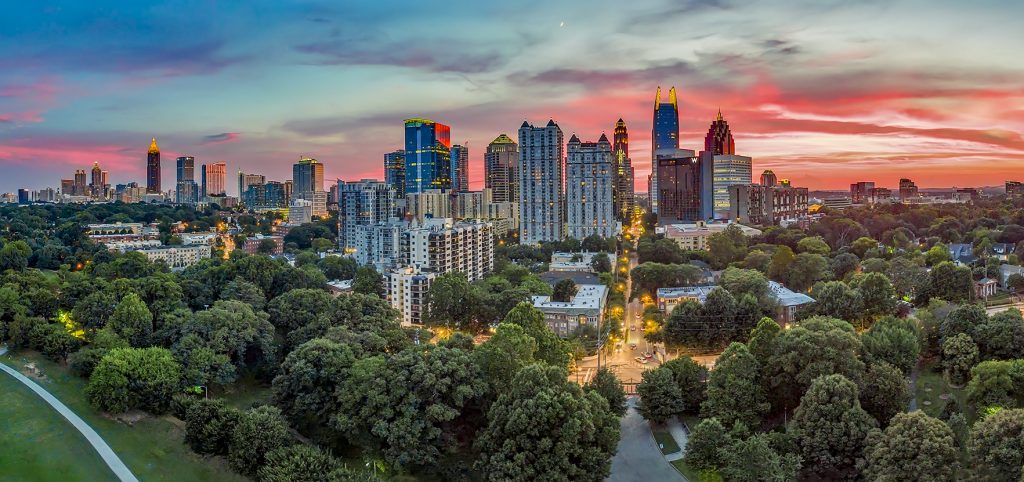 View of downtown Atlanta from Ansley Park. (Image: Richard Cawood, Flickr)
This week, we're announcing the chair of our host committee for Capital Ideas 2018: the Metro Atlanta Chamber. Here is a note from Dave Williams, Vice President of Infrastructure & Government Affairs at the Metro Atlanta Chamber.
Register for Capital Ideas  Become a Capital Ideas sponsor
I'm thrilled to announce that the Metro Atlanta Chamber will be chairing the host committee for Capital Ideas 2018 with Transportation for America on December 5-6! We can't wait to welcome leaders from all over the country to experience Atlanta firsthand. As with the two previous Capital Ideas conferences, you can expect an impressive and wide-ranging lineup of speakers and workshops. You'll come away highly-motivated and better equipped in influence state-level transportation planning, delivery, and funding. I still remember the amazing time I had in Sacramento in 2016, both at conference sessions and experiencing the city.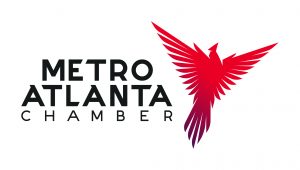 Atlanta is the perfect city to host the 2018 conference, as we're making extraordinary progress on transit, place-making, and economic development.
Now, it's true; Atlanta is known for its car culture and urban sprawl, like Los Angeles or Houston. But our development patterns have changed profoundly in the last decade, and for the better. Today, Atlanta is at the forefront of building a walkable, bikeable, transit-accessible city; it's bursting with potential that's just waiting to be tapped.
We're expanding our public transit system (MARTA), building denser/more walkable communities, revitalizing neighborhoods with infill development, and have passed major legislation advancing transit funding and governance. We're building the type of city that attracts and retains young talent (and the companies that want to employ them), that enables people to start and raise a family in a community they love, and that allows older Americans to age in place close to their family and friends.
The Atlanta BeltLine exemplifies this transition and is among the most significant development projects in the U.S. today. It's a 22-mile network of old rail lines encircling the city that are being re-developed into a multi-use transportation corridor. When completed in 2030, it will include 33 miles of multi-use trails, 22 miles of light rail, 2,000 acres of green space, and connect 45 neighborhoods. You definitely don't want to leave Atlanta without experiencing the BeltLine firsthand. Ponce City Market, Krog Street Market, and numerous amazing restaurants and bars are located along the BeltLine and promise a good time.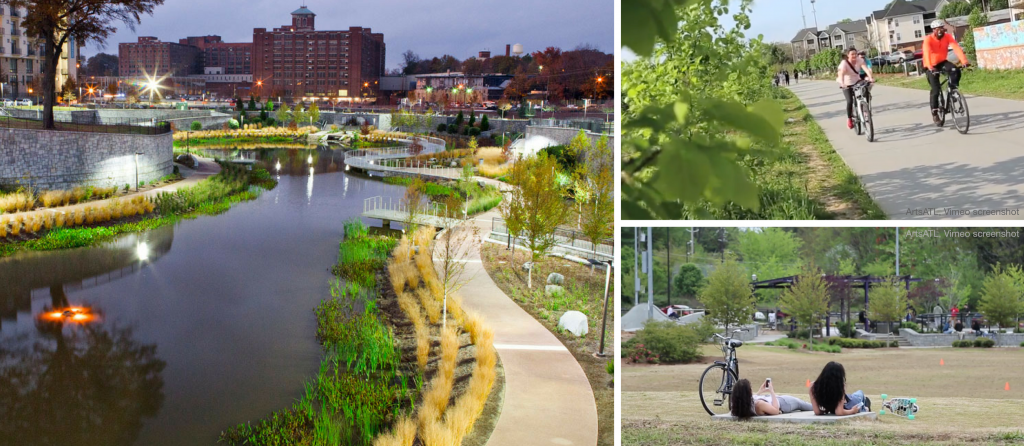 MARTA, the safest U.S. heavy passenger rail system by some measures, is also booming. You'll be able to take MARTA from the airport to the conference hotel and use it to reach many other notable destinations around the city. Nearly all of metro Atlanta's recent major economic development wins have been located along MARTA's heavy rail lines, including State Farm, Mercedes-Benz, NCR, Pulte Homes, Kaiser-Permanente, and many others. And MARTA could soon serve even more people and places around the region; I'm hopeful and confident that Gwinnett and Cobb Counties will become part of the MARTA system in the next few years, expanding MARTA's footprint by nearly 2 million more residents.
In 2016, Atlanta area voters overwhelmingly approved two taxes for expansions and improvement to MARTA, an expansion of the bike share system, and Complete Streets projects, as well as other pedestrian improvements. Earlier this year, the state approved legislation paving the way for even more transit by allowing 13 counties to raise transit funds through sales taxes. And just last month, Governor Nathan Deal and state officials announced $100 million in funding to help facilitate a new bus rapid transit line along GA-400, one of our most congested highways.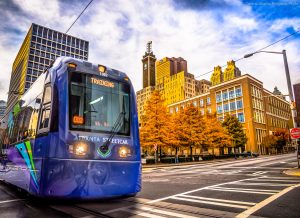 The Metro Atlanta Chamber, along with many partners, has been working continuously to advance transportation and transit since we hosted the 1996 Olympic Games. Transit has played a huge role in helping Atlanta secure several major sports events, including the 2018 College Football Championship, 2018 MLS All-Star Game, Super Bowl LIII (2019), 2020 NCAA Final Four, and are among the sites to host games at the 2026 World Cup. Be sure to check out the College Football Hall of Fame, which is within walking distance of the hotel for the conference, or you can catch a ride on the Atlanta Streetcar.
When it comes to transportation, Atlanta is changing, and change doesn't always happen smoothly. We've experienced great successes, learned from our failures, and are happy to share our stories at Capital Ideas 2018. We hope you'll join us this December and take advantage of all that Atlanta has to offer. Because we're not just a host; Atlanta is a destination.
---
Atlanta truly is at the forefront of reimagining its transportation system for the 21st century and dealing with the challenges of today. That's one of the reasons we chose it as the location for Capital Ideas 2018. There is a lot of disruption and uncertainty in the transportation world right now from changing lifestyle preferences, to new forms of mobility, to the current unpredictability of the federal government's status as a funding partner for transportation. The spotlight again turns to states and localities when it comes to policy and funding for transportation.
Reserve your spot at Capital Ideas now before early bird rates expire!