Last week, we traveled to Indiana to bring Republican Rep. Jackie Walorski together with one of the 60 companies in her working-class district who build components for public transportation systems across the country, demonstrating how the public dollars devoted to transit support thousands of manufacturing jobs in communities all across the country.
At Transportation for America, we talk a lot about the nexus between federal investments in transit and economic prosperity. We do it because whenever federal transit dollars are leveraged with state and local funding to buy new buses, railcars or any component used by a public transit system, economies everywhere benefit, including in smaller towns and rural areas. And that means more jobs, more local tax revenue and more opportunity for communities—even those that may be the least served by public transit.
Last week, we brought Kiel North America together with their Congresswoman, U.S. Representative Jackie Walorski, to talk about the seats they produce in Elkhart, IN for interstate coaches, rail systems like BART in the Bay Area, and their growing business line for commuter buses that operate in larger metropolitan areas across the country.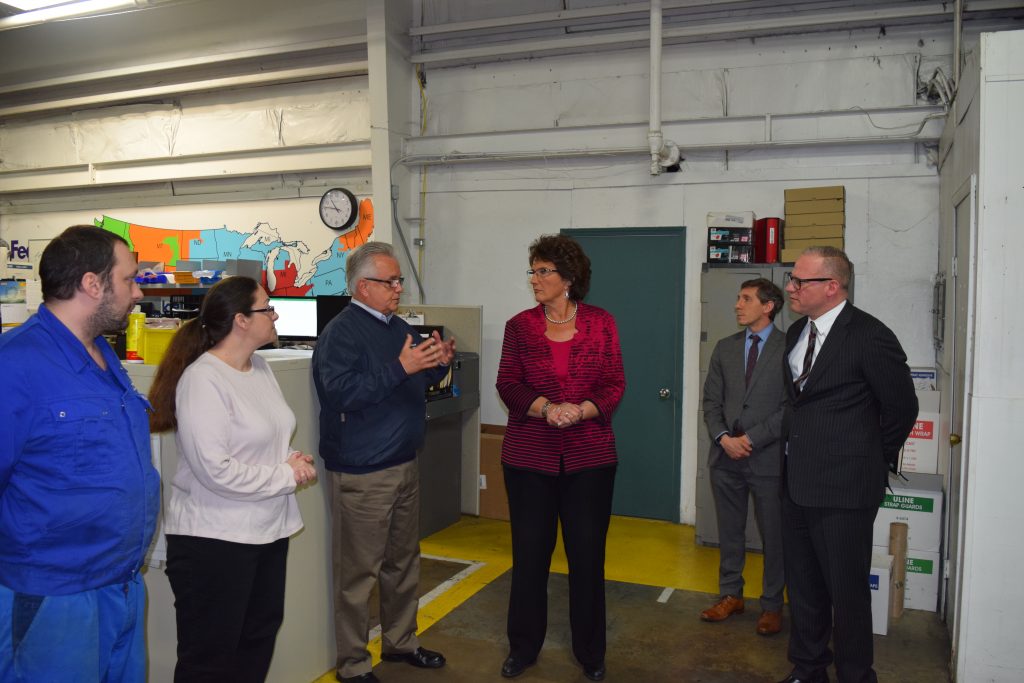 Business is good in the ten counties that make up Indiana's 2nd congressional district. Today, according to the Wall Street Journal, Elkhart city and the surrounding communities are experiencing labor shortages, rising home values and increased wages.
The local economy in Elkhart is dominated by RV (recreational vehicles) manufacturing, but Indiana's 2nd district is also home to the highest concentration in the country of transit manufacturers and suppliers—at least 60—who produce everything from tracks, to seats, windows, communications equipment, wheels and everything else in between.
When large transit properties, like BART and others, are ready to buy, chances are good that Northwest Indiana is on the shopping list.
Nationwide, there are more than 2,700 transit manufacturers and suppliers, located in 49 states, employing more than 15,000 people. Last fall, Transportation for America examined the recent capital expenditures of four transit properties in San Francisco, Chicago, Denver and Portland and found that the capital outlays from just these four transit properties alone benefited communities in 21 states—communities like Elkhart.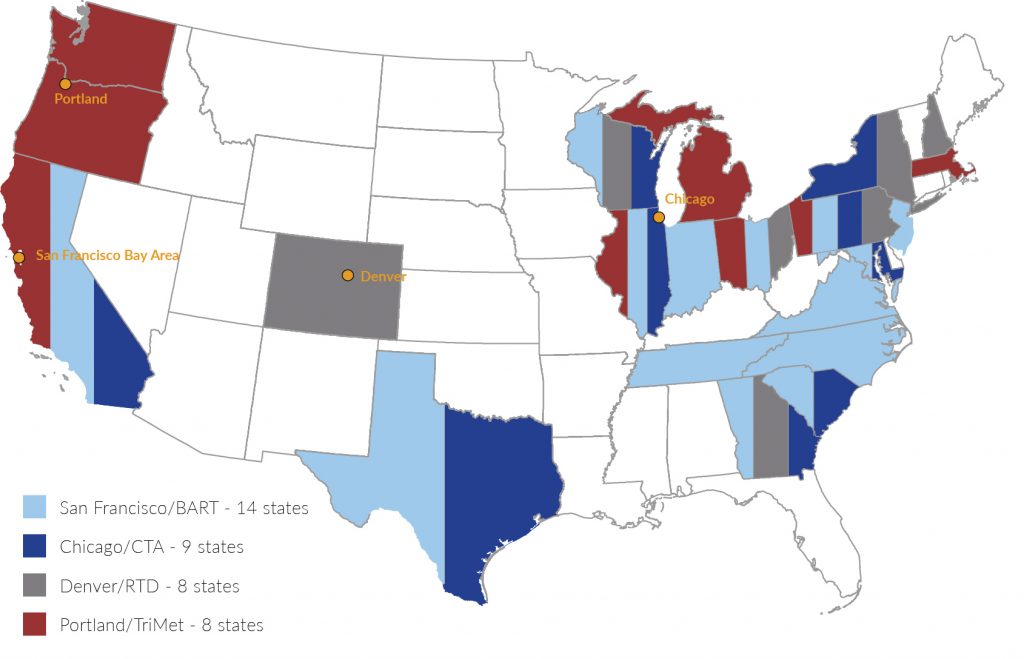 Continuing to make regular, predictable federal investments in transit will buttress local economies all across the country. The pipeline of transit projects in various stages of development awaiting federal grants for construction includes approximately 50 projects in 19 states. This pipeline means reliable business for the transit supply chain and allows companies to open specialized manufacturing facilities, keep workers employed, and have some measure of confidence that their business has the potential for more work in the future.
Kiel has about two-dozen employees today, but they believe they can triple the size of their workforce, given the opportunities already present in public transit marketplace. The pipeline of transit projects is a big deal to their future—the same pipeline that the Trump administration wants to pause indefinitely and eventually cancel entirely.
Thankfully, Congresswoman Walorski has become a champion for federally funded public transit investments. She led efforts in the House to fully fund the sole source of federal support for communities of any size that are expanding or improving public transportation service—new stations, new lines or improved capacity for rail or even bus rapid transit projects.
Her work, and that of her like-minded colleagues is finally paying off. Last month, Congress adopted and the president signed, the federal government's FY18 spending plan that included $13.5 billion for public transit investments, including $2.6 billion for the transit Capital Investment Grant (CIG) program and $1.5 billion for the TIGER program, both important sources of funding for transit agencies that spend money in places like Elkhart.
All of this is very good news indeed, but the future is far from certain.
Last year, the Trump administration sought to severely reduce and phase out the transit capital program and to eliminate the TIGER program completely. The president's FY19 budget recommendation seeks the same again. And there's even a movement afoot by the president and some leadership in the House to potentially rescind portions of that budget deal, which could put transit funding back under the guillotine.
Without continued federal support, transit projects underway could stall, new or planned projects would be postponed or canceled, and transit agencies would scale back or cancel orders of new railcars or buses. The factories and suppliers—like Kiel—that produce or manufacture components for transit systems would have to downsize or shutter without a steady pipeline of projects.
Congress does not have to accept that future for Elkhart or any other community. We urge Congress to follow the lead of their colleague Rep. Walorski and others like her, by continuing to invest in the transit capital and TIGER programs. Maintain and expand funding for public transit investment so the Elkharts of America and thrive and grow.