Public dollars devoted to making capital improvements to public transportation systems support thousands of manufacturing jobs, in communities small and large, in nearly every state across the country.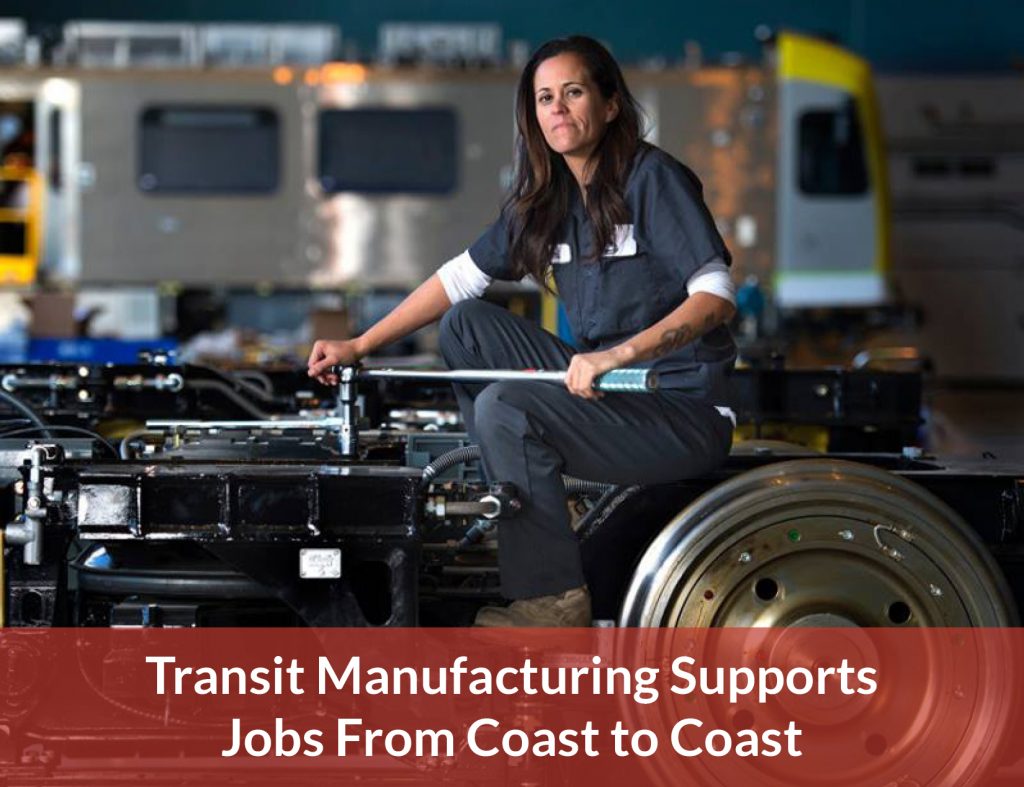 This new short paper from T4America examines the supply chain for public transportation, and illustrates how proposed cuts to federal transit funding threaten thousands of manufacturing jobs at more than 2,700 suppliers from coast to coast.
The supply chain for public transportation is as deep as it is wide, touching every corner of the country and employing thousands of Americans who produce everything from tracks, to seats, windows, communications equipment, wheels and everything else in between. As just a snapshot, recent capital improvements made in just four transit systems — San Francisco, Denver, Chicago, and Portland — supported jobs in 21 states.
Heavy cuts to federal transit spending, as proposed by Congress, would have a devastating effect on these local businesses and the tens of thousands of jobs they support. Without continued federal support, transit projects underway could stall, new or planned projects would be postponed or canceled, and transit agencies would scale back or cancel orders of new railcars or buses. The factories and suppliers that produce or manufacture components for transit systems would have to downsize or shutter without a steady pipeline of projects.
To preserve these jobs and support main streets from coast to coast, Congress and the administration should support and fund the Transit Capital Investment Grants (CIG) Program at or above FAST Act levels of $2.3 billion.
View the full report here, which includes a handful of maps and graphics, and rankings of the top ten states and congressional districts by the number of transit manufacturers located within their borders.