On the morning after the presidential election, thanks in part to the support of the McKnight Foundation, representatives from 17 cities gathered in Minneapolis for two days to kickstart our yearlong collaborative focused on proactively shaping cities through transportation and technology.
In the wake of an election that focused a lot on what divides us, it was inspiring to be with such an amazing collection of leaders from 17 cities, large and small, and watch them begin to develop connections and sow the seeds of collaboration during the inaugural meeting of T4America's Smart Cities Collaborative, which has been supported by Sidewalk Labs.
We had three main goals for the meeting: help participants build relationships with others from their peer cities and get to know one another, establish the core problem or problems that they're trying to solve, and then start developing an action plan for a specific pilot project.
For two days, we heard lively discussions as the participants described their inspiring views on what kind of cities they want be in the future, exactly what they want to accomplish during the Collaborative, and how technology can help them achieve their goals.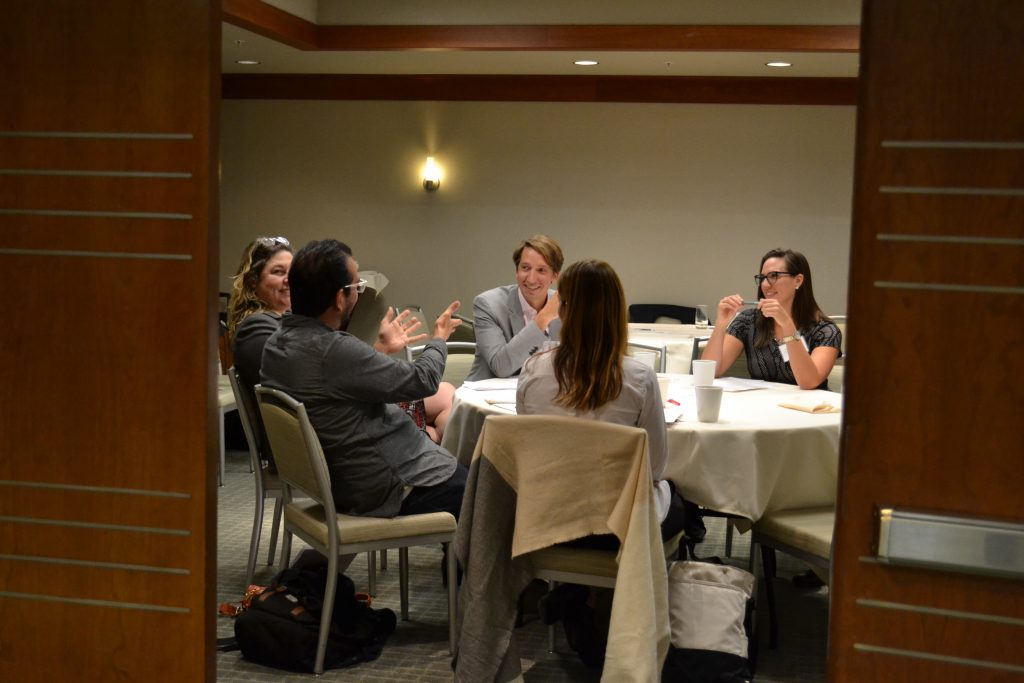 Most encouragingly, a palatable "me-too" vibe saturated both days as people started talking and realizing that other cities — whether much smaller, larger or far away — are dealing with many of the same issues.
"It really helps to talk to peers with similar issues who understand the concept of shared mobility," one of the participants told us afterward.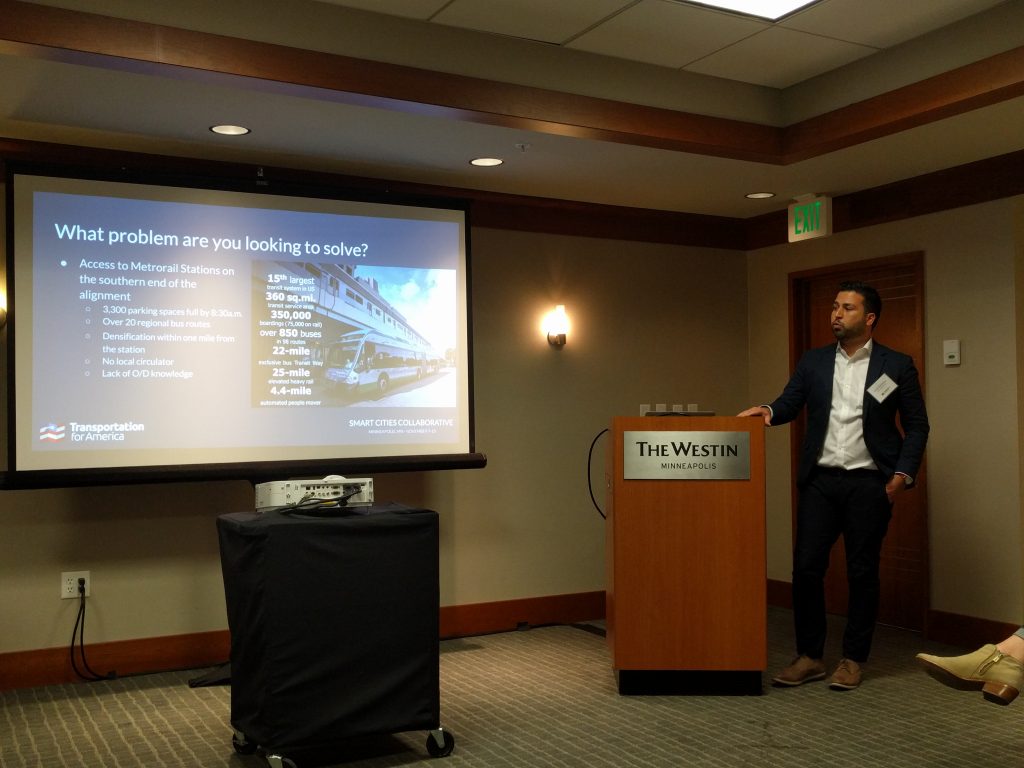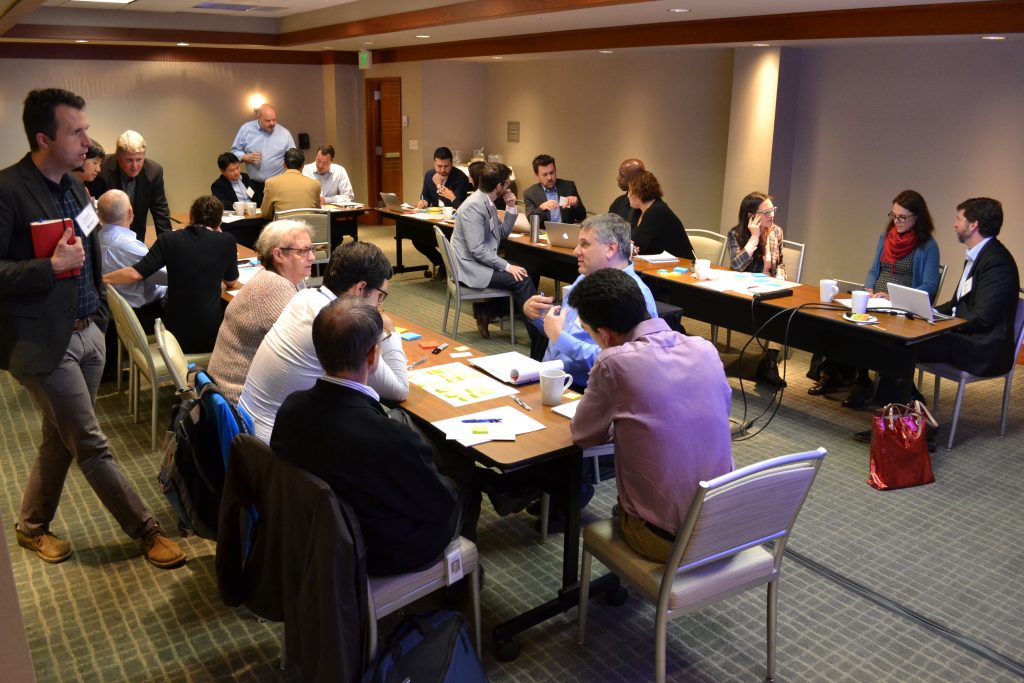 And instead of getting down into the weeds with questions like, "Which payment vendor should I use, or how do I build this smartphone app?" we tried to back up to a bigger picture view, starting with questions such as, "What transportation challenges are your city struggling with? What outcomes would you like to see in 10 years? How can we ensure that new transportation models and digital tools are inclusive of everyone?"
That's not about technology, that's about vision.
After all, a smart city isn't the one with the most technology. A truly smart city is one that understands how they can utilize technology to help them get where they want to go.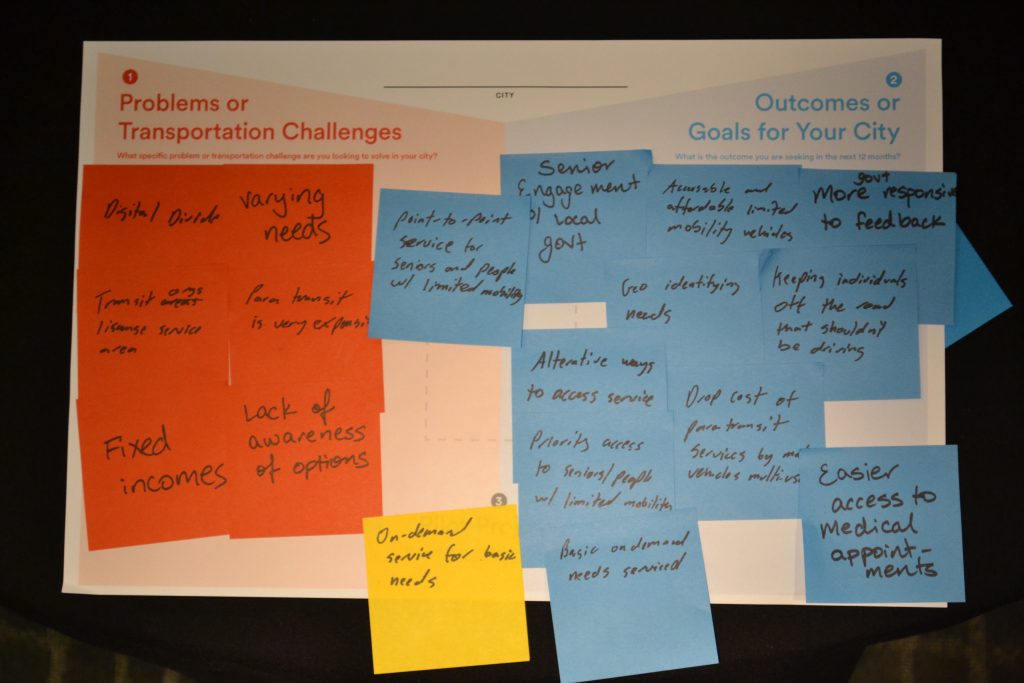 But the collaborative isn't only about goal-setting or big-picture concepts — it's also about real-world projects. Over the course of two days, each city was responsible for the initial development of an action plan for a specific pilot project. The participants worked together in small groups organized around topics like shared mobility, automated vehicles and others to identify what political and policy considerations, financial hurdles, project metrics, and community engagement strategies they'll need to consider along with what technical assistance needs they have.
"I feel like we walked away with an actionable 12-month plan," another participant told us.
These cities are eager to ensure that this monumental shift in transportation doesn't shape their cities without their input and produce a new generation of transportation haves and have-nots. And with so many new questions looming over federal transportation policy, working together to solve these challenges will be crucial.
We had a tremendous two days with these cities and are eager to see what comes next.
Want to know more about smart cities and why all of this matters? Read this post for more background: