This group we visited with last week in Montana, Opportunity Link, received a welcome shot in the arm, announced just this morning: they received a $1.5 million grant from the Department of Housing and Urban Development as part of the 2011 Sustainable Communities regional planning grant program. 468 applications requesting more than $500 million in funding were received by HUD, and only 56 communities and regions were selected for the grants.
If you ever doubt the need for public transit in rural areas, or need reaffirmation of the resilience and ingenuity of frontier America, make a trip to Havre, Montana (or second best, watch the short video below.) We had a chance to make that trip this week and, man, was it inspiring.
A group of us from T4America and the American Public Health Association traveled to Montana to meet with people working in health, transportation and local government in the state's small cities and rural areas. They are vitally interested in the federal transportation bill because in many cases it literally could determine whether these places live, thrive or die.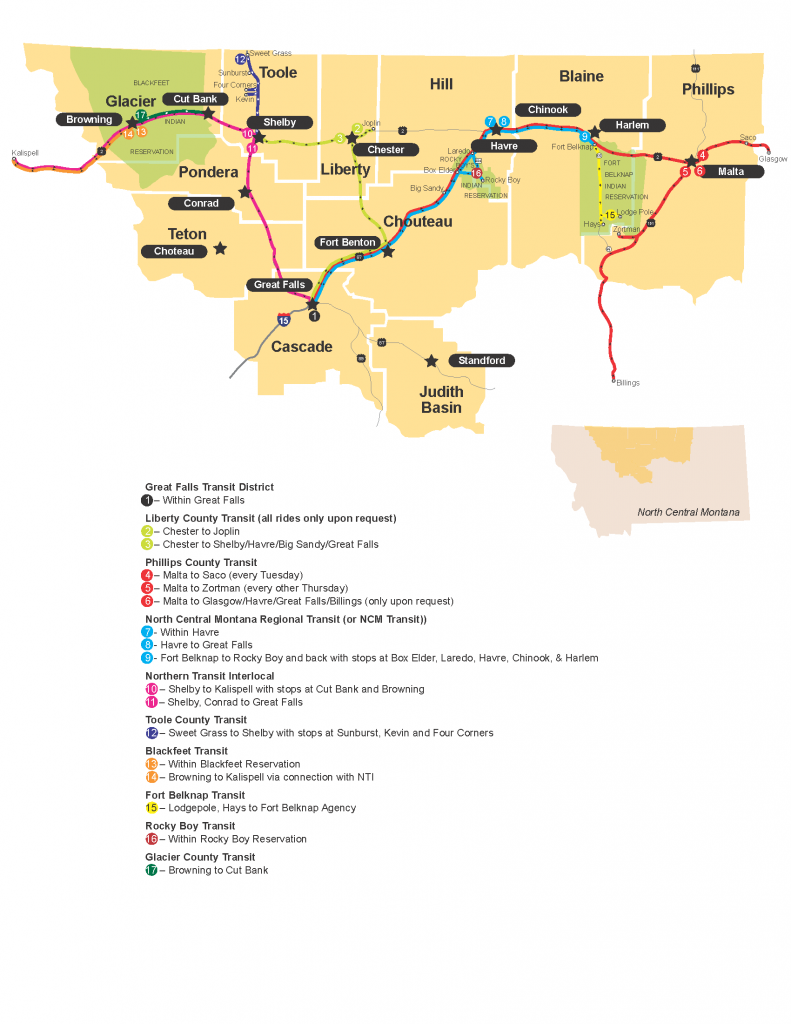 One of those places is Havre, Montana, a town of about 10,000 roughly 30 miles from the Canadian border, nestled between two Native American reservations, Fort Belknap and Rocky Boy's. There we met Barbara Stiffarm, the executive director of a scrappy organization called Opportunity Link. The aptly named group's mission is to connect people in the isolated communities of north central Montana to jobs, job training, affordable housing, medical care and other services that help residents of small towns and reservations "achieve independence, prosperity and a better way of life."
"We quickly discovered that we can't do any of that without transportation service," Stiffarm told us. Working with numerous local communities and the reservations, Opportunity Link has cobbled together federal resources, private grants and scant local funds to connect several different transportation services into an integrated network. To fill gaps in service, Opportunity Link two years ago led the creation of North Central Montana Transit.
NCMT is miraculous for a number of reasons.
First, it offers fixed-route service. Many rural transit services are "on demand" – covering the vast distances separating communities from employment, education and health care centers.
"Every day we cover an area about the size of the state Maryland," said Jim Lyons, the director of NCMT. They started the service with modest expectations for ridership, but have been blown away by the unmet demand they discovered. Rather than riders in the low hundreds per month, they are instead into the thousands; one in ten is an elderly person who simply could not get to health care, activities and other services without it.
IMG_4340 Originally uploaded by Transportation for America to Flickr.

The Dean of Montana State University-Northern shows off some of the seeds used to make the biodiesel for the NCMT buses during last week's tour in Montana. They hope to use these seeds to help refuel trains passing through Havre from Seattle to Minneapolis.
Second, they also discovered they were being eaten alive by fuel costs, and they were disturbed by the effect that burning all that fuel had on their desire to be a "green" operation.
That led to an exciting research and development project with Montana State University-Northern to grow their own biodiesel fuel. The idea is to get local wheat growers to rotate in crops of an oil-seed plant known as camelina. A recent break-through in the local research effort has raised hopes that camelina, which has the advantage of being an extremely hardy, non-food crop, can produce biodiesel that can fuel buses as well as the freight trains that use Havre as a refueling stop between Seattle and Minneapolis. More exciting still, a by-product of that process could also be a component in jet fuel.
And all because an ingenious local group set out to connect people to opportunities through rural transit!
As inspiring as it was, an eye-opening aspect of our trip was to see just how vulnerable these communities are, and how large a role the federal transportation bill plays in their operation.
The local leaders and service providers we met in Montana are mindful that changes to programs being considered in Congress could strengthen such services, and lead to greater coordination and efficiencies, or throttle them altogether. As one tangible example, the HUD Sustainable Communities program that awarded Opportunity Link the $1.5 million grant today was axed last week in the budget for 2012. They also are deeply concerned that changes to programs such as transportation enhancements, now being considered in the Senate's MAP-21 version of the bill, could leave them no way to fund the community projects that have been vital to economic development and safety.
Further changes would reduce the input that these communities have into how the state sets transportation priorities and allocates funding. The level of alarm was high, and it served to strengthen our commitment as a coalition to continue to emphasize the needs of rural and frontier America and push for measures that will help them, as the bill makes its way through the House and Senate.