Posts Tagged "trains"
As you may have heard by now, President Obama is following up his favorable mention of high speed rail in last night's State of the Union Last with a Tampa event in Tampa to announce the winners of federal grants for high speed rail service. (In case you missed our official statement about the announcement, read that here.) The President is due to make his announcement this afternoon but the list of awardees has already been released. So who were the big winners? Certainly Florida and California, who got the biggest grants, netting $1.25 and $2.3 billion respectively.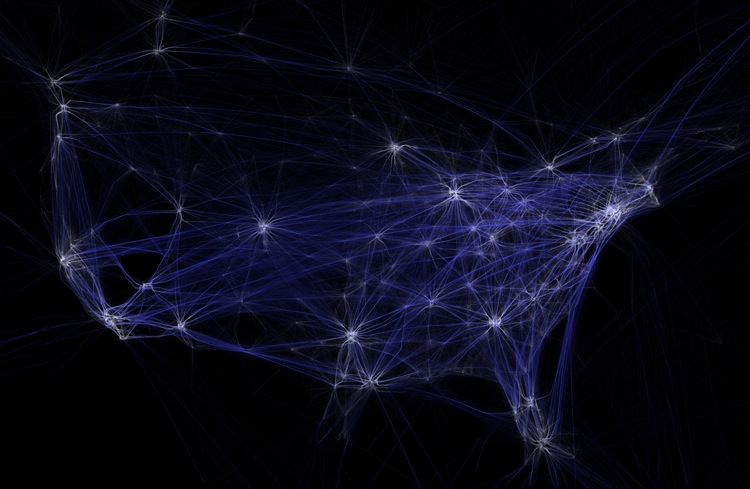 From Wired Magazine via Aaron of Streetsblog comes this amazing map and video that shows a day of air travel over North America. Using data from the Federal Aviation Administration and a service called FlightView that tracks airline travel each day, Artist Aaron Koblin created this Google map that shows 24 hours of airline travel on August 12, 2008. What does this have to do with rail travel?