Posts Tagged "Measuring Up"
Last year, The Commonwealth of Massachusetts passed a landmark bill to fund urgently needed statewide transportation investments over the coming years. But how will the state ensure that those dollars go where they're needed most and can have the greatest impact? Advocates, state officials and other stakeholders in Massachusetts are in the midst of figuring that out.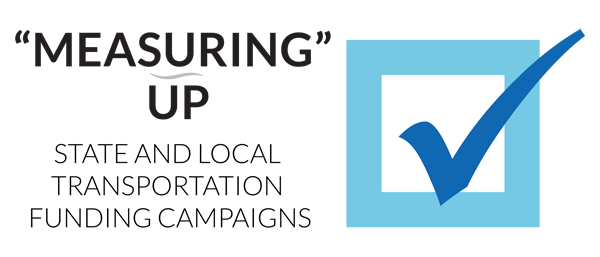 This afternoon, along with the Center for Transportation Excellence, we're hosting a half day event to examine state and local transportation funding campaigns at the ballot box and beyond. While many of you who might like to attend won't be there in the room with us, you can follow the conversation from us and hopefully many of the participants on Twitter.