The Coalition for Smarter Growth's Smart Growth Social is coming up on October 24, 2023! This year, we're partnering with them to bring you a night of networking, community, and celebration of smart growth.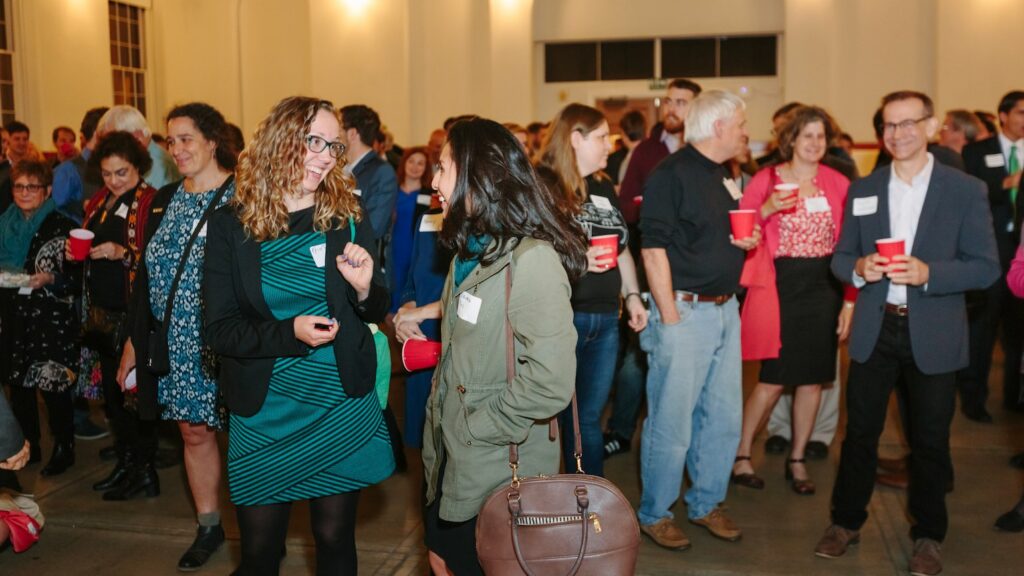 The Coalition for Smarter Growth's Smart Growth Social is back and better than ever! And, we have exciting news… Our special guest speaker this year will be David Zipper, leading thinker and commentator on transportation, technology, and cities. David is a Visiting Fellow at Harvard's Kennedy School and a contributing writer at Bloomberg CityLab, who's also been published in Vox, Slate, The Atlantic, and The Washington Post.
David will be talking about how we can save transit, offering thought-provoking ideas as we all work together for Metro funding and the walkable, transit-oriented communities that are key to a sustainable future.
Smart Growth Social
October 24, 2023, 6:30-9pm
Eastern Market, North Hall
Tickets $30 (includes wine, beer, food, fun!)
Smart Growth Social has always brought together our region's most passionate urbanists, community activists, and professionals from across public service, urban planning, and transportation sectors in the DC region. We've been lucky to hear from amazing leaders and advocates like Jeff Speck, Katie Cristol, Beth Osborne, Jeff Tumlin, Gabe Klein, and Dan Reed.
We'll have beer, wine, food, and lots of time for networking. There's so much to enjoy at Smart Growth Social! So, don't miss this opportunity to connect with friends and be inspired to action by one of the most influential people in transportation policy.
Tickets are bound to sell out quickly, so buy your tickets today!
See you on October 24th!