The Reconnecting Communities Program is a new funding opportunity passed under the 2021 infrastructure law, and there's a lot to learn about what it can accomplish. That's why we hosted a webinar on the Reconnecting Communities Program last month. Here's what you asked, and here are our answers.
Need more background before you dive in? Check out our previous post on this new program.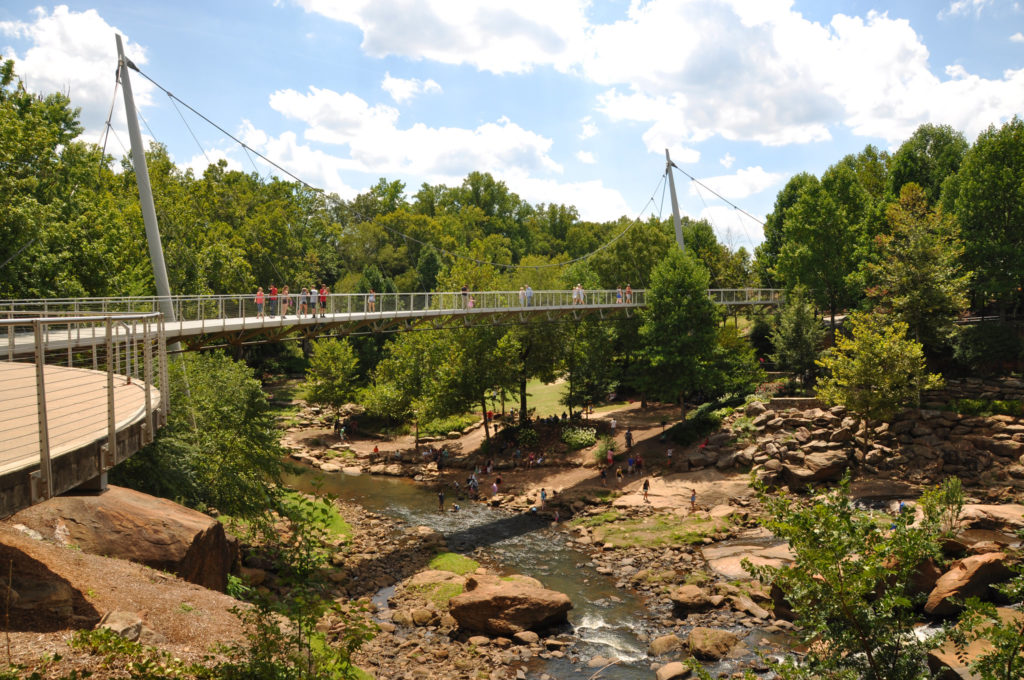 How do I get a Reconnecting Communities Program (RCP) project started? Do I have to convince my state DOT to support the project?
Cities willing to sponsor projects to remove, retrofit, mitigate, or replace an existing locally owned road can do so without state DOT support. While helpful, state cooperation is not needed to get an RCP project off the ground.
Is there a maximum grant size?
For Planning Grants, the maximum grant award is $2 million. For Capital Projects, the minimum grant award is $5 million but can be as large at $100 million. Funding may not be enough to complete larger projects so applicants who demonstrate funding capabilities outside of the RCP will receive priority funding.
Is there an opportunity for private capital investments to contribute to local matches?
RCP is a great opportunity to engage local business groups and nonprofits to contribute to local project costs and non-federal matches. Local businesses have a vested interest in reconnecting communities to shops, restaurants, and other goods and services. It is important to engage all funders, including USDOT, through the entire lifecycle of RCP projects.
Does an RCP project require an environmental impact study?
For most projects, a general environmental impact statement (EIS) is sufficient. The Notice of Funding Opportunity also suggests completing an EPA Environmental Justice Screen or similar reports to ensure equity and environmental justice concerns are given proper consideration and can be addressed.
Is the RCP the same as the Neighborhood Access and Equity Program (NAEP)?
The RCP and the Neighborhood Access and Equity Program (NAEP) are two different but complementary programs. RCP is a pilot program within the infrastructure law while the NAEP is a separate program within the Inflation Reduction Act that is permanently enshrined in US law (23 USC 177). These programs may be used to bolster one another as the NAEP can be used for a wider range of projects aimed at connected, thriving communities than the RCP. You can read more about the NAEP in our blog about the Inflation Reduction Act.
How can RCP projects address racial equity in order to avoid past mistakes?
Projects should partake in a context-sensitive approach that acknowledges past racial inequities resulting from road projects that divided and bulldozed communities of color. Local leaders can do this by following the lead of community advocates that have been pushing for better connections for decades. RCP projects should engage community stakeholders early and often throughout the process.
Have more questions?
Let us know! Reach out to benito.perez@t4america.org for more information about the Reconnecting Communities Program. Remember, the deadline to apply for the first round of funding is October 13th, 2022!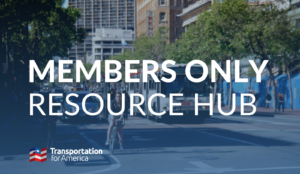 Transportation for America members have access to exclusive resources that provide further detail on this topic. To view memos and other members-only resources, visit the Member Hub located at t4america.org/members. (Search "Member Hub" in your inbox for the password, or new members can reach out to chris.rall@t4america.org for login details.) Learn more about membership at t4america.org/membership.