This week, as the coronavirus crisis worsens, the Trump administration finalized its rollback of clean car standards, a move that will undermine public health and place even more of a burden on finding ways to reduce driving to reduce emissions.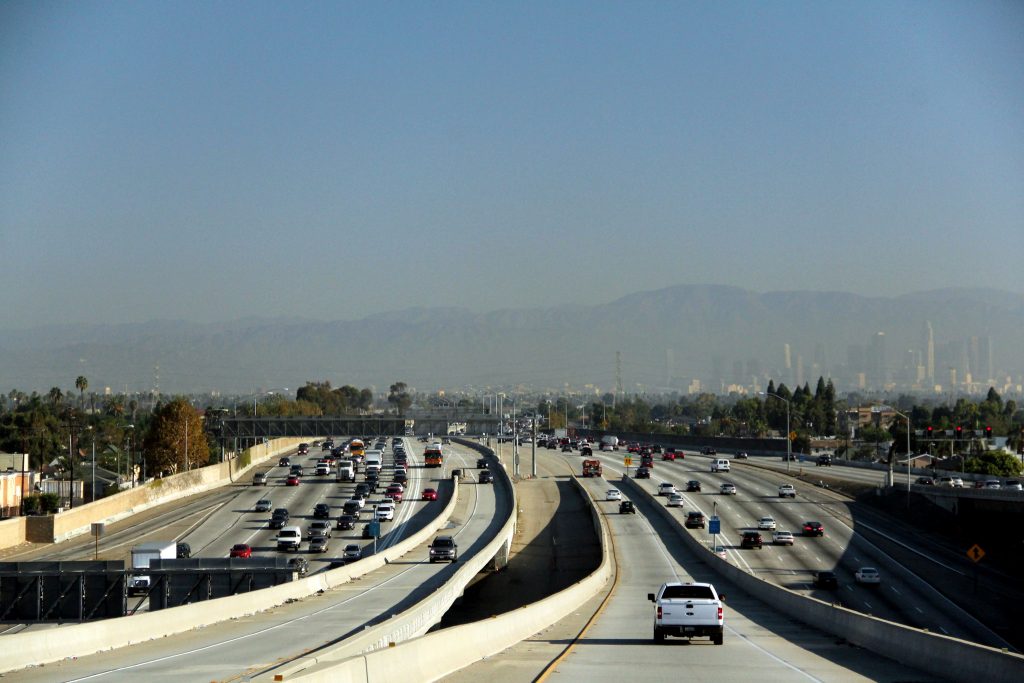 As expected, the Trump Administration released the second part of the Safer Affordable Fuel-Efficient (SAFE) Vehicles rule, which would require automakers increase fuel economy of passenger cars by 1.5 percent each year, compared to the previous more stringent 5 percent increase mandated by the Obama administration. This would allow cars on American roads to emit nearly a billion tons more carbon dioxide over the lifetime of the vehicles.
As cities and towns across the country urge people to stay home and only venture out for essential trips, air pollution and greenhouse gas emissions have dropped drastically across the country. In Los Angeles, a city notoriously choked with smog from tailpipe emissions, skies have been remarkably clear as highways have been empty, demonstrating just how much pollution comes from all those cars and endless highways in any other normal week. 
But while empty highways have been one of the most visceral signs that our economy has come to a standstill, we shouldn't need to sacrifice our lungs and health for the sake of a robust economy. 
There are ways to have both a booming economy and cleaner air and clear skies. One way is through more efficient and electric vehicles. But with the federal government reluctant to set ambitious efficiency standards for automakers, the floor dropping out on oil prices, and relatively slow sales of EVs, that's unlikely to happen anytime soon. (Ford and GM are only planning to make 320,000 electric vehicles in 2026, fewer than Tesla made last year.) The only other way is to provide meaningful transportation options that would help people reduce the distance they need to drive—or eliminate vehicle trips altogether. 
We need fuel efficient vehicles, but this crisis has also shown us the deep value of having other transportation options, especially for those who need it the most. Over 600,000 transit commuters work at hospitals, in doctor's offices, or as home health providers; 165,000 people take transit to jobs in grocery stores or pharmacies; and 150,000 workers in social services commute on transit. Transit is essential now more than ever, and it will be essential to getting our economy back up and running again.
We need more robust federal support for transit operations so buses and trains can provide frequent and reliable service. We also need a better way to fund projects that build new or expand existing transit service. Across the country, there are dozens of projects trying to get off the ground, collectively hoping for more than $23 billion in federal support. To reduce emissions and provide options other than driving, local transit agencies need a reliable federal partner. 
While the clean air across the country is welcome but also a painful reminder that we're in a crisis, it also shows us what could be possible if we found ways to reduce driving and remove even just a small share of cars off the road. But to do that, we need to give people cleaner options. This week's latest action proves once again that the administration is moving in the wrong direction.