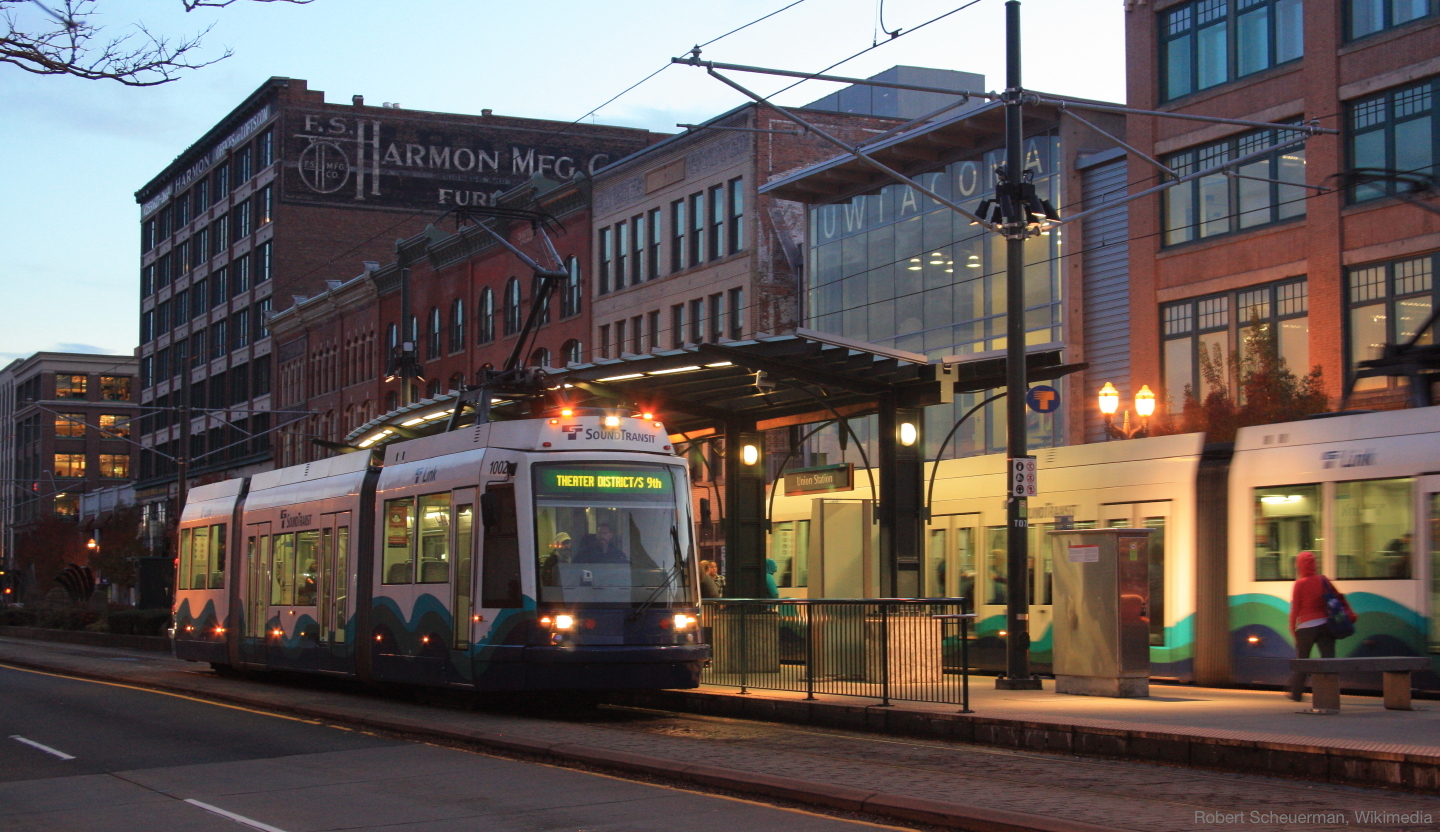 The Trump administration has repeatedly tried to eliminate a critical transit grant program and Congress has repeatedly parried those attempts. The new transportation funding bill from the U.S. House is only the latest evidence that those transit grants are here to stay.
The House of Representatives' Appropriations Committee recently released a funding bill that covers transportation funding—everything from passenger rail, to highways, to various grant programs like BUILD. One program in particular—the Capital Investment Grant (CIG) program that funds new transit and system expansions—has been a target in this administration's crusade against transit, as we catalogue in Stuck in the Station.
But despite the administration's repeated requests to eliminate or cut funding for this program, the new Democratic majority preserved funding for this program—just as the Republicans did when they controlled the House. While there are some proposed changes to the program that help illuminate some of what's happening behind the scenes, here's the bottom line:
The administration is still very actively trying to kill the program, Congress is doing as much as they can to ensure the program is executed as intended, and every indication is that this program is here to stay.
Let's talk funding
All the talk in Washington is about money, so let's just get this out of the way. Transit grants saw a small ($251 million) decrease over last year's funding, but that's only because last year's was $251 million higher than authorized. So nothing new here.
By our calculations, there are more than enough transit projects making their way through the pipeline that are eager for a slice of this funding. That said, the administration is trying to paint a different picture. By failing to sign new grant agreements, adding additional and unclear requirements, releasing less information publicly, and requesting $0 (or massive cuts) for the program, the Trump administration is trying to undermine this transit funding and discourage local transit agencies from even applying. But Congress has stepped up their oversight of the program to make sure good projects continue to apply and get the funding they deserve.
Congress beefs up oversight
In an attempt to force the U.S. Department of Transportation (USDOT) to actually award grants, sign grant agreements, and fund new transit projects, Congress added unprecedented language last year's funding bill requiring 80 percent of funding be distributed to projects by the end of 2019. Stuck in the Station tracks USDOT's progress toward this requirement.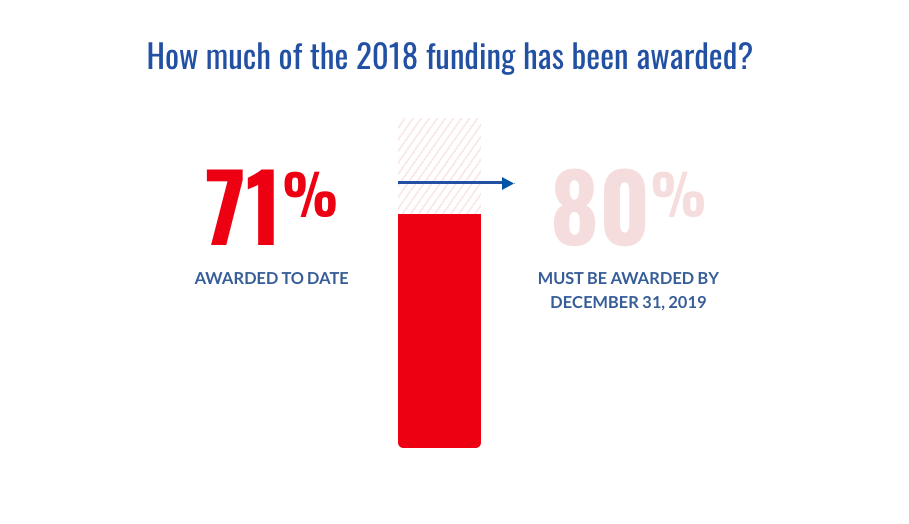 In response, to avoid signing new grant agreements, USDOT has taken the unusual step of doubling awards to projects they're already obligated to fund to try and hit that mark. And they've misled the public about their intentions to sign new grant agreements with some serious verbal gymnastics.
This year, the House has upped the ante. The same 80 percent requirement exists (USDOT will have to distribute 80 percent of this funding by the end of 2020), but any unspent funds would now be automatically awarded to projects in the pipeline, even if the administration has refused to sign a grant agreement. USDOT either needs to do its job and advance these projects or Congress will do it for them.
Federal transit grants aren't going away
As communities attempt to manage inexorable growth and change, transit investment is critical. Public transportation is and integral part of retaining a talented workforce, attracting businesses and jobs (and getting workers to those jobs), providing affordable transportation and reducing inequities in our communities, reducing greenhouse gas emissions and other dangerous pollutants, improving safety, and reducing congestion.
Undermining federal transit funding doesn't change those facts; communities are and will continue to invest in transit and the federal government should be a partner in those efforts, not an obstacle. But regardless of USDOT's actions, there is no indication that grants for new and expanded transit are going anywhere anytime soon. This House appropriations bill is just the latest example.