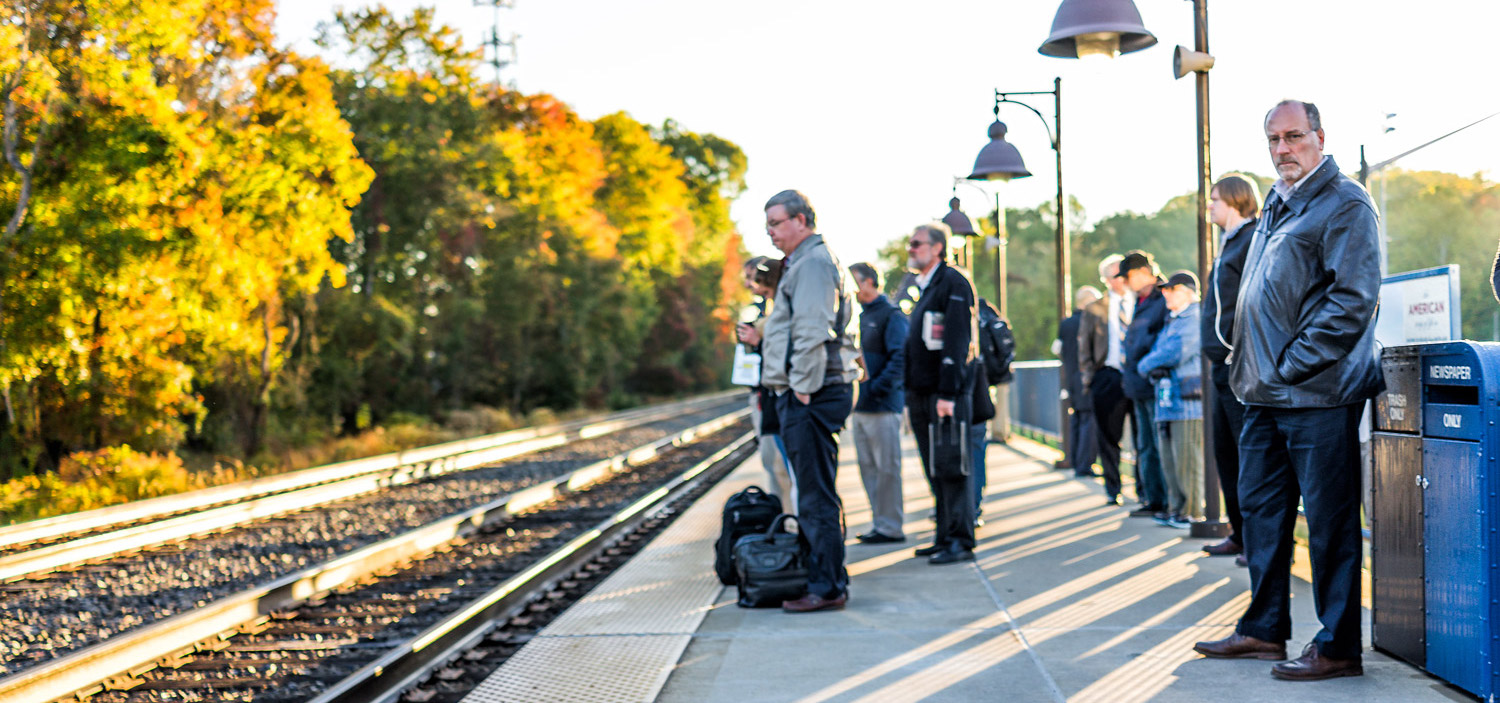 As Congress enters negotiations for the next long-term transportation bill and works to pass a new annual budget, our Stuck in the Station resource has been updated to provide a complete list of transit projects awaiting funding in 2019 and track USDOT's progress towards meeting hard and fast deadlines imposed by an impatient Congress.
Last August, we launched Stuck in the Station to catalogue the Trump administration's efforts to hamstring federal transit funding. From day one, the administration has proposed to defund the largest federal grant program for new transit projects and system expansions. Congress said "no" and gave them more than $2.3 billion dedicated to getting new projects off the ground, and the political appointees over at the U.S. Department of Transportation (USDOT) decided they just wouldn't spend any of that money. Maybe they thought no one would notice. Except we did, and we called out their foot dragging with Stuck in the Station.
That was six months ago, at which point the administration had not signed a single new full funding grant agreement in a year, despite being flush with funds appropriated by Congress. Now, after months of increasing pressure from Congress, the public, and inquisitive media outlets in scores of metro areas, USDOT has signed 10 grants, accounting for about 45 percent of their available funds.

That's progress, but it's still woefully inadequate. After updating Stuck in the Station to add additional projects in the transit pipeline that have been rated "medium" or higher and are therefore eligible for funding, there are at least 26 projects in 20 communities that are waiting for a piece of the $1.1 billion available right now. And once a new transportation appropriations bill is signed (it's among the funding bills being held up in the current government shutdown/funding standoff), USDOT will likely receive even more money to get these project rolling—perhaps another $2 billion or more.
Update: a new government spending bill signed by the president on Friday, February 15 adds another $1,491,505,856 in funding for new transportation projects. The new total is reflected in Stuck in the Station.
Every delay means that bulldozers and heavy machinery are sitting idle. Steel and other materials are getting more expensive. Potential construction workers are still waiting to hear about jobs that should have materialized yesterday. And everyday travelers counting on improved transit service are left wondering if their government will ever start doing its job.
Congress took unprecedented steps to require USDOT to act
The administration's previous actions to slow roll transit funding proved that it couldn't be trusted to execute transit grants in good faith, so Congress made a bipartisan move to add strings. In the 2018 transportation funding bill, Congress specified that USDOT must spend at least 80 percent of these transit capital funds by the end of the (calendar year) 2019. While USDOT has made progress as they advanced some projects in 2018, they still have hundreds of millions of dollars left to obligate to meet that statutory requirement.
Our updated Stuck in the Station resource now includes a countdown to the end of 2019 and a tracker showing how much USDOT still needs to award before the clock strikes zero, based on the most up-to-date information available about USDOT's progress.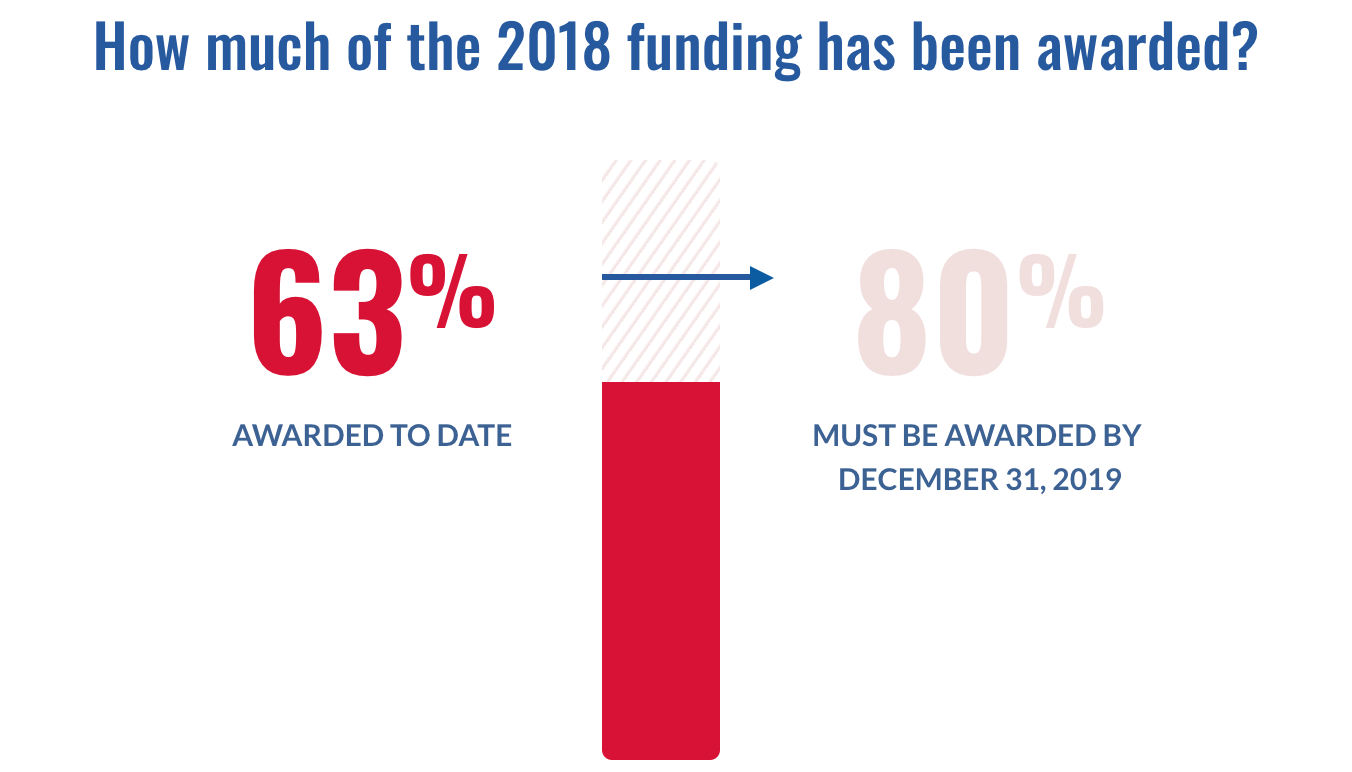 It's important to note that even if USDOT reaches their 80 percent benchmark—which is an open question—that's only a 'B-' grade. Satisfactory. Whether the administration is willing to believe it or not, transit is a critical solution for looming crises like climate change and burgeoning inequity in our communities.
Failing to use the funds at their disposal would be a dangerous abdication of responsibility by USDOT leaders to carry out the agency's mission: "ensuring a fast, safe, efficient, accessible and convenient transportation system that meets our vital national interests and enhances the quality of life of the American people, today and into the future."