The State of Florida knows that the way they've done transportation projects for the last 50 years won't be the way to do them for the 50 years ahead. That's why the Florida Department of Transportation, in partnership with the City of Gainesville, state legislators, and mobility company Transdev, are piloting one of the first autonomous vehicle shuttle projects in the country.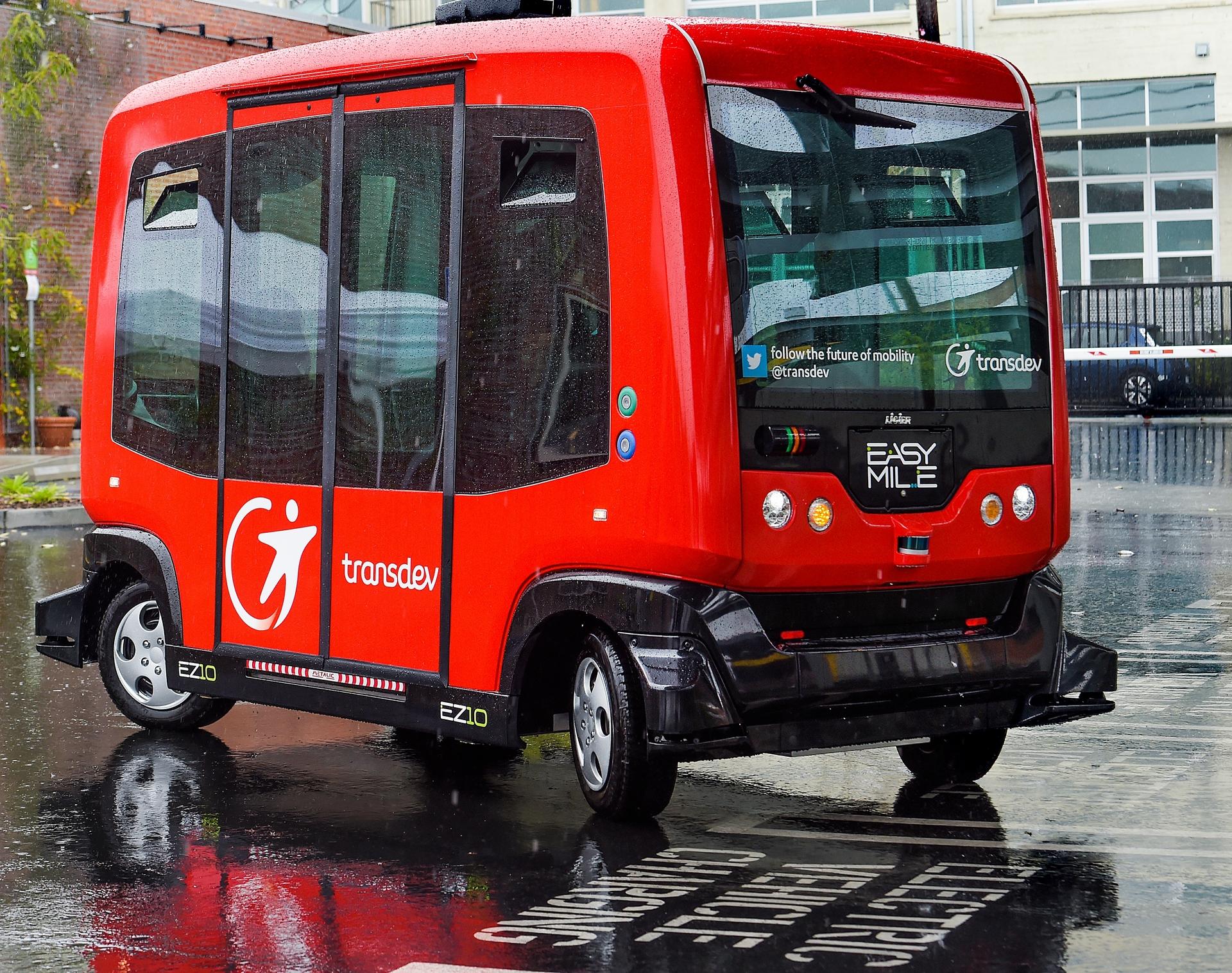 "It can't just be a research project. It needs to move people," says Dan Hoffman, Assistant City Manager for the City of Gainesville, which is the location of the pilot. "We want to understand how this technology could support an entire transportation network."
Gainesville's shuttle is currently in the testing phase. Once in operation, its route will connect the University of Florida's campus and downtown Gainesville. It would be among the first automated vehicles in the nation to provide fixed-route transit services in mixed traffic on public roads.
"Florida is putting their money where their mouth is," says Hoffman. "We want economic development. We want people to be safer on our roads. We are willing to start thinking in new ways about how to accomplish that."
Dramatic advances in transportation technology are part of what's powering Gainesville's shuttle. But the project wouldn't have been possible without making changes and innovations to state transportation policy. In 2016, the Florida Legislature passed the nation's first legislation to legalize fully autonomous vehicles on public roads without a driver behind the wheel. Several other cities in Florida have started pilot projects with driverless vehicles since then, and other states have since moved to follow Florida's lead.
To discuss how Gainesville and the State of Florida are doing this work, and what other states can learn from it, Dan Hoffman will one of our featured speakers at Capital Ideas 2018, taking place on December 5 and 6 in Atlanta, GA. Register for the conference today to hear more details about Gainesville's driverless vehicle project and ask questions about your own projects.
Why come all the way to Atlanta if you can read about the project online?
"You always pick up nuances about the work at presentations and events," Hoffman says. "People feel a little more comfortable being honest in person and that's really the biggest benefit of events like Capital Ideas. You get to connect with the people who do your type of work in other places and have conversations that are a little more wonky or specific than with anyone else. To me, that's the biggest benefit."
Get your ticket to Capital Ideas 2018 today to hear from Dan and to discuss your own community's work on autonomous vehicles and the future of new mobility. We hope to see you in Atlanta in December.
—
Promotional partners

Have questions about registration, sponsorship, or our program? Email capitalideas@t4america.org to talk with our team.