Capital Ideas is back! And Transportation for America is inviting cutting-edge proposals for conference roundtable sessions and general plenary sessions that pertain to the emerging paradigm shift characterizing our transportation landscape today: disruption and uncertainty.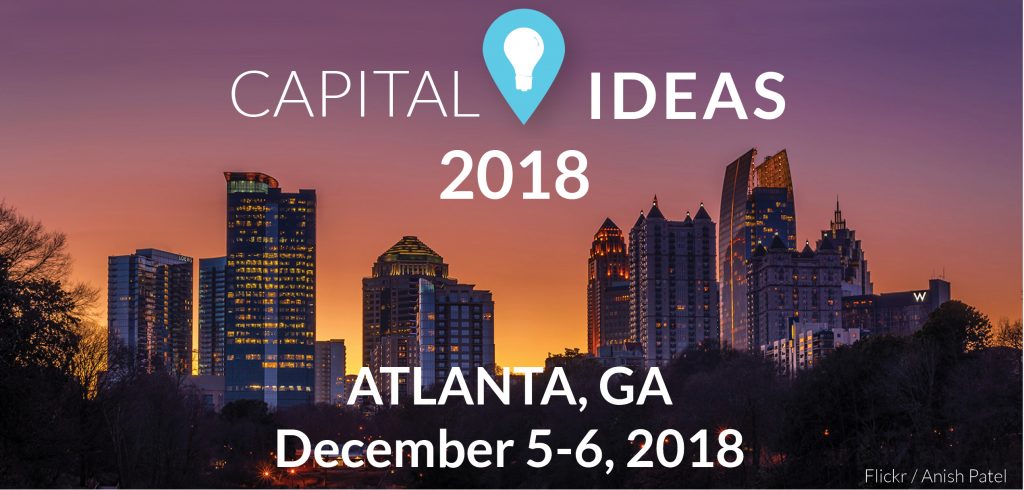 Registration is now open! Join us for the 2018 edition of Transportation for America's national conference for those interested in forward-looking state transportation policy and funding solutions. Capital Ideas 2018 will once again offer a highly interactive curriculum of model state legislation, campaign tactics, innovative policies, and peer-to-peer collaboration to help participants advance successful proposals to raise new funding for transportation and ensure those dollars are wisely spent to accomplish tangible goals and help states stay competitive in the 21st century.
In light of the Trump administration's rhetorical and policy shift away from direct federal funding for transportation investments, the spotlight again turns to states and localities when it comes to policy and funding for transportation. But against a similar backdrop of declining federal investment and the need for new state revenue, states in 2018 are facing a new paradigm of disruption and uncertainty.
We have more choices than ever before, yet people living in metro areas remain crippled by gridlock and long commutes while those in exurbs and rural communities are increasingly isolated. We continue to underinvest in our infrastructure, our public transit systems are inadequate and plagued by uncertain funding sources for maintaining or improving them. Shifts in demographics and market preferences are increasing demand for investments in walkable, transit-connected neighborhoods, and active transportation. And the proliferation of automated vehicles, ridesourcing services and other new mobility options are bringing disruption and uncertainty to the future of transportation throughout urban, suburban, and rural areas.
Transportation for America invites cutting-edge proposals for conference roundtable sessions and general plenary sessions, which seek to address the following questions:
How will states manage their role in transportation funding & policy during this time of dramatic transition and change?
What is the appropriate role of state government in a disruptive world of transportation policy?
What can states do to ensure that our transportation network is equitable, accessible, safe and affordable?
Are our investment decisions today ensuring stronger local economies, greater access to opportunity and jobs, cleaner environments, healthier populations or better mobility for everyone in the future?
With an uncertain future for federal transportation funding, how can states successfully fund transportation investments and how will they demonstrate the value of their investments?
Submit your session proposal
All plenary and session proposals are due on June 15, 2018 at 8 p.m. EDT. All proposals should be submitted with this form.
Visit the conference homepage
All conference information, including background on session proposals, sponsorship opportunities, and registration, is available at t4america.org/capital-ideas.
Stay tuned!
Registration is due to open next week. Want to be notified when registration opens? Sign up for T4America news and updates.