Over 50 local governments from nearly 20 states applied to join the second year of our Smart Cities Collaborative, a forum for collaboration and direct technical assistance to cities advancing smart mobility policies and projects.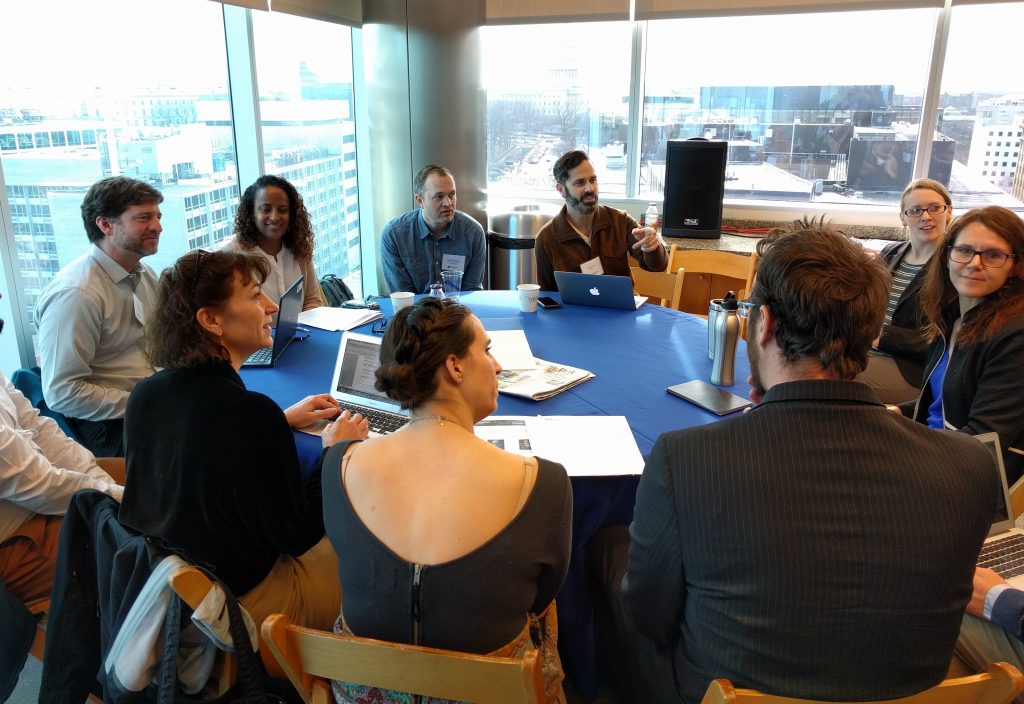 From November 2016 to the end of 2017, the Collaborative helped 16 cities take a broader look at how these cities and others are grappling with automated vehicles, shared mobility and data analytics. Participant cities tested concepts to understand market potential, assess regulatory and political hurdles, address environmental and equity issues and help refine their approach to implementing smart mobility concepts.
For year two, we received applications from over 50 local governments in nearly 20 states to participate in the Collaborative. Applications came from cities of all sizes and all parts of the country, including places like West Sacramento, CA; Des Moines, IA; Woodstock, VA and New York, NY. We were heartened to see that 14 of our 16 first-year cities reapplied and that many of them are hoping to bring in additional participants, both from their cities but also from other regional agencies and surrounding communities in order to better cooperate on these issues.
Applying cities were asked to reflect on the challenges they are facing as new mobility options such as ridesharing, ridehailing, microtransit, dockless bikesharing and more have come to their communities. Applicants also shared the various approaches they're taking to design projects to test and understand the impacts of these new models and determine strategies to use them to achieve their long-term outcomes.
All of the applications underscored the continued desire to learn from their peers, develop policies, launch pilot projects, form partnerships across cities and agencies and determine how to maximize the transformational potential of new and emerging technologies. This coming year we'll sharpen our focus and address how these changes are reshaping the right of way and curb space. Our content and curriculum will be divided between four sub-topics; design, measure, manage and price.
We'll be announcing the participating communities in the coming weeks and will continue to share what we're learning through the Collaborative, starting with our first meeting in April. We're excited to work with these communities and help them collaborate with each other as they develop policies and projects that best use these technologies to achieve their long-term goals.