Join us in two weeks as we explore how two states have made transportation a key piece of their economic development agendas and have focused state funds on cost-effective investments in transportation.
Updated 2/2/17: Watch the full recording below.
This session is tied to the guide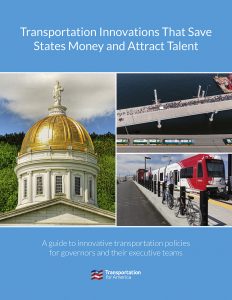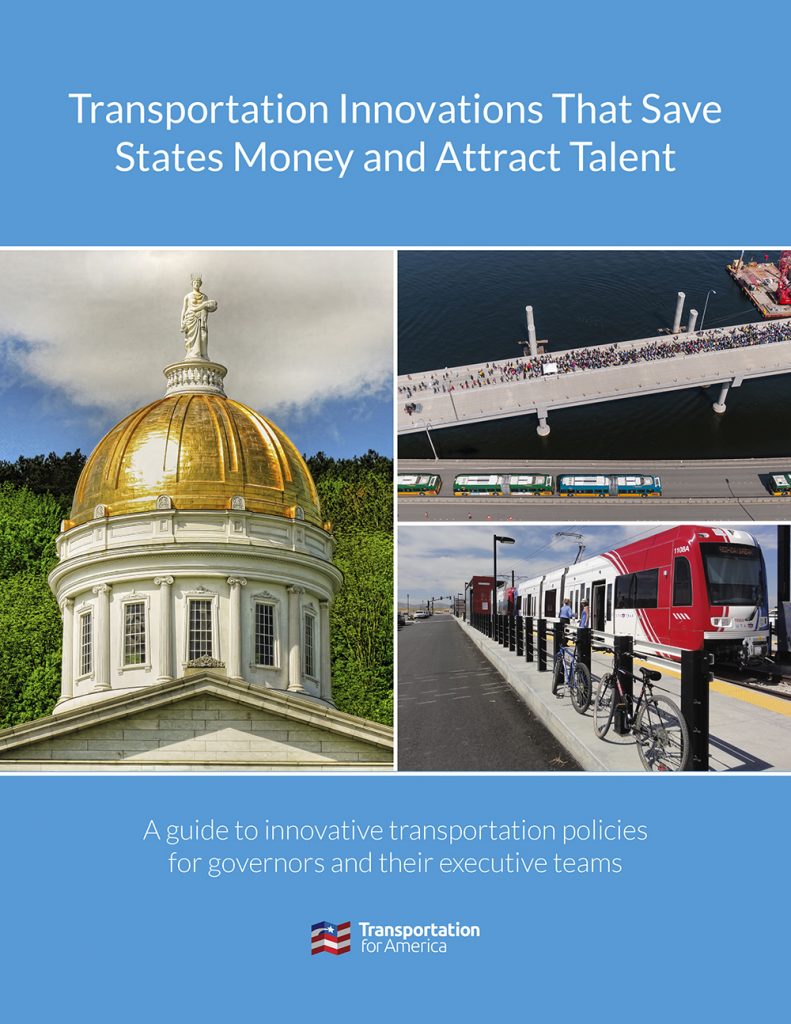 we recently produced for governors and their administrations which shows how a fresh approach to transportation is fundamental to creating quality jobs and shared prosperity while running an efficient government that gets the greatest benefit from every taxpayer dollar.
On a webinar Friday, January 27th at 3:00 EST, learn how two administrations – under Gov. Charlie Baker (R) in Massachusetts and Gov. Jay Inslee (D) in Washington – have utilized transportation as a tool that helps them accomplish their economic goals. The webinar will feature:
Charles Knutson, Senior Policy Advisor for Transportation and Economic Development to Gov. Inslee.
Kate Fichter, Assistant Secretary for Policy Coordination for the Massachusetts Department of Transportation.
State legislatures around the country are beginning new sessions as we speak, and this means a renewed focus on raising new state funding for transportation and also reforming the policies for spending those dollars. As legislators take a hard look at transportation programs, the policies and strategies in this new guidebook above — and in our previous resources — show how states can save money, improve projects, and make a stronger case to transportation spending through smart policy reforms. Download it today, and join us on January 27th for a terrific discussion.
If you want to get up to date on the legislative discussions we're keeping a close eye on, or if you're someone who is engaged at the state level on funding or policy, join our START network today.